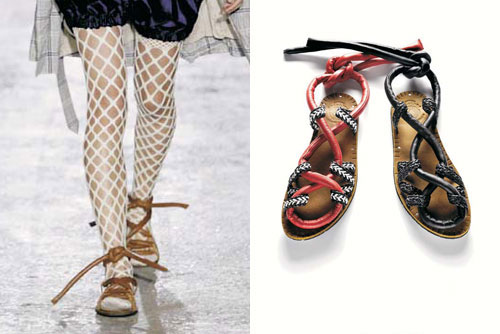 Photo by Shoji Fuji [Fashion Show in Paris]
I have to be honest I was never a fan of Camper and didn't pay much attention to the shoes, I would pass by the store every time I shopped in Soho but never went in. Until a couple of weeks ago I finally went in and spotted some really unique sandals, then realized it was the Camper To&ether Bernhard Willhelm collaboration. Bernhard Willhelm designed a collection for both men and women for the Majorcan firm. During Willhelm's fashion show in Paris the Camper shoes and sandals he designed were worn on models.
Moccasins and sandals are fabricated with handcrafted techniques and recycled materials, hand sewn, colored felts with rubber soles, like those worn by the country folk who inspired Camper´s first Camaleón in the beginning. The innovation is also illustrated simply, with actual traits of common sense. The shoes are available in a variety of colorways and is currently available at Camper stores and online (women and men).
"I wanted to apply ethical and ecological criteria in the making of this shoe collection. I would like people to keep these criteria in mind when they are choosing a shoe". ~ Bernhard Willhelm
I'm loving the sandals, they're so different and funky. I'd def rock them. Do you like the sandals?
More pics after the jump…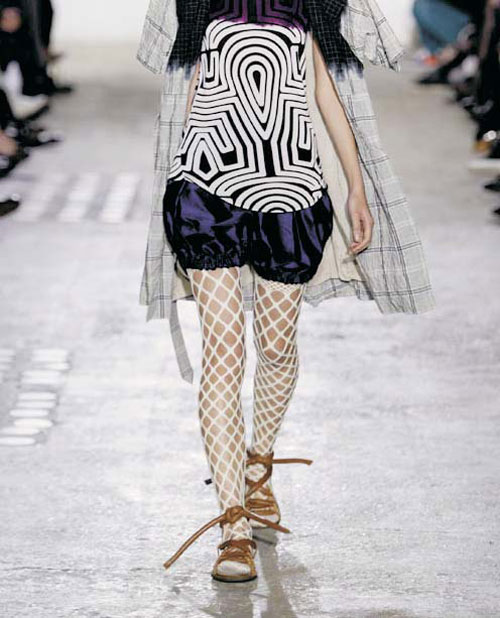 Photo by Shoji Fuji [Fashion Show in Paris]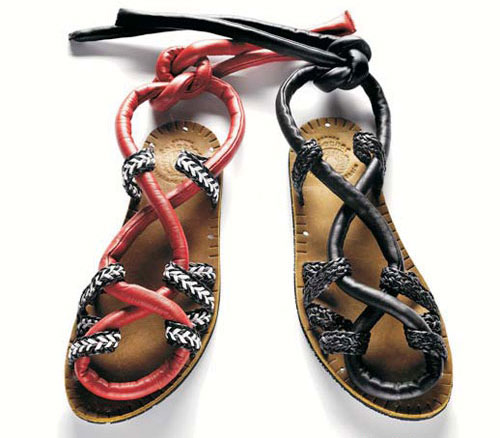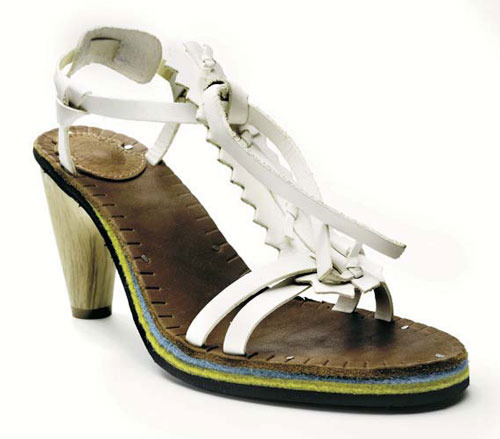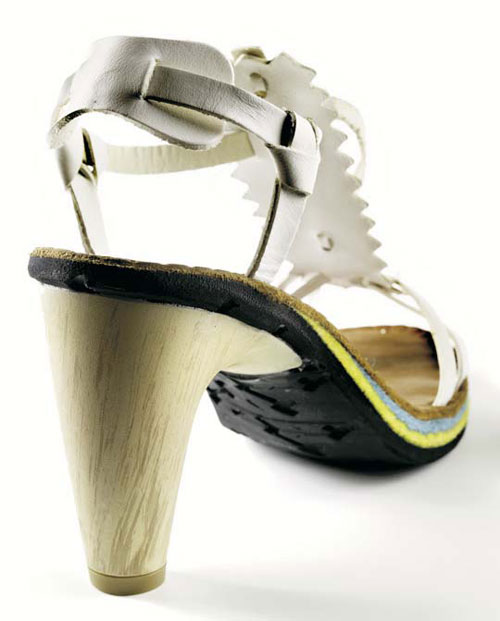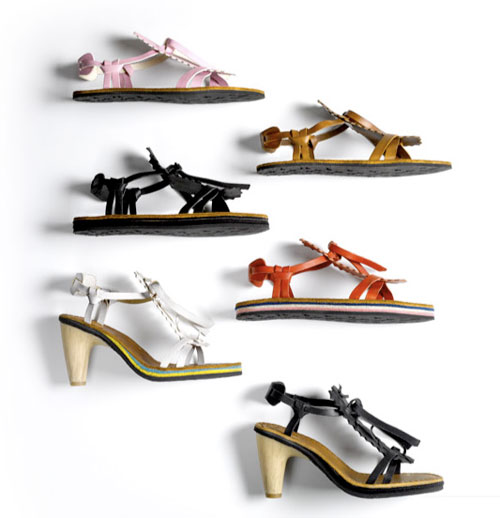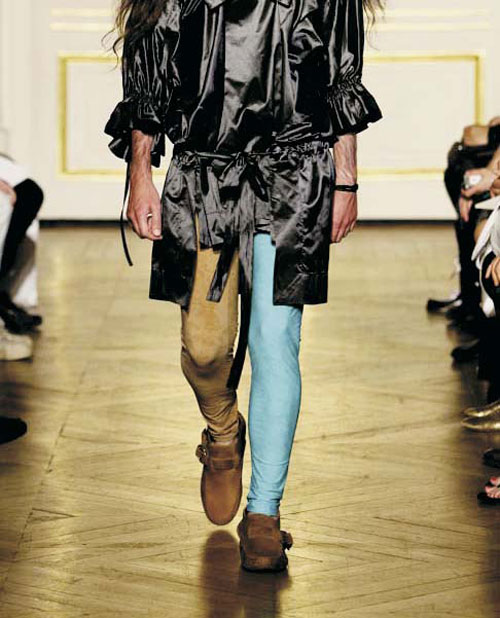 Photo by Shoji Fuji [Fashion Show in Paris]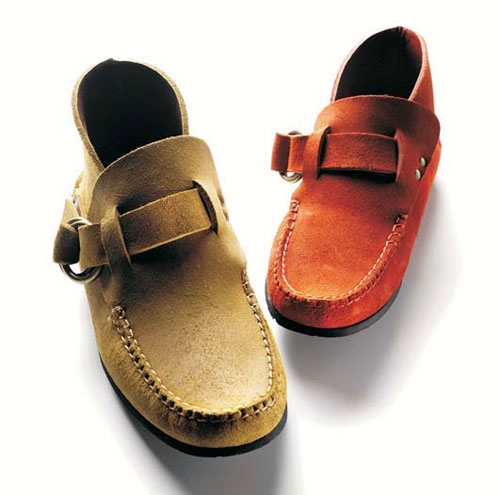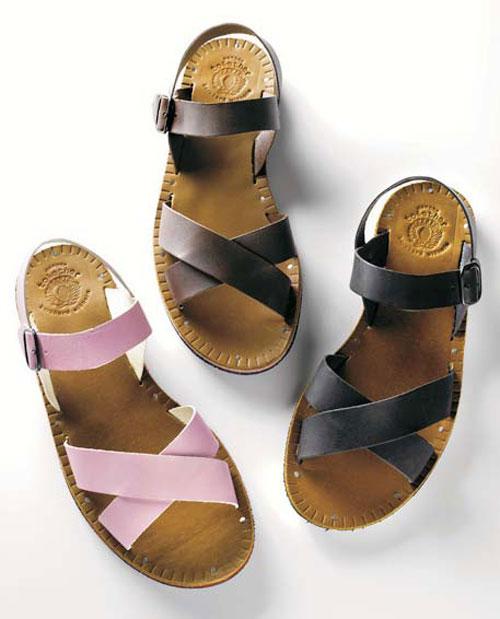 Categories: shoes
Tags: