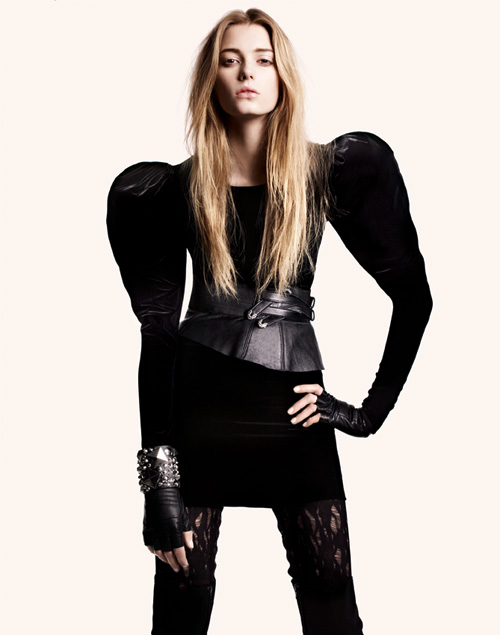 OMG, this is the reason why I LOVE H&M so much! Modefeber has once again got the first look at H&M's Fall/Winter 2009 look book and pictures from the Sweden showroom! Some of the black pieces featured in the look book are from the Divided Exclusive Fall 2009 Collection that I posted previously, those pieces will be released at the end of August (I can't wait!). I basically love the entire look book, it's nicely styled and the products are so nice! There's also a Rodarte-inspired sweater (page 2) that I must get my hands on, studs, lace, faux leather and zippers are big in their fall collection. Colors are mostly basic, lots of black, white, ivory, green, khaki, burgundy, brown and grey, so far not seeing much print. Thanks to reader lucy92 for the tip.
Loving it so far, can't wait to see more! Do you guys love it?
> H&M Fall/Winter 2009 Men's Look Book
More pics after the jump…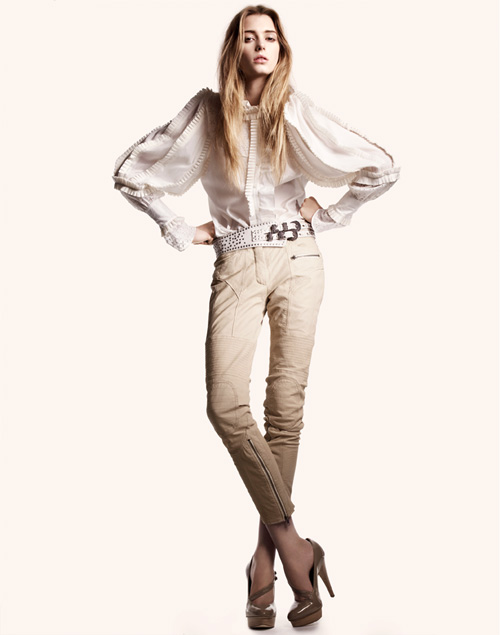 I love the whole outfit, especially the top!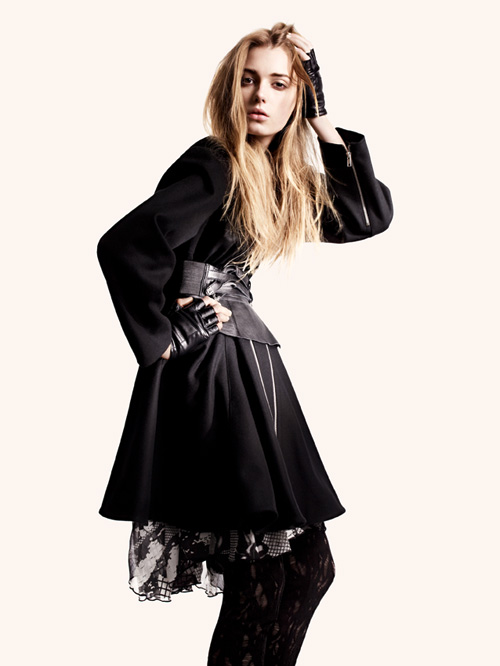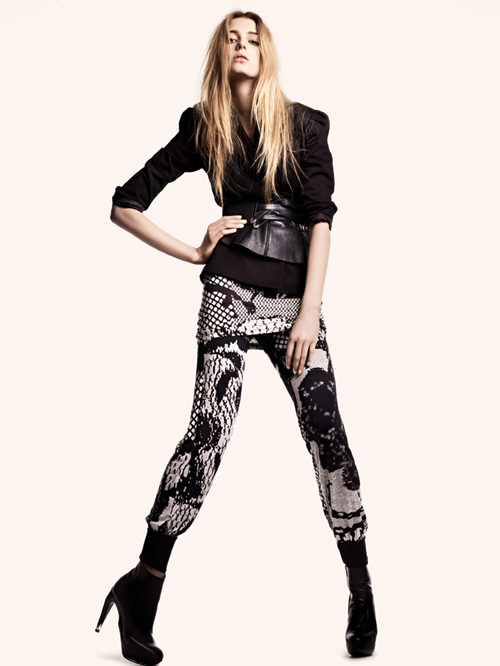 Love the pants, belt and ankle booties!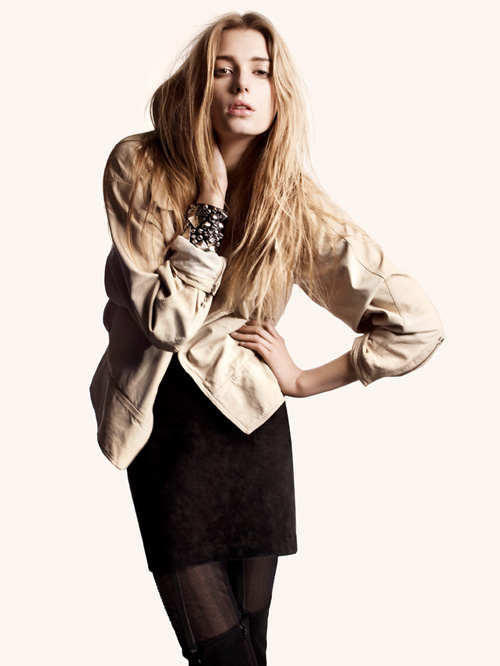 The coat and booties please…

The boots, wonder if they're H&M?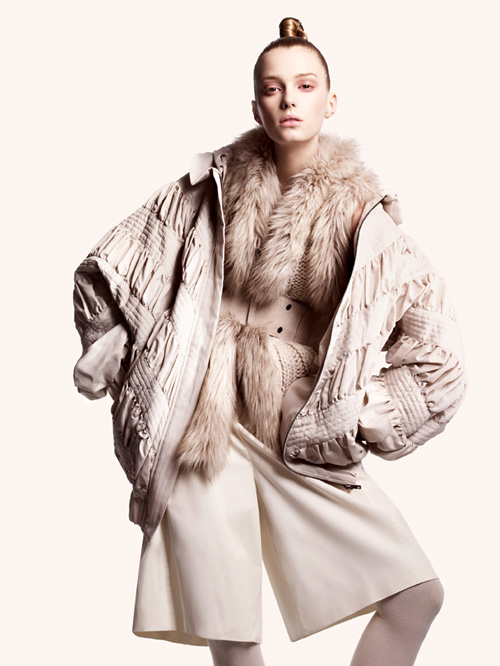 I need the white puffer jacket and the fur vest!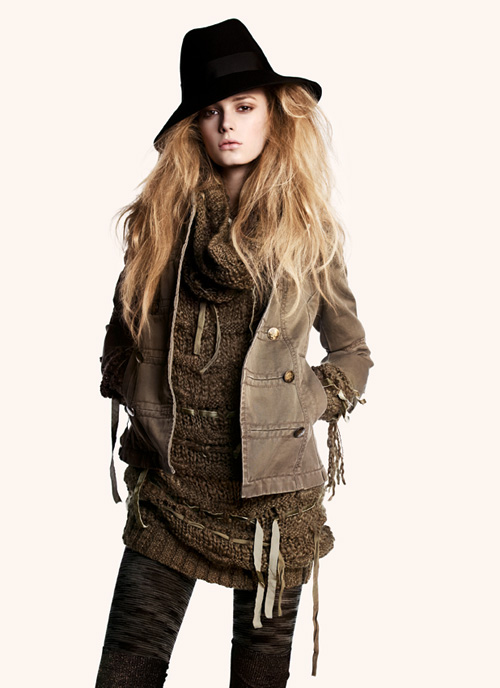 Love the whole outfit!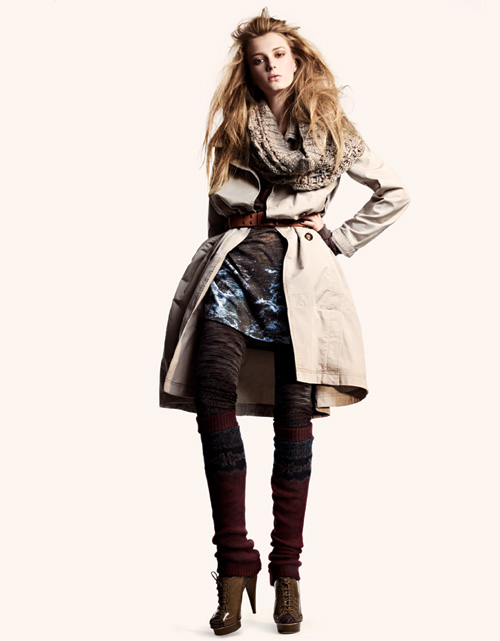 The shoes!!!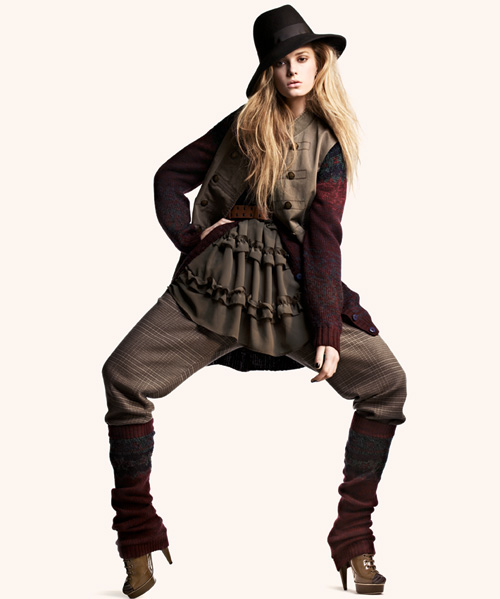 Love the whole outfit!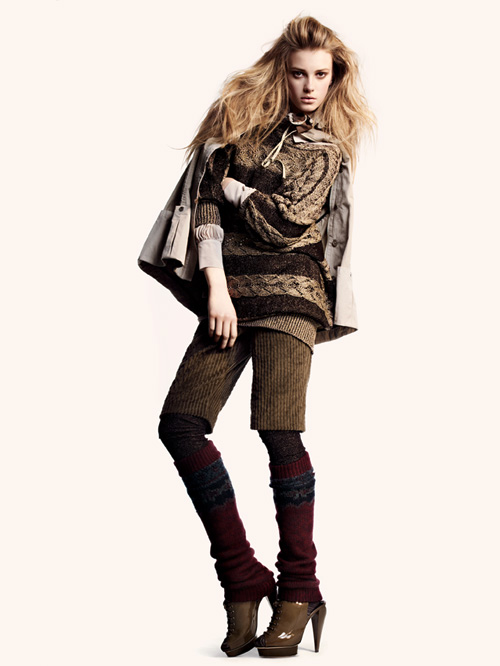 Love the whole outfit!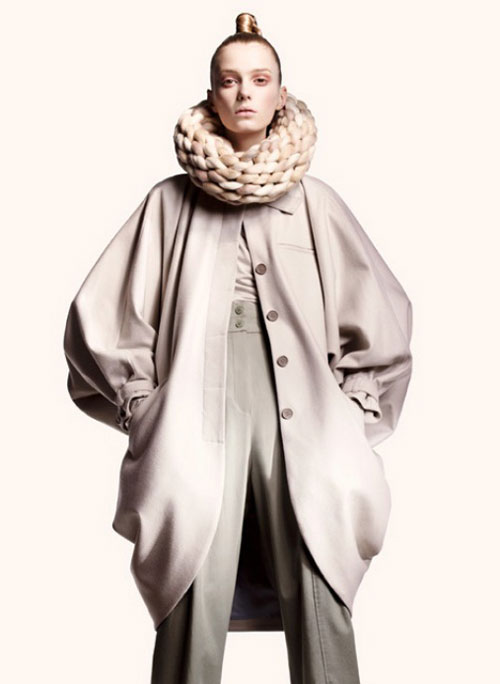 Love the neck warmer!!
More pics on the next page…
Categories: fashion h&m handbags jewelry/accessories
Tags: