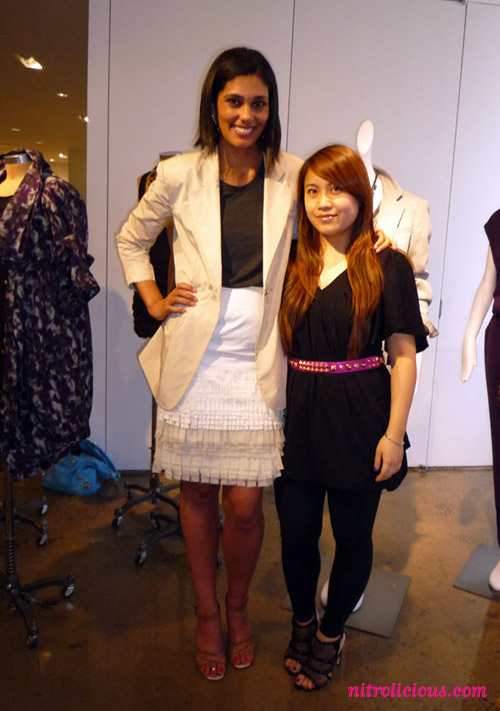 Rachel Roy and Me
Rachel Roy invited a five bloggers to her showroom on Tuesday, April 28th, to preview her newest diffusion line Rachel Rachel Roy for Macy's Collection and to get exclusive quality time with her as she walked us through her favorite pieces from the collection. I was really happy to be one of the bloggers to meet Rachel Roy and chat about her new collection, she's very down to earth and approachable in person and not to mention very pretty as well. We talked about everything from Twitter to blogging, I was really happy that she recognized me and likes my blog, it meant a lot to me. I really like the Rachel Rachel Roy for Macy's Collection, the range of contemporary sportswear, footwear, handbags and accessories are affordable, young and chic. I'm obsessed with the accessories, they're very edgy and "dangerous"- I want a lot of the pieces! The collection looks a lot better in person than in pictures, everything is well made and after getting a closer look at it I like it even. The line will retail from $59 to $299 for sportswear, $79 to $199 for footwear, $40 to $195 for jewelry and $69 to $109 for handbags. Look out for the collection at Macy's in August, I can't wait!
Stay tuned for the Rachel Rachel Roy launch event pics to come…
More pics after the jump…
Rachel Roy walks us through her favorite pieces in the Rachel Rachel Roy collection.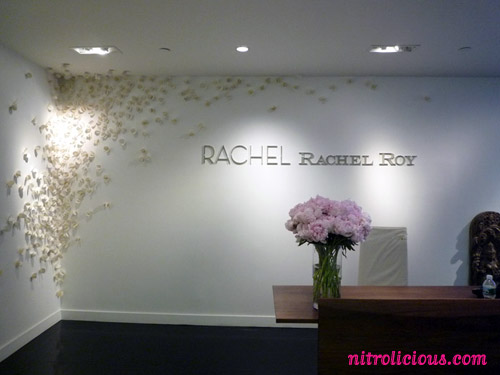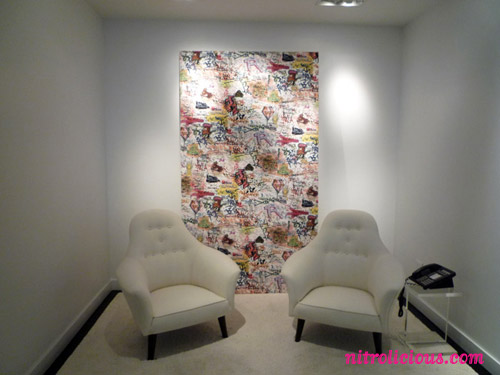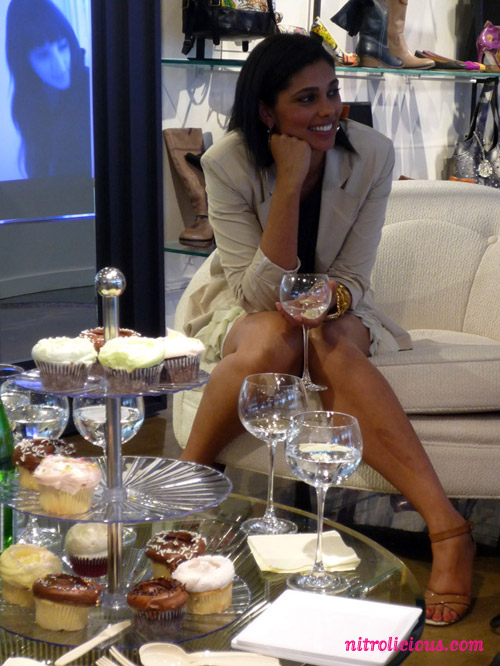 Rachel Roy chit chatting with us…yes those are Magnolia Bakery cupcakes…yum!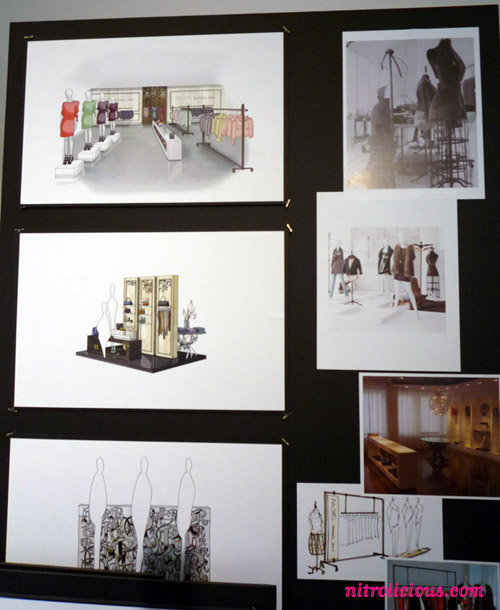 How the clothes and accessories will be displayed in Macy's…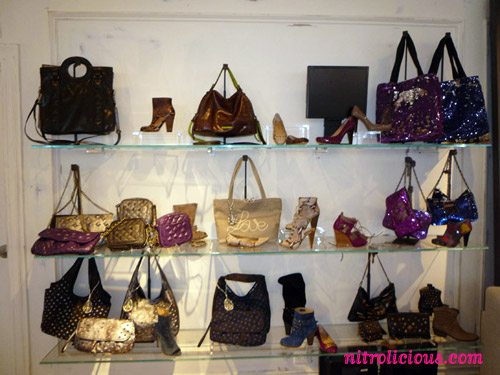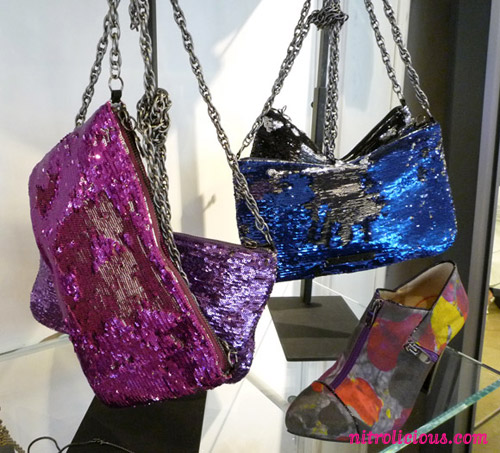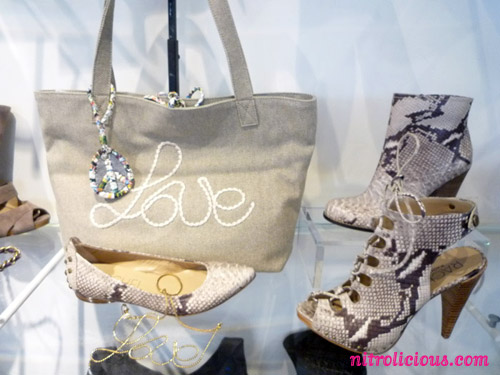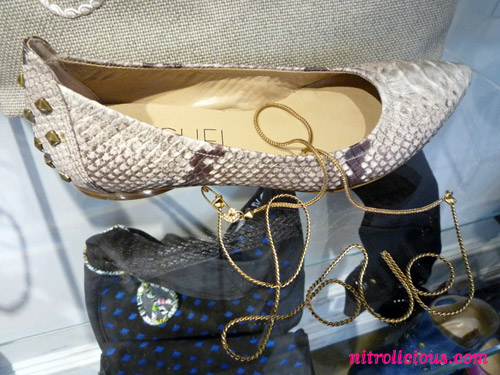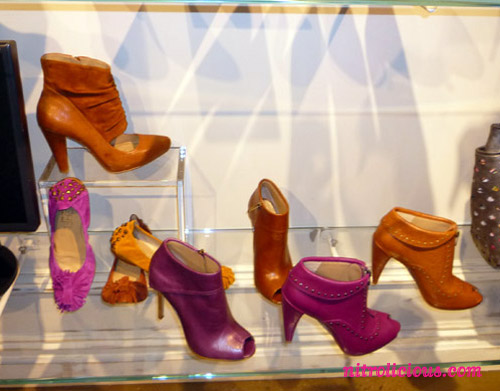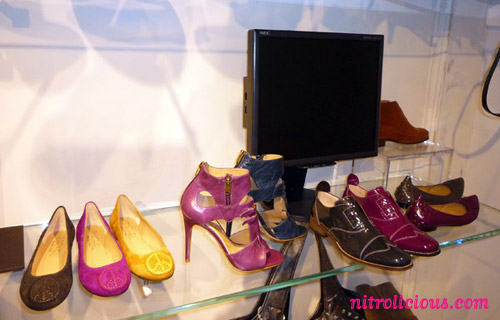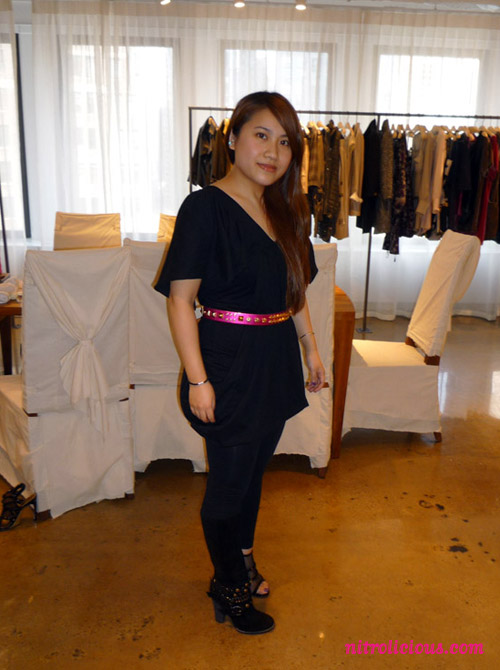 Since I'm a sample size 6, I had the privilege of trying on these fab knee high studded boots!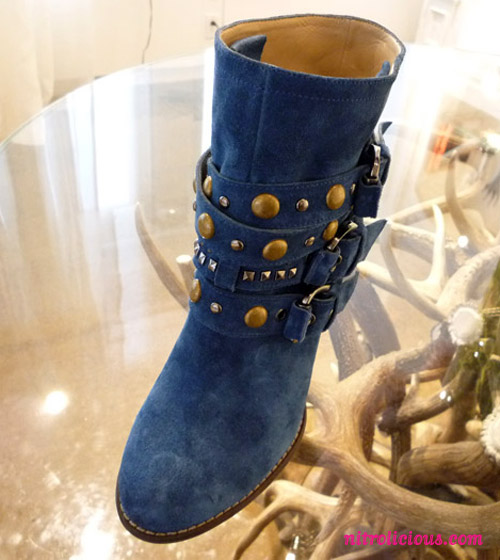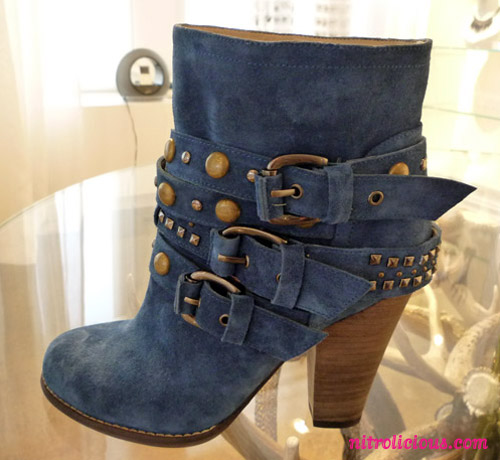 Love this bootie!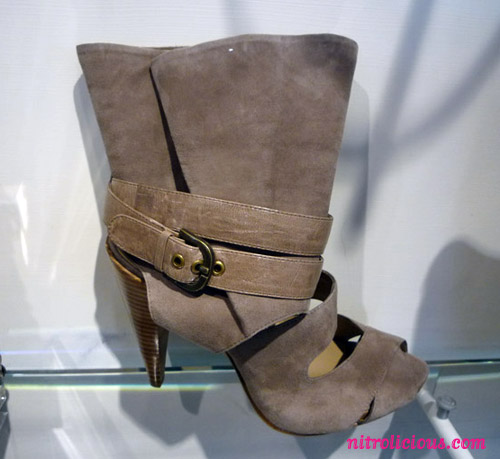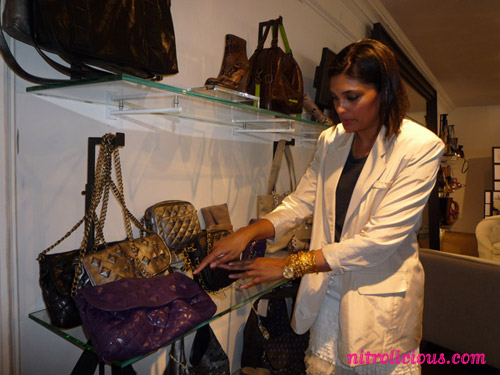 Quilted x Studded Chain bags…cute! These are one of Rachel's faves!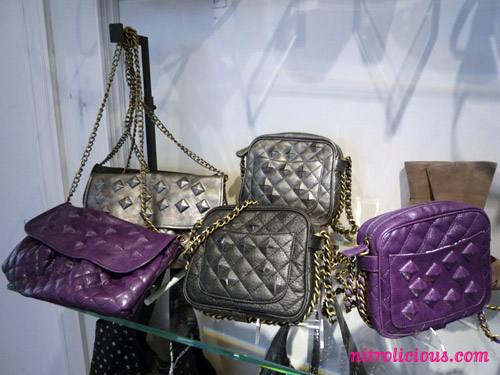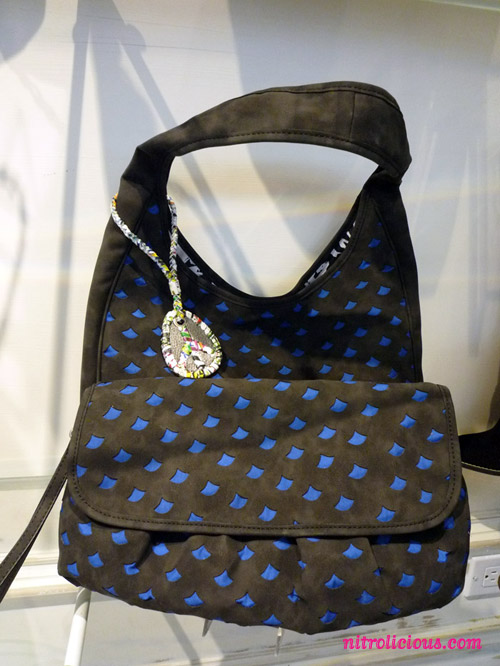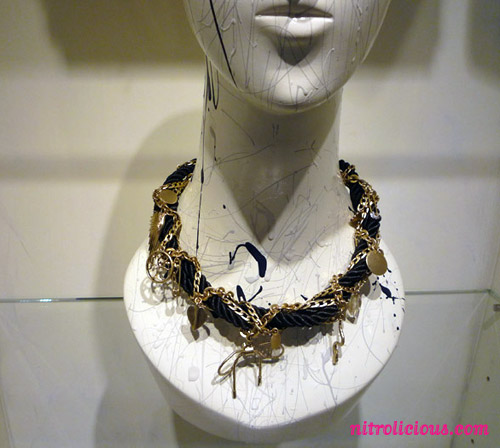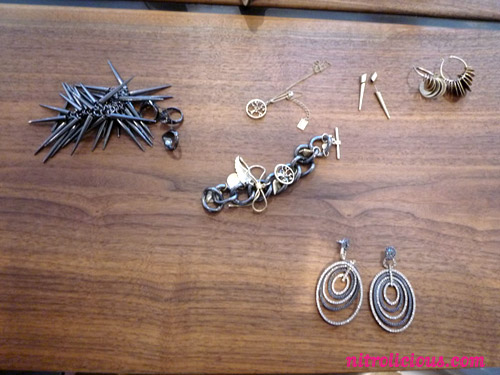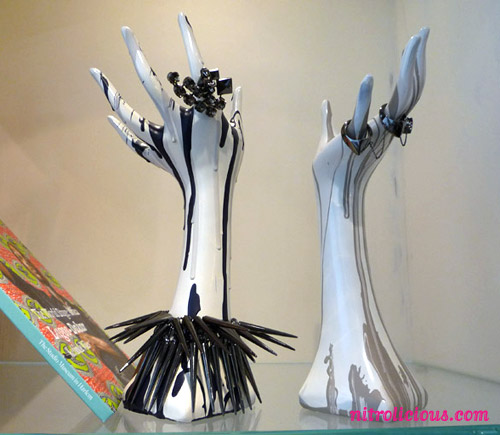 I need this spike bracelet ASAP!!Loving the spikes!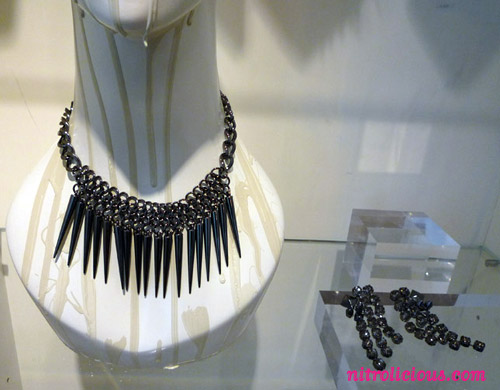 The spike necklace please!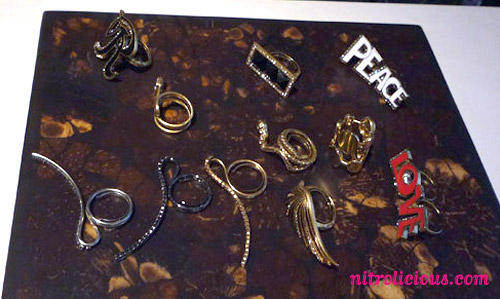 Oh, loving the rings…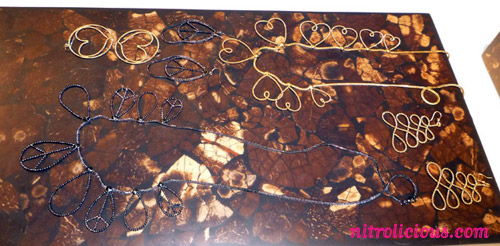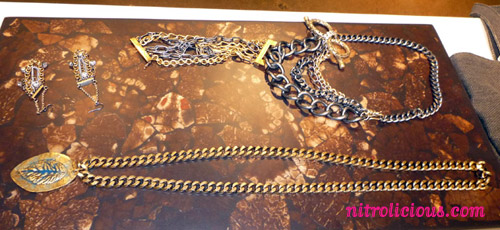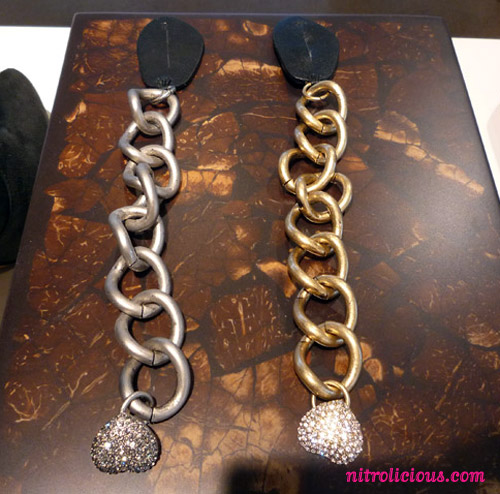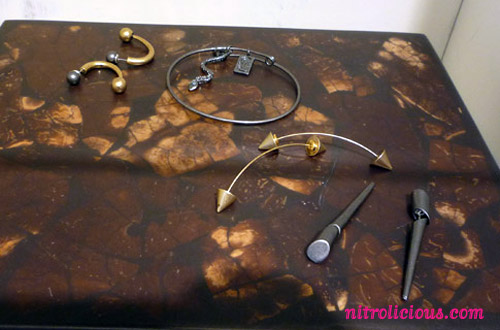 The earringssssssss, yes!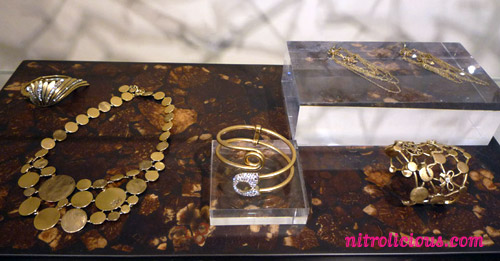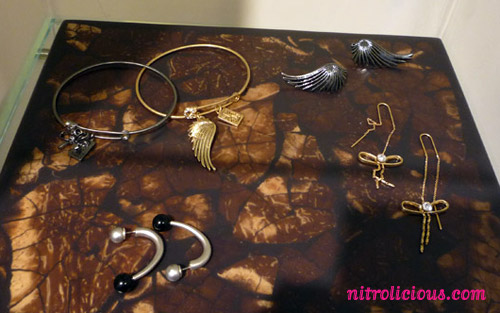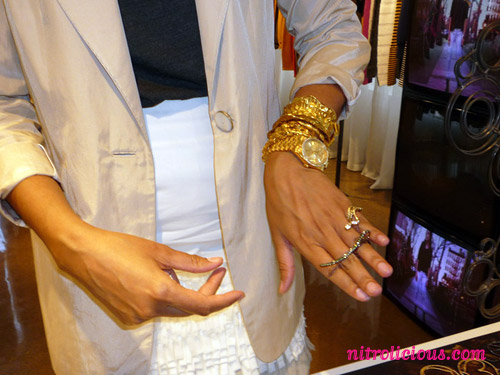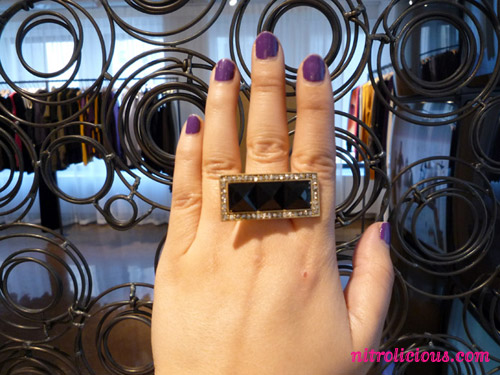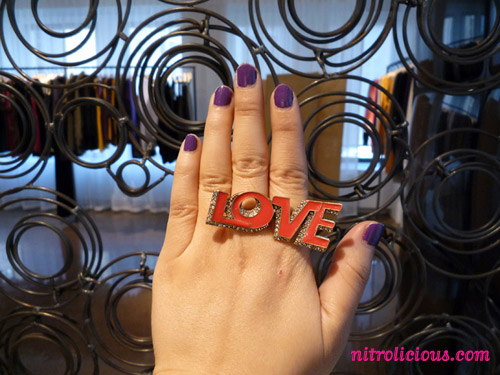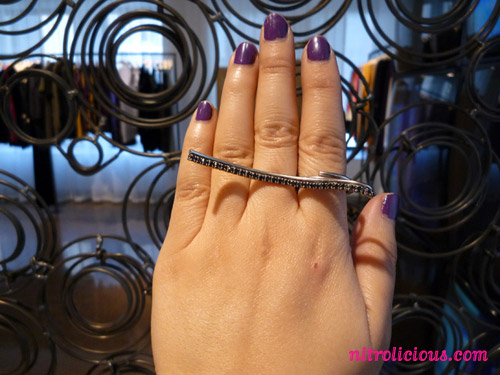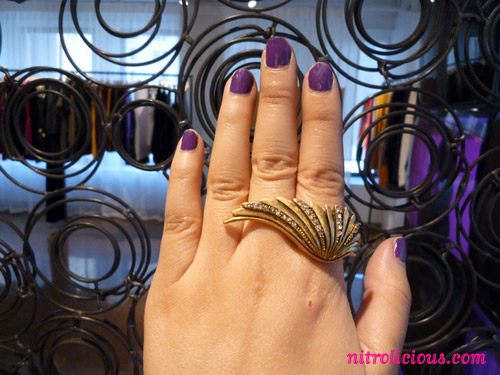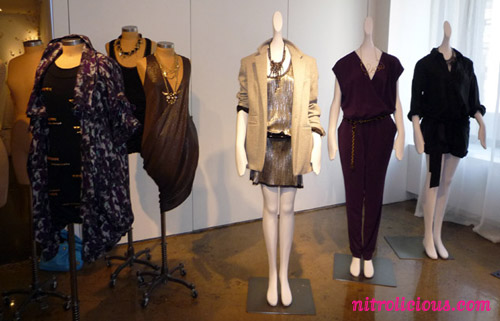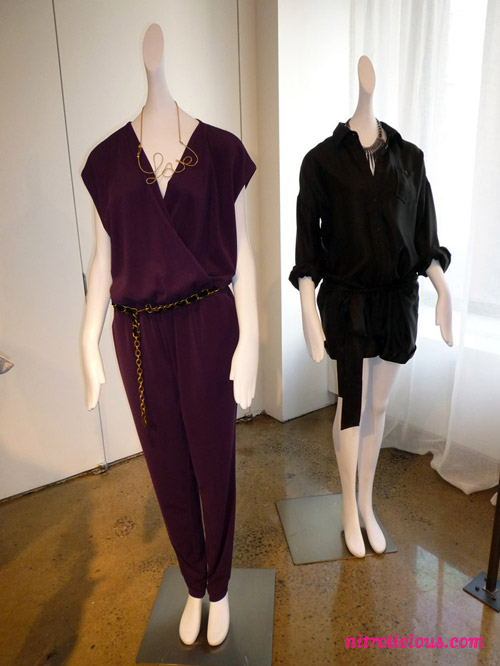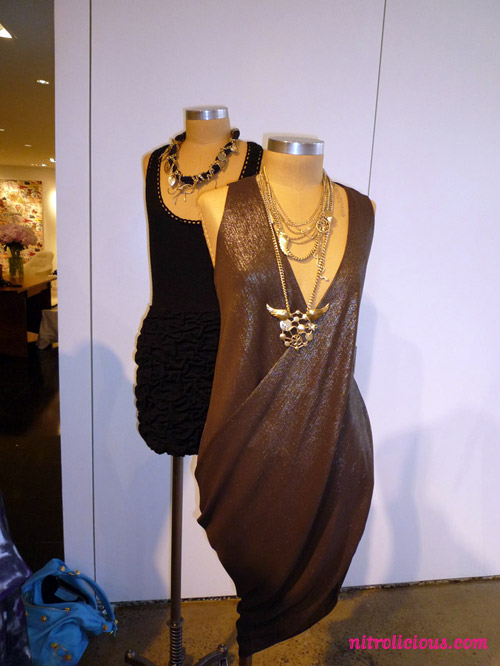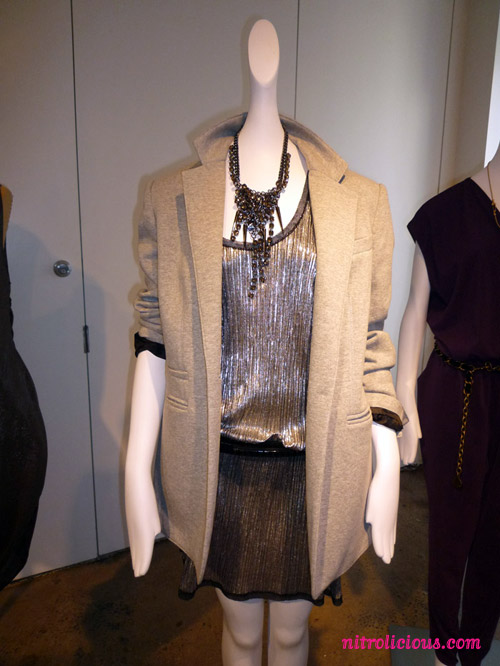 I need this outfit, especially the grey jersey blazer, its so dope.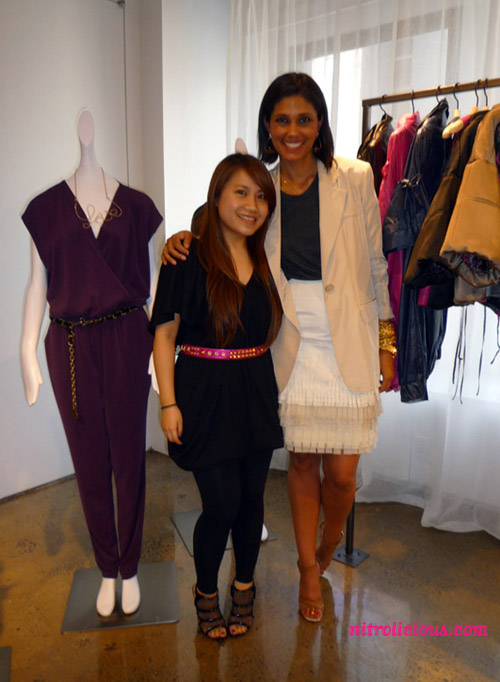 Me and Rachel Roy ~ time to say goodbye!
—-
Black Dress (bought from Hong Kong)
American Apparel Legging
Matthew Williamson for H&M Studded Belt
Bebe Lizzy Mesh Sandal
Categories: entertainment/events fashion handbags jewelry/accessories outfits shoes
Tags: