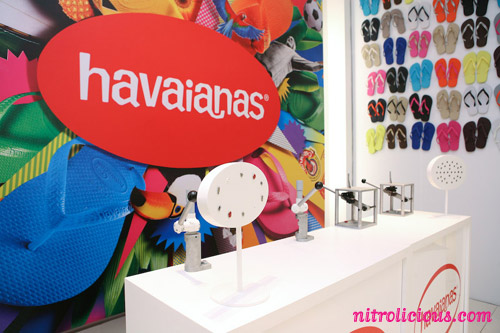 Photography: Havaianas
The warm weather has finally hit NYC and I'm happy to be walking around with my flip-flops and short dresses. Gap and Havaianas has brought the New York Fashion Week "Make Your Own Havaianas" customization bar to the Gap rotating New York City concept store located at 680 Fifth Avenue (between 53rd and 54th Streets) to the New Yorkers. The Urban Beach Flip-Flip Shop will offer the latest Havaianas styles [$18-32] in vibrant, bold colors and perfectly versatile neutrals and the best part is you can add your own personal style to their Havaianas, the shop will offer embellishments, including pins [initials, stars and flowers] and crystals, which can be added to the flip-flops [$20]. Additionally, on Saturdays and Sundays, consumers can visit the "Make Your Own Havaianas" customization bar to mix-and-match colorful straps and comfortable foot beds to create their own one-of-a-kind Havaianas. Do it quick, the pop up shop is opened now through Sunday, June 13th.
And just in time for summer, Gap stores nationwide will begin carrying select Havaianas styles and colors for women and men through August, with select stores carrying Havaianas year-round.
WHEN: Thursday, April 30, 2009 – Sunday, June 13, 2009
Monday – Saturday: 10:00 a.m. – 9:00 p.m.
Sunday: 11:00 a.m. – 7:00 p.m.
"Make Your Own Havaianas" Customization Bar
Saturdays: 10:00 a.m. – 9:00 p.m.
Sundays: 11:00 a.m. – 7:00 p.m.
Embellishment Customization Bar is open seven days a week, during store hours.
WHERE: 680 Fifth Avenue (between 53rd and 54th Streets), New York
More pics after the jump…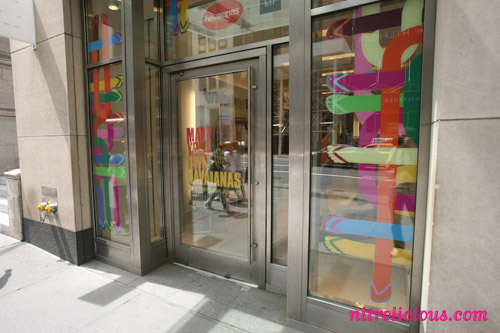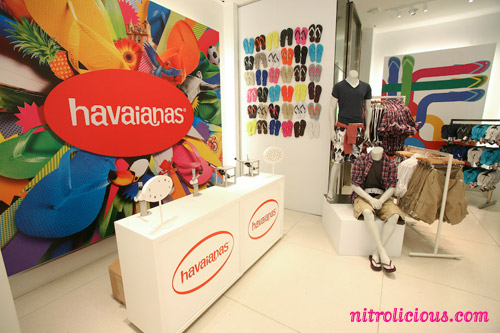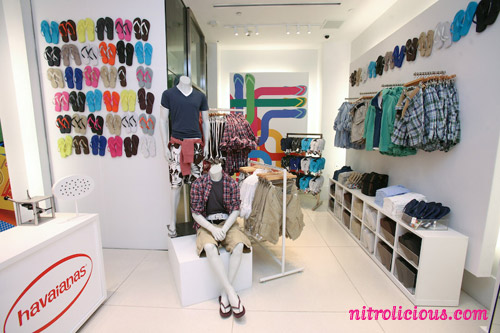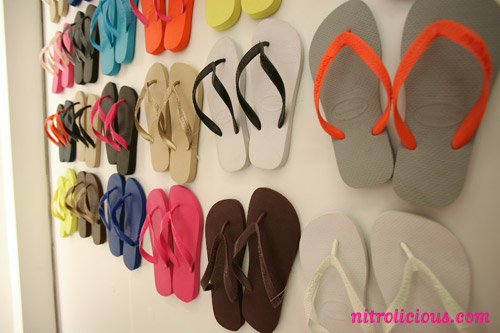 Tags: