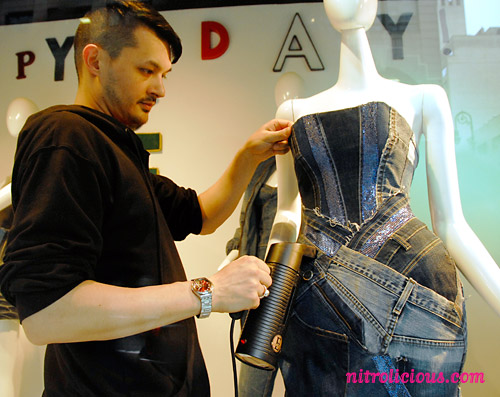 Less than 2% of clothing thrown out in the US is truly worn out, the other 98% for the most part is just thrown out because want something new according to The Daily Green. Most people are simply too lazy to give it to someone else who can use it, but one of the "greenest" ways to shop is by buying pre-owned items and breathing new life into last season's fashions.
With this in mind, eBay, joined forces with Barney's New York and Elle to celebrate Earth Day by auctioning off one-of-a-kind styles created out of recycled denim that Barney's collected last summer. The couture designs were created by eight of today's hottest designers, including Vesace, Stella McCartney, Derek Lam, Alexander Wang, Bottega Veneta, Rodarte, Rogan and Ann Demeulemeester.
These exclusive designs, on window display now at Barney's New York, will be auctioned off on eBay starting April 30th. Bidding starts at 99 cents and all proceeds benefit Oceana, the largest international organization focused 100% on ocean conservation.
More pics after the jump…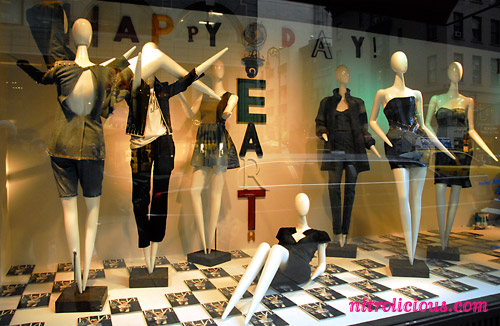 Categories: denim
Tags: