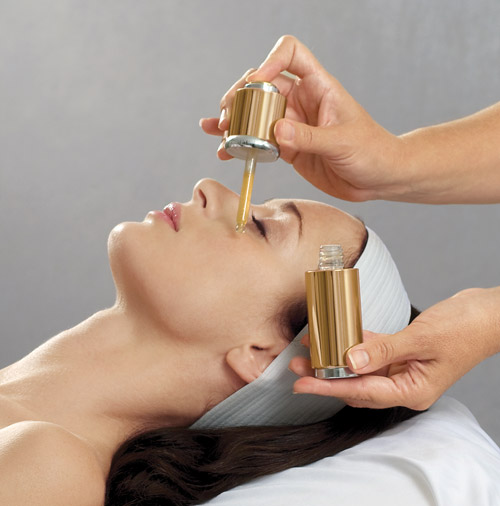 Pure Gold Radiance Facial
90 minutes / $300 USD
The Ritz-Carlton, New York, Central Park Spa
Last week I was invited to The Ritz-Carlton La Prairie Spa at Central Park NYC for their newest Pure Gold Radiance Facial. It was perfect timing since I was overly stressed about taxes, I needed a relaxation course. I didn't know what to expect, except that it was expensive since I've never been there or actually went to an "official" spa to get a facial or massage. I actually haven't gotten a facial for a hot min already not because I can't afford it, it's because I was pretty traumatized with the pain during extraction of pimples, white heads and black heads during my last visit. It was so painful I nearly cried and it kept my face red as beet for a good few hours, that means I had to head straight home and hide. I promised myself I wouldn't go back to the local joints that my friends recommended, so I didn't.
When I walked into the La Prairie Spa, I was greeted by the front desk then after changing I headed to the Relaxation Room/Lounge to chill out until my appointment time. After a few minutes my Esthetician Antonina Dutu came to escort me into the room and by the way she has really silky flawless skin on her face and silky smooth hands- now that's someone you can trust with your face. Before we started she explained to me step by step of what she'll be performing on me, I had no idea there were so many procedures included in the package- I honestly thought it was just a facial. First it was a foot massage, then facial, then hand massage, then shoulder and neck massage and finally extractions and masks to finish it off (I may have gotten the steps a little mixed up because I was too busy relaxing to take notes). Sorry no personal pics since I wasn't allowed to take pics and I was too busy enjoying it anyway.
One of the important factors of this facial is that the extractions were not one bit painful and at the end my face wasn't red at all, I can still go out after the facial. Antonina's soft-spoken voice was very relaxing and she also encouraged questions if I had any, since I always wanted to know if I had big pores so I asked the professional and I was happy to hear that my pores are almost invisible, what joy! Everyone at the spa was very accommodating and I was pampered to the max. The 90 minutes I spent with her felt like 30 minutes since I fell asleep, I couldn't believe I did but it was seriously something I needed from all the stress accumulating. When it was all done, I was handed a mirror to look at the results and I was really pleased. My skin was glowing, it felt revived, smooth and looked brighter and hydrated (my skin is normally dry), I was definitely pleased. After the facial I was escorted back to the Relaxation Room/Lounge to relax and enjoy a cold drink, I felt energized and ready to go out. Love it, what better is putting 24K gold on your face? It is definitely the best facial and first time spa experience for me!
La Prairie's newest gold standard for anti-aging. The pure golden drops of cellular radiance complex pure gold visibly lifts, firms, brightens and energizes. Imparted with the most subtle 24 karat incandescent glow, your skin will look and feel radiant, luscious and vibrantly alive.
More pics after the jump…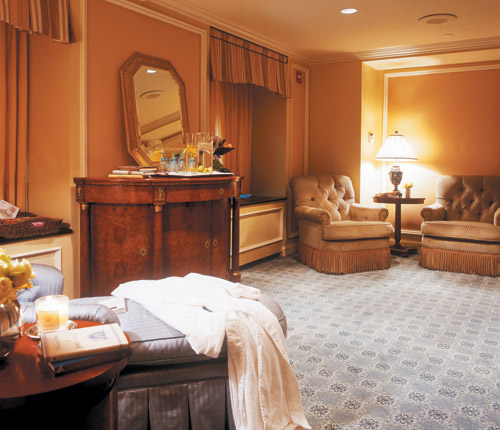 Relaxation Room/Lounge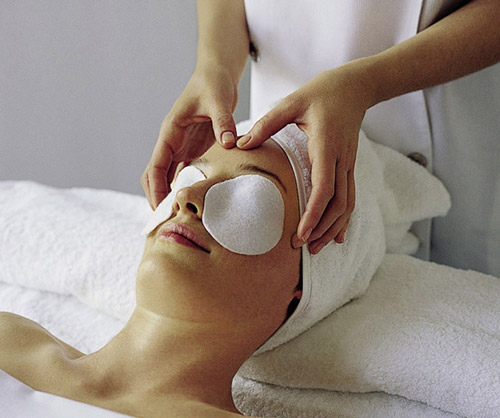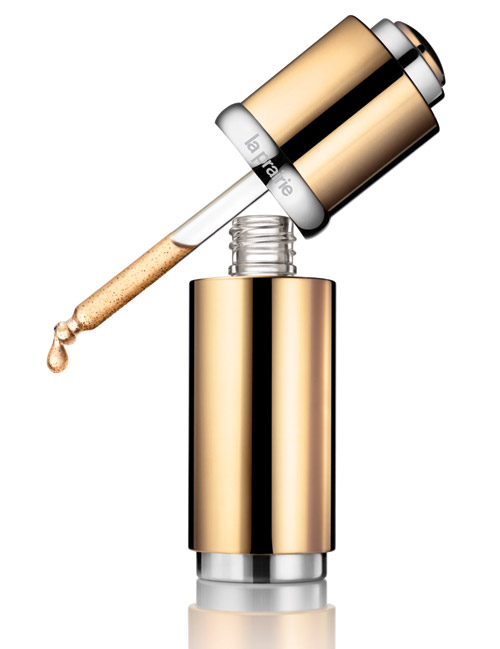 La Prairie Cellular Radiance Concentrate Pure Gold (retails for $570), which is the star product in this facial.
Categories: beauty
Tags: