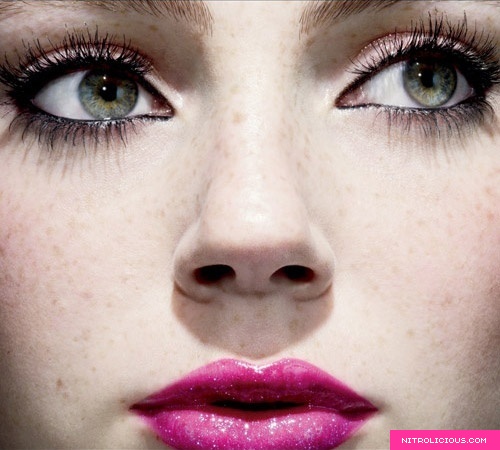 Introducing MAC Double Dazzle Collection, this new collection of Dazzleglass and Dazzle Lash is perfect for the beauty lovers that are obsessed with lip gloss and mascara like me! There are seven new Dazzleglass color-changing, light-reflecting pearl-shine shades for the lips bringing the selection up to eighteen and a new formula for the Dazzle Lash to create the ultimate voluptuous lashes. Per the press release: The flotilla-of-lights formula imparts the pearl combination with mega-glisten shine, creamy comfort and the subtle sensation of vanilla. Lashes follow: multiplied, volumized, utterly glorified by our newest eye innovation…This sly new small-and-mighty brush has been developed to capture and emphasize each and every lash.
Available: April 30th, 2009 (North America), May 2009 (International).
More info and pics after the jump…
Dazzleglass ($18.00 U.S. / $21.50 CDN)
Sugarrimmed Milky pale pink with red, teal and white pearl
Goldyrocks Sheer soft yellow with pink and gold pearl
Moth to Flame Sheer neutral beige with violet pearl
Smile Light coral with pink and gold pearl
Steppin' Out Clean yellow pink with red pearl
Utterly Posh mid-tone orange with pink and gold pearl
Love Alert raspberry red with red pearl
Date Night deep plum with blue and gold pearl
Funtablulous purple with violet pearl
Extra Amps sheer bright blue pink with blue and pink pearl
Like Venus clean light bubble gum pink with red pearl
Stop! Look! sheer violet mauve with blue and pink pearl
Money Honey mid-tone rosy mauve with red pearl
Rags to Riches plummy pink with teal and red pearl
Baby Sparks pale pink with violet pearl
Bare Necessity caramel apricot with red and gold pearl
Girl's Delight sheer mid-tone tan with gold pearl
Get Rich Quick warm yellow brown
Dazzle Lash ($12.00 U.S. / $14.00 CDN)
Star Brunette Brown
Black Dazzle Black

DAZZLE LASH: Black Dazzle and Star Brunette

DAZZLEGLASS: Moth to Flame, Goldyrocks, Utterly Posh, Smile, Extra Amps and Stop! Look!

DAZZLEGLASS: Girl's Delight, Get Rich Quick, Bare Necessity, Sugarrimmed, Steppin' Out and Baby Sparks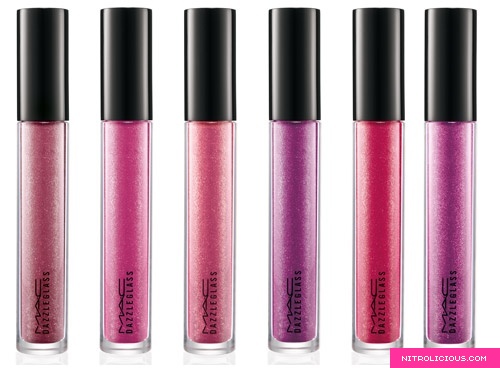 DAZZLEGLASS: Rags to Riches, Like Venus, Money Honey, Funtablulous, Love Alert and Date Night
Categories: beauty
Tags: