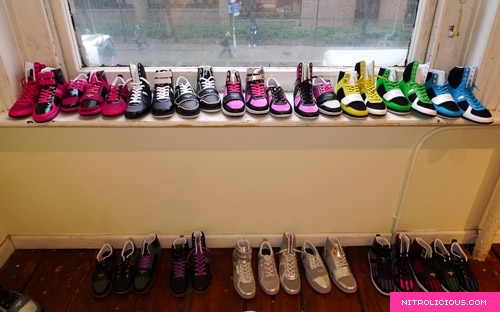 Went by to check out the Creative Recreation women's collection last Friday, this Fall, designer Rich Cofinco has created another strong women's collection drawing inspiration from 80's sci-fi, aquatic life and disco. Lots of pop colors which is what we've been seeing from Fall 2009 runway shows, fun.
80'S SCI-FI: It's "Back to the Future". Blending muted and bright colors together with a futuristic and ultra-modern twist, styles such as the black and hot pink striped Galow Hi or the black and purple striped Dicoco are the perfect accessory to get you back into feelin' the 80's.
AQUATIC LIFE: Finding Nemo with a splash of punk-rock . This Fall, an aquatic aesthetic, is brought together with bright neon colors and neoprene synthetic rubber in styles such as the neon yellow Cesario or the Malibu blue Galow Hi .
DISCO: Dance. Dance. Dance. Longing for the days back at the Disco, reflective, metallic snakeskin sneakers with muted shades of lavender are incorporated into the line for a little bit of flash and those of us wishing we were still dancing under the disco ball.
More pics after the jump…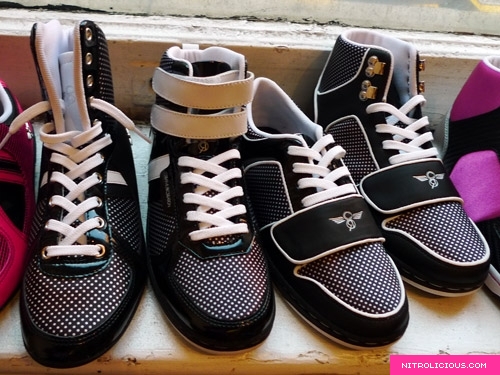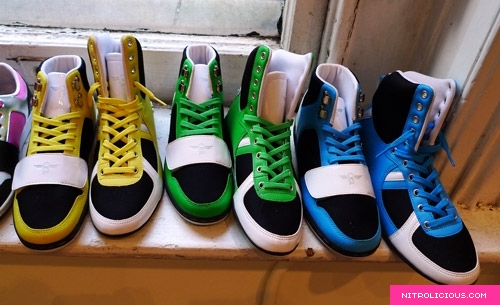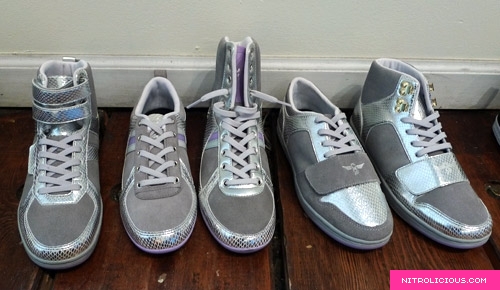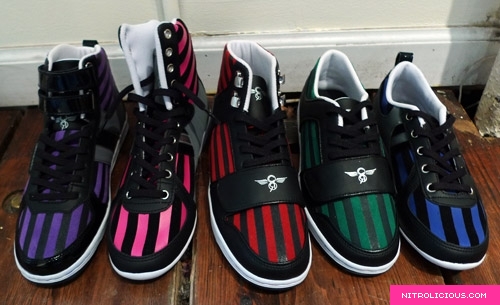 Categories: kicks
Tags: