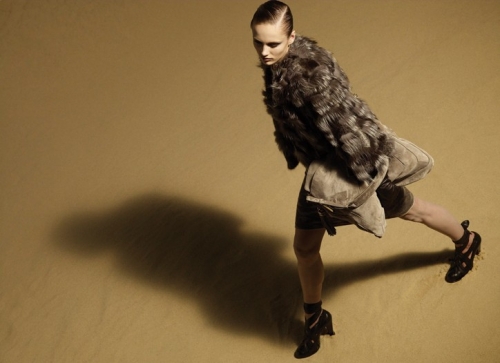 An outtake from the Derek Lam fall campaign
Seems like the recession is getting the young designers to release ads, according to WWD last week Derek Lam shot his first ad campaign. The ad campaign was shot by Solve Sundsbo and "the images are set against a beach (made at Pier 59 in New York), featuring model Karmen Pedaru, who walked in his last runway show." Look out for the images in glossies like Vogue, Elle and Harper's Bazaar come August.
"This is not a moment to be scared or meek, this is about a woman that is having a personal moment, not a fashion moment," said Lam.
Categories: fashion
Tags: