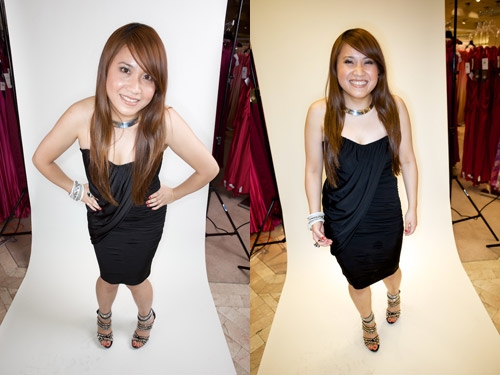 Photography: Jeffrey Donenfeld

Although I'm beyond prom days, creating the perfect prom look can be stressful. I've received quite a few emails asking me for tips and recommendations for their prom looks. The perfect opportunity came knocking on my door last month when Lord & Taylor asked me to create a look that I'd want to wear to prom. I thought this would be a great time to do a post on prom to answer some of your questions.
I went by to Lord & Taylor to get my makeup done, courtesy of Clinique. Normally I don't wear much makeup but for prom the look has to be a bit more dramatic. I just loved getting my makeup done, thanks Judy Barletta and Megan. Sweet! Afterward, went upstairs to pick out a dress, shoes and accessories, after everything was picked out when we were about to be photographed I noticed I forgot to pick up a clutch! Anyway, I knew I wanted a plain dress so I can go a bit crazy on the accessories and shoes, plus you can never go wrong with black right? I had fun with two other bloggers, Some Notes on Napkins and Pink Rock Candy. Lord & Taylor is offer 15% off regular and sale-priced dresses, cop your prom dress! Have you finalized your prom look yet?
My Prom Look:
Laundry Black drape dress $245, Jeffrey Campbell Mel Studded Platform Sandal $149, Simon Seabag Silver Sleek Choker $268, ABS Rhinestone Bangles (7 piece set) $295, ABS Double Strand Bracelet $95, Carolee Rhinestone Bangle $95 and ABS Statement Ring $95.
All looks available at: Lord & Taylor 424 5th Avenue, NY, NY 212.391.3519
UPDATE: I got a few emails asking how long it took me to style my look, the time frame we had was 2 hours. But the actual styling was about an hour because we had to do makeup, look for a dress, shoes and accessories, try on the options and then take pics.
More pics after the jump…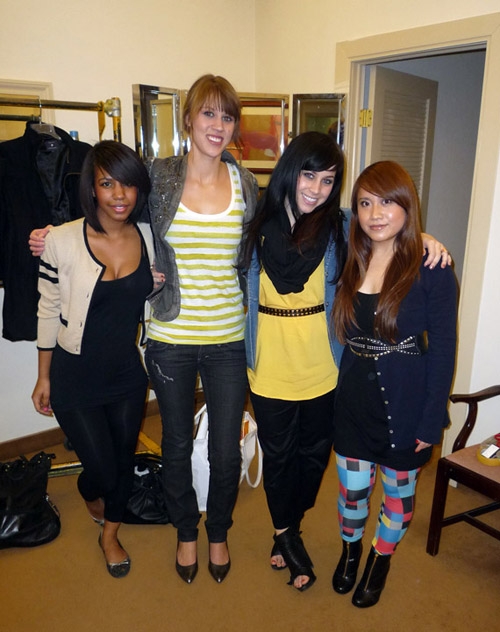 Photography: Wendy Lam – Chelsea (Pink Rock Candy), Kristen and Jackie (Some Notes on Napkins) and Me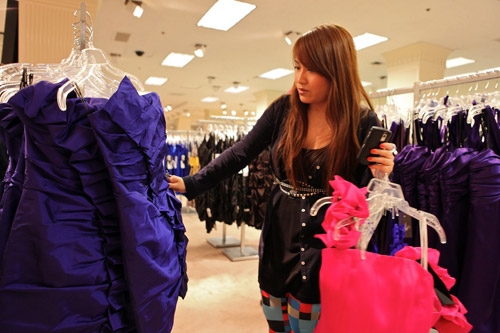 Picking out dresses…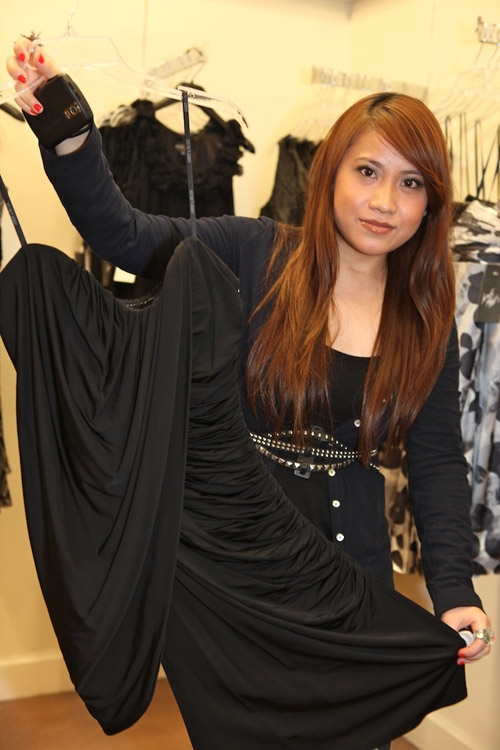 I think I found the one I like…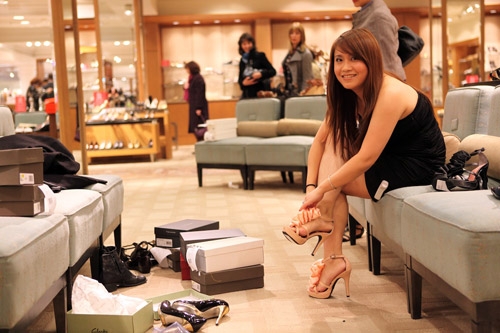 Trying on shoes…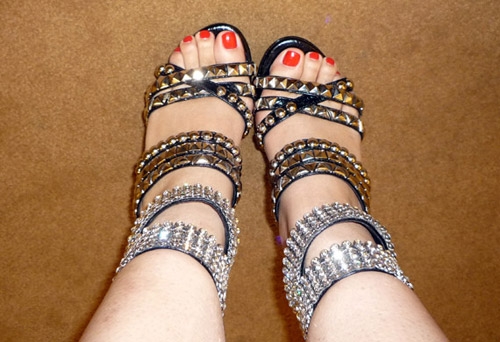 Photography: Wendy Lam – Found the pair perfect for my dress…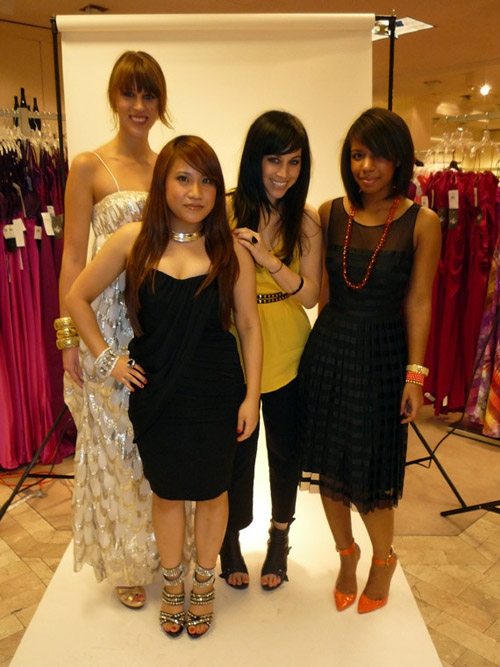 Photography: Wendy Lam – Kristen, Jackie, Me and Chelsea rockin' our prom looks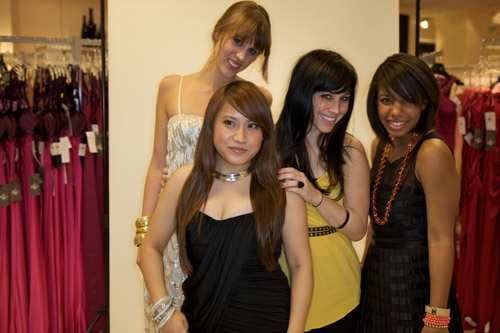 —-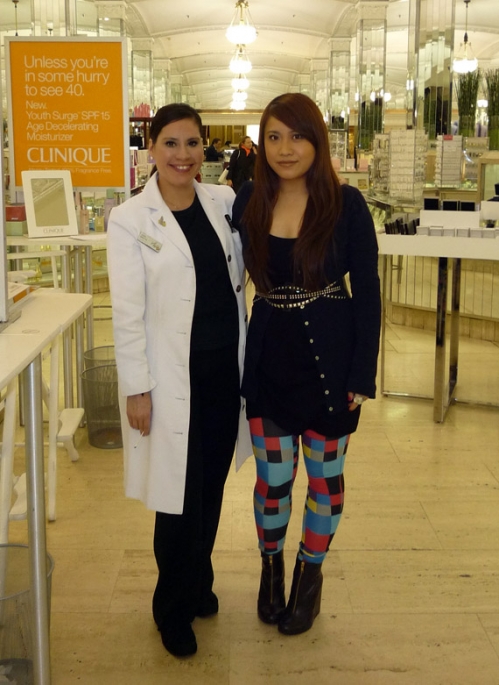 Judy Barletta (Clinique Makeup Artist) and Me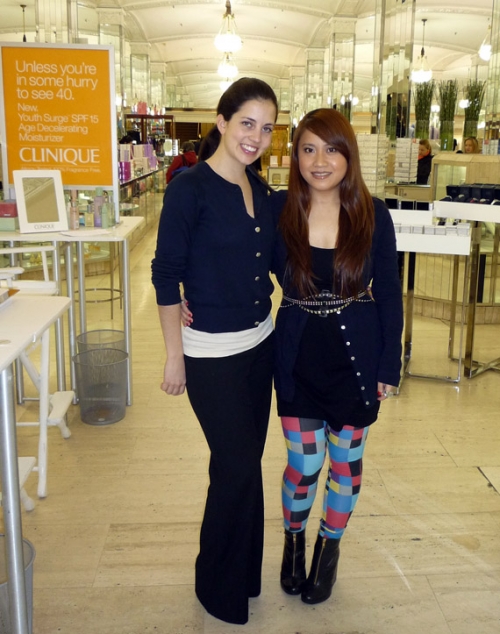 Megan (Clinique) and Me
Categories: beauty fashion jewelry/accessories shoes shopping
Tags: