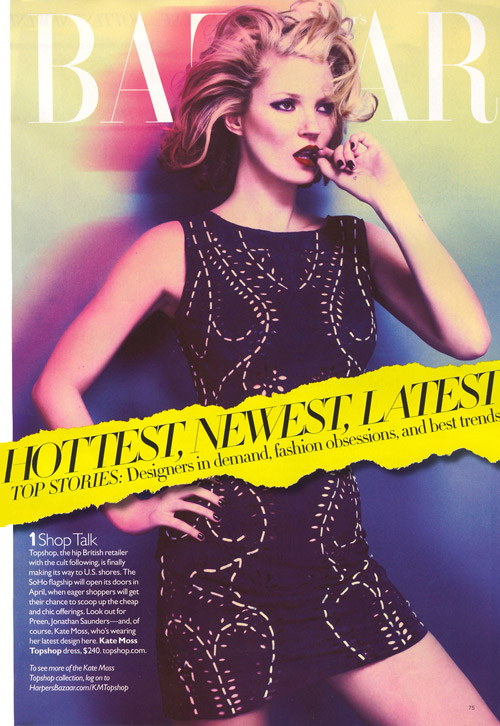 Scanned by Sedirea/TFS
Last month we've posted a preview of the Kate Moss Topshop Spring 2009 Collection, for the April issue of Harpers Bazaar Kate Moss is featured in one of her latest designs, a dress for $250. Kate looks good in anything, I'm sure after this dress is featured it will sell out once it appears online. Thanks to reader lucy92 for the tip. I can't wait till Topshop Soho opens on April 2nd, let the countdown begin!
> Kate Moss Topshop Spring 2009 Collection
Check out Zoe Kravitz rockin' a Kate Moss Topshop design after the jump…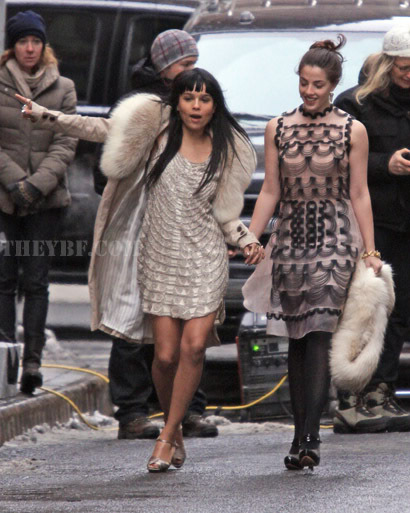 Photo via The YBF
lucy92 says: "Topshop wants Americans to pay $500 bucks for the Kate Moss Topshop dress Zoe Kravitz was wearing!" That's a pretty penny, hope it is nice in person!
Categories: celebrities fashion topshop
Tags: