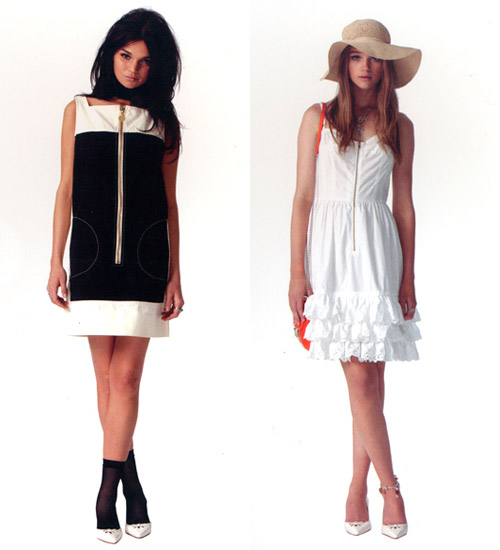 Black & White Dress $39.99 / White Dress: $44.99
BUST Magazine has the first look of the upcoming Tracy Feith for Target collection, this will be Target's 15th guest designer for the GO International initiative, the collection is slated to hit stores on May 17th through June 27th in most Target stores nationwide and online at www.target.com/go.
Per my previous post, the range features about 60 styles and 15 original prints, "Feith described the collection as eclectic, with shorts, swimsuits, tops, jackets, pants and dresses ranging from $14.99 to $44.99. A cropped leather motorcycle jacket lined in a signature Tracy Feith print — at $139.99, it's the highest-priced item in the line — was inspired by one the designer made for his eight-year-old son." Above you can see Feith's for "Go features shades called lollypop red, Persian turquoise, seafoam green, neon orange and pink, and Saturn lime. Photos of several generations of beachgoers, bathing beauties of the Fifties and Hawaiian-style painted flowers are part of the collage."
When I first posted about this collaboration, I wasn't too looking forward to it but after seeing a preview on Racked it looks kinda cute! I like the black/white dress (pictured)…so mod! Can't wait to see the full collection. Your thoughts?
More pics after the jump…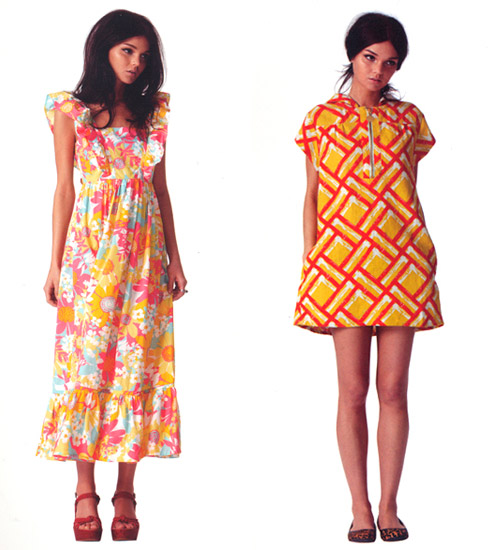 Flower Print Maxi: $44.99 / Dress $29.99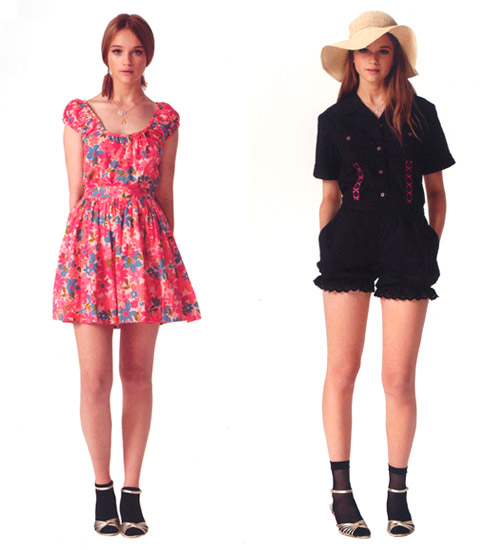 Flora Top $22.99 and Floral Skirt $26.99 / Black Shirt $24.99 and Bloomer Shorts $26.99
Tags: