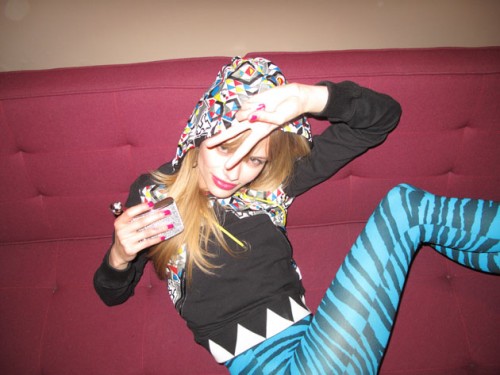 My girl Lanie from Hellz Bellz never fails to delivery a good collection, for her Spring 2009 Delivery I "Culture Clash" Collection she's "taking it back to where it all began"…back to NYC! As Hellz puts it, the collection was inspired by the cultural melting pot itself, bringing to you a collection full of vibrant colors and patterns, uniting and bridging cultural boundaries. The line features a brushed french terry pullover hoodie with triangle jacquard triangle rib and "Natural Born Badass" embroidery on the back, a zebra mesh jacket w/ contrast pop red lining, the much anticipated acid wash denim jacket with "HELLZ" and broken bottle embroidered artwork on the back, along with fashion tops, tanks, graphic tees and multi-colored leggings. I'm loving the "clashing" of prints and bold colors, Spring is going to be fun! Look out for the collection at stockists including Karmaloop, Revolve Clothing and 80's Purple soon!
Are you feelin' the new collection?
More pics after the jump…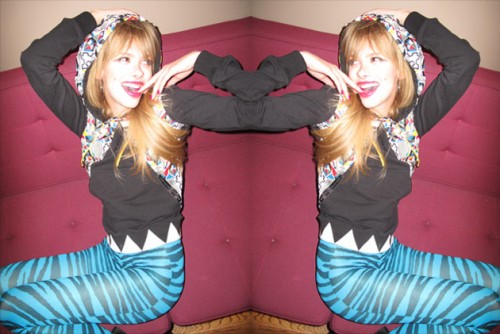 I love the hoodie and legging!

Love the legging…

Love the cardigan and jeans!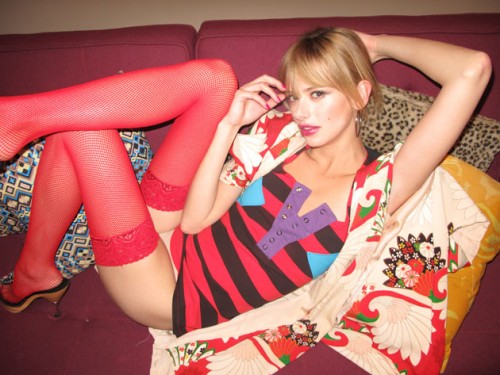 Cute tank and kimono vest!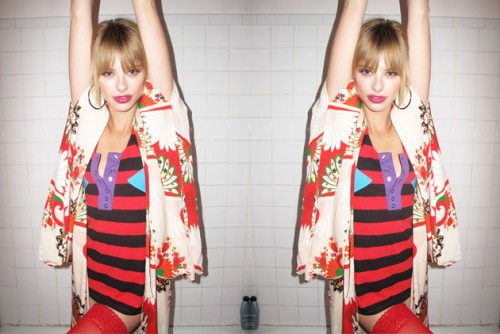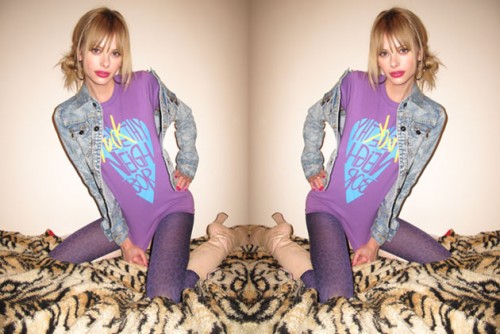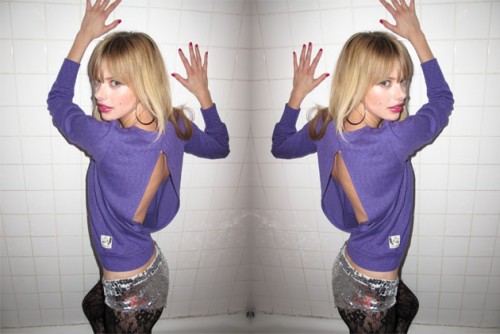 Woo open back shirt, sexy!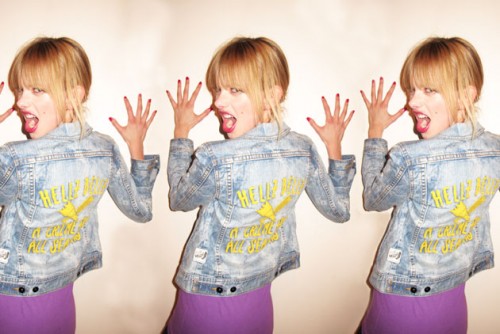 Acid wash denim, I'm in!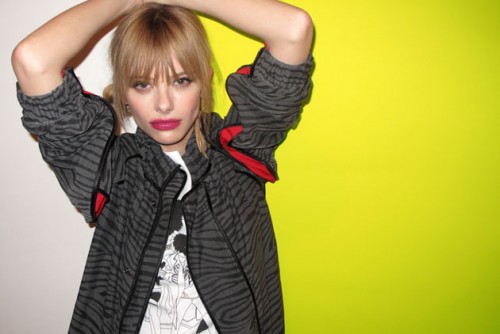 Love the jacket too!
Categories: streetwear
Tags: