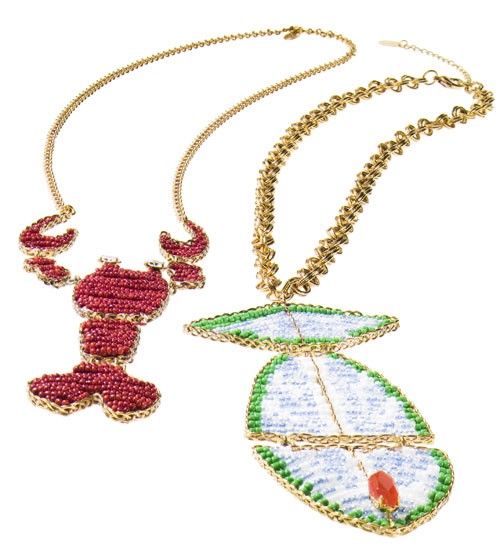 Beaded Lobster Pendant $39.99  // Beaded Fish Pendant $39.99
Taking a little break from New York Fashion Week updates, back in October we've gave you an exclusive first look of the Erickson Beamon for Target Faux Pearl Large Cluster Pendant that the Target PR was wearing. When I saw it I was really impressed at how good it looked, it looked really expensive and pretty. Renowned designers Karen Erickson and Vicki Beamon was tapped by Target as their fourth limited-edition jewelry designer, the best to date in my opinion. The wait is over, the collection is currently available at Target.com through June 26, 2009.
The collection looks really good, I'm definitely picking up a lot of pieces. This is my favorite jewelry collection so far! Isn't the eaded Fish Pendant and Beaded Lobster Pendant too cute?! Thanks to reader lucy92 and Adis for the tip. Do you love it?
More pics after the jump…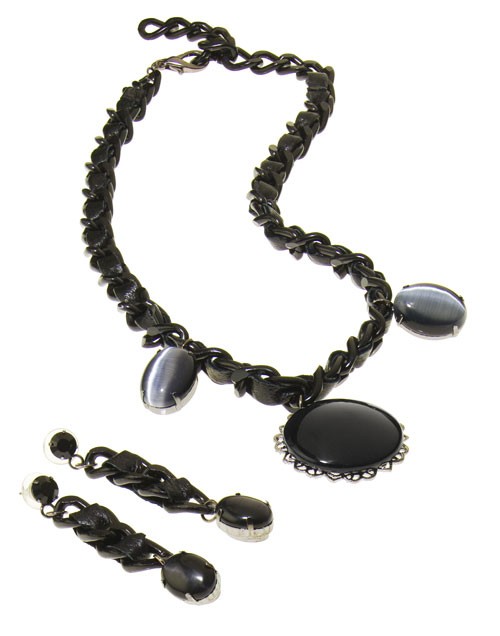 Rope Chain Earrings in Black $19.99
Rope Chain Necklace in Black $29.99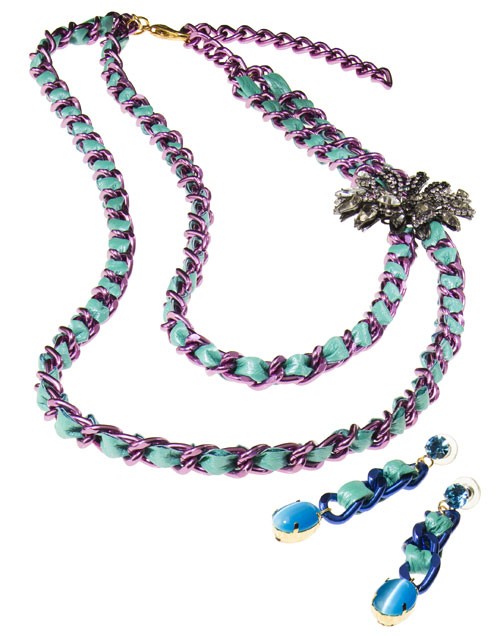 Rope Chain Necklace with Jeweled Flower Accent in Turquoise and Purple $49.99
Rope Chain Earrings in Blue $19.99

Long Bubble Necklace $29.99
Bubble Drop Earrings $14.99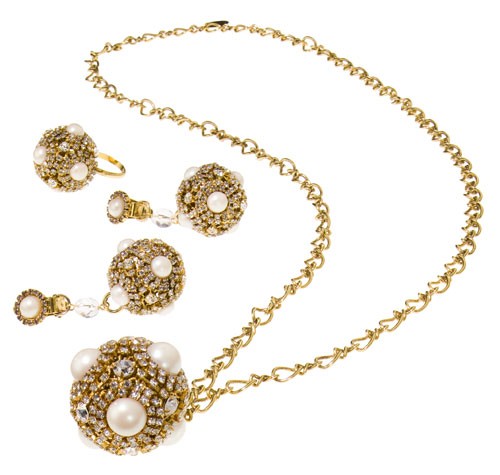 Faux Pearl Cluster Ring $29.99
Faux Pearl Cluster Drop Earrings $44.99
Faux Pearl Large Cluster Pendant $49.99

Flower Charm Necklace $39.99
Flower Charm Bracelet $29.99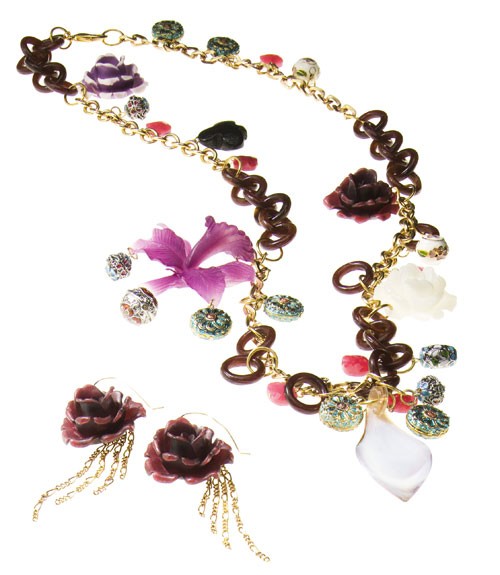 Rose Drop Earrings $19.99
Flower Charm Long Necklace $49.99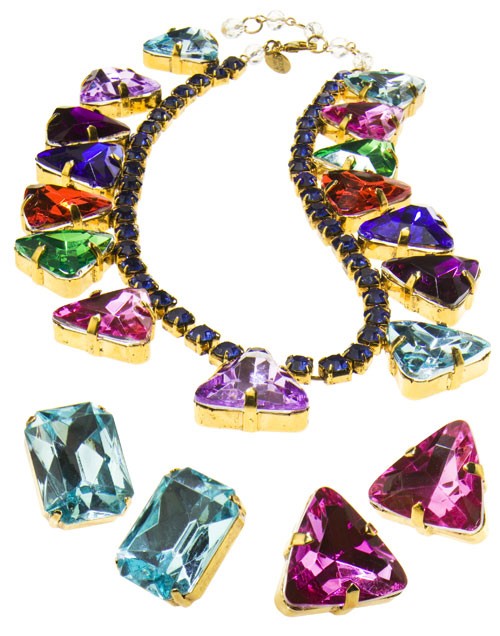 Multicolor Jewel Choker $49.99
Emerald Cut Jewel Earrings in Turquoise $14.99
Triangle Cut Jewel Earrings in Pink $14.99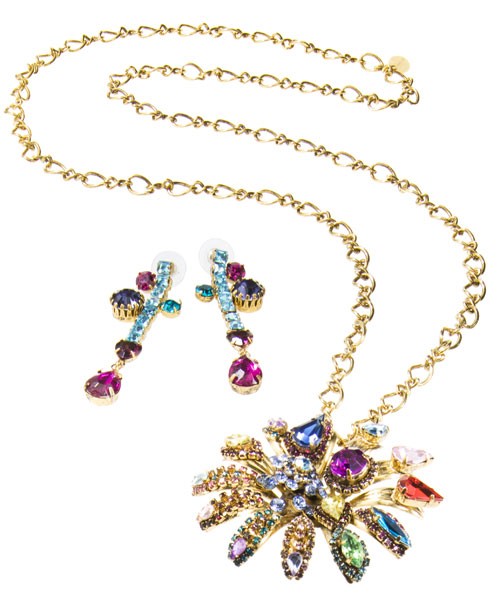 Multicolor Jewel Drop Earrings $19.99
Multicolor Jewel Flower Pendant $29.99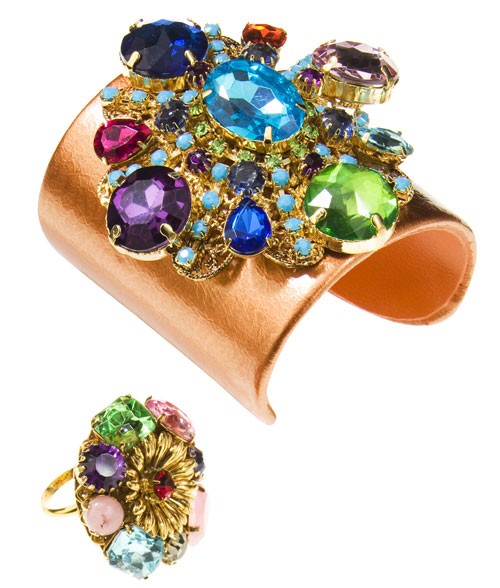 Multicolor Jewel Flower Ring $29.99
Multicolor Jewel Multicolor Medallion Cuff in Copper $59.99

Multicolor Jewel Medallion Ring $29.99
Multicolor Jewel Multicolor Flower Cuff in Pink $39.99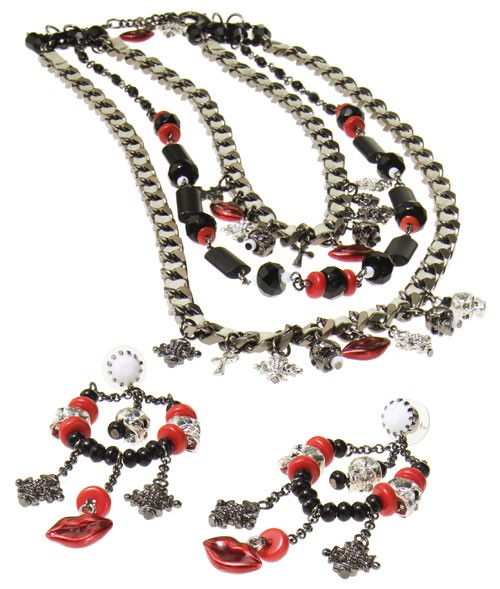 TARGET.COM EXCLUSIVE
Skull & Lips Triple-Strand Necklace in Black/Red $49.99
Skull & Lips Chandelier Earrings in Black/Red $24.99
Categories: jewelry/accessories shopping target
Tags: