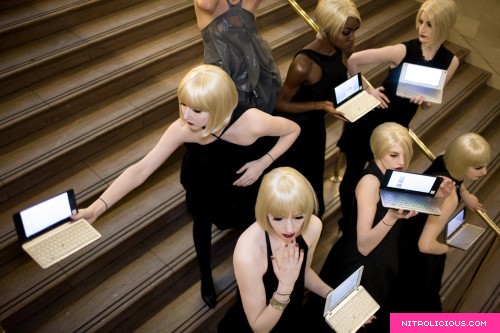 Photos courtesy of Sony / January 30, 2009 at Grand Central Station
I've been lusting over the Sony VAIO P-Series Lifestyle PC since it unveiled at CES earlier this month. The new Sony VAIO P Series is a marriage of technology and style, not only is it super cute (small), its also super lite (1.4 pound)! It's small enough to fit into a clutch, can easily slip into a jacket pocket, and it doesn't compromise function for fashion- perfect for us fashionistas on the go. Aside from all the tech specifications which I'll get to later, Sony is partnering with six up-and-coming designers to show off the new VAIO P Series notebook on the streets of NYC, four of these designers: Threeasfour, Elise Overland, Katy Rodriguez and Libertine will outfit live mannequins that will be using the Sony VAIO P Series in high-traffic areas throughout Manhattan. Additionally Benjamin Cho and Cushnie et Ochs are collaborating with SonyStyle to create a fashion-forward store window campaign blending style and technology, which will be rolled out to Sony's 40+ stores nationwide. Then, to celebrate the start of Fashion Week, a compilation of work from all the designers will be unveiled in the windows of SonyStyle's flagship store at 550 Madison Avenue in an event on February 11th.
The live mannequin installations premiered today, January 30th at Grand Central Station, if you missed it don't worry they will circulate throughout the city's hottest neighborhoods through February 14th. Above is a peek at what you'll see, picture ten mannequins sitting at a café IMing, blogging, updating their Facebook pages and tempting onlookers to check out the beautiful new device- amazing!
The initiative will be supported by an online campaign and website – www.sony.com/golightly with a YouTube channel logging people's first impressions of this ground breaking unit as well as behind the scenes video of the designers preparing for the biggest week of their lives. I can't wait to see everything, the pictures in this post are already pretty amazing!
More pics from Grand Central Station after the jump…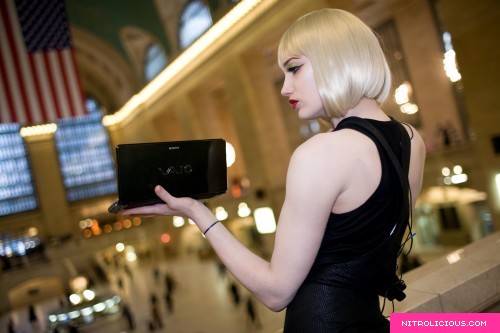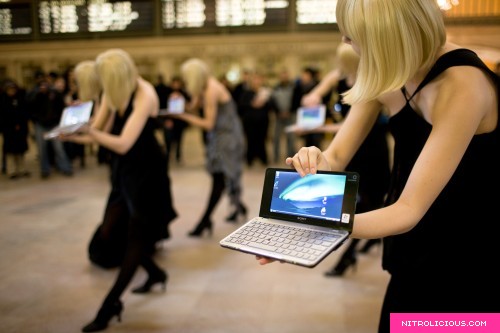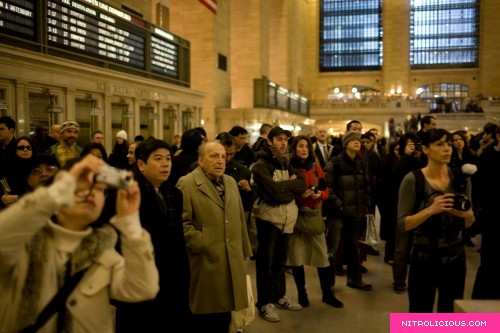 >> Click here to learn about the Sony VAIO P-Series Lifestyle + locations of where the live mannequins will be next!
Categories: fashion fashion week gadgets new york fashion week
Tags: