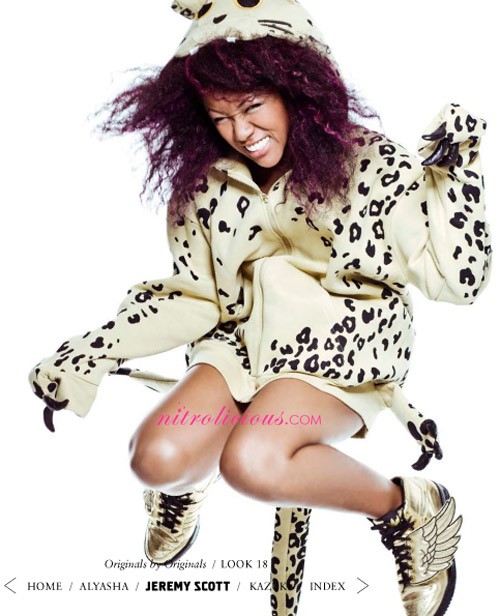 Fleece Leopard Hoodie (One size fits all) $180 / JS Wings Sneakers $180
We've all seen the images of the Jeremy Scott for adidas Originals collection here and there, the lookbook has finally arrived. Love how they styled the looks and made it very playful and interesting, my favorite is definitely the JS Wings Sneakers- definitely need both pairs! Are you anticipating this release?
Originals by Originals is the collaboration between adidas Originals and three of the world's most unique and creative streetwear and fashion designers – Jeremy Scott, Alyasha and Kazuki. Each designer created a mini collection of adidas Originals apparel and footwear products for men and women that will be exclusively available in selected boutiques, fashion doors and Originals stores globally from February 1, 2009 and will be available on March 1, 2009 at adidas Originals stores. Each product features the Originals by Originals logo and the respective designer logos. Each of the three Originals by Originals lines is based on Originals products interpreted by each designer.
Jeremy Scott's collection was "inspired by contradictory combinations, the line offers sportswear with leopard prints such as the Boxing shoe within footwear next to nightlife looks such as the Tuxedo Jacket in sporty cotton." Jeremy Scott about partnering with adidas Originals, "I could not think of a better compliment than to be called 'an Original' by adidas and I am so happy to finally make this dream of a collaboration collection with adidas a reality!"
All three collections, consisting of a total of 68 apparel pieces and 24 footwear styles, some of the prices are listed below- for the ones that are not listed I'm not sure of the prices yet.
More pics after the jump (men's looks are on page 2)…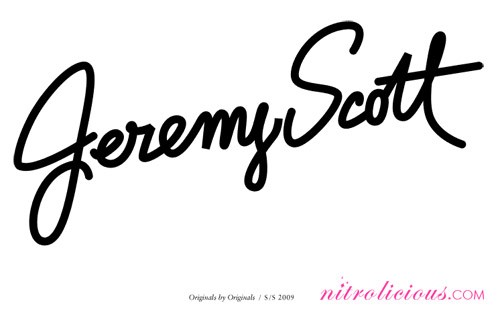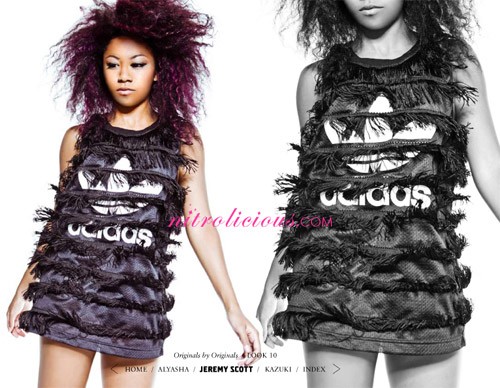 Basketball Tanktop Fringe $180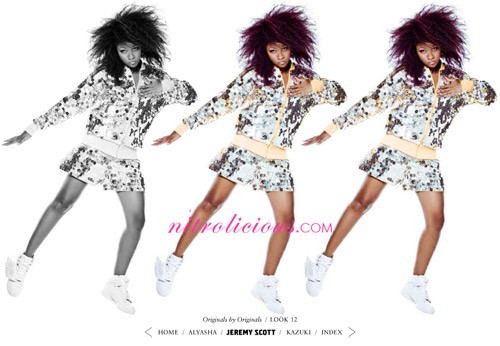 Silver Superstar Jacket $300 / JS Wings Sneakers $180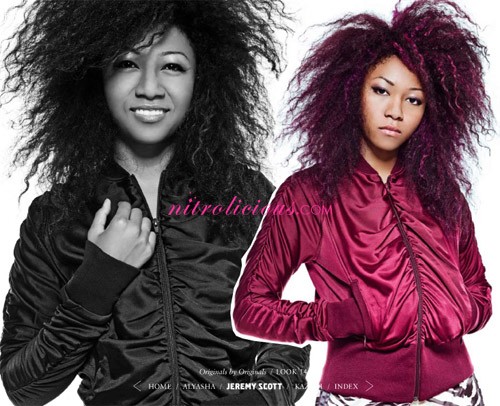 Gracestar Jacket $85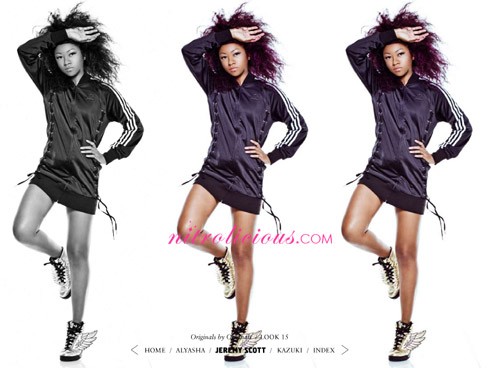 Long Superstar Dress $110 / JS Wings Sneakers $180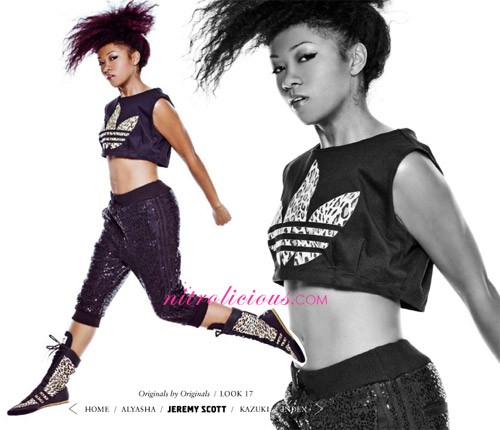 Girls 3/4 Fleece Sequin Pants $200 / Boxing Boots $120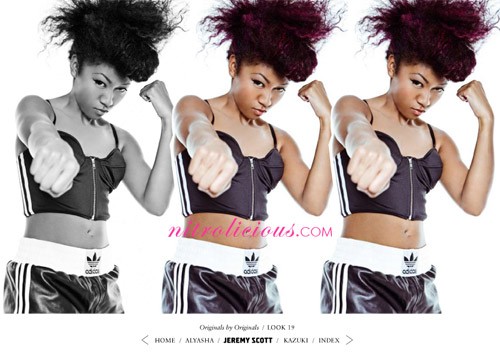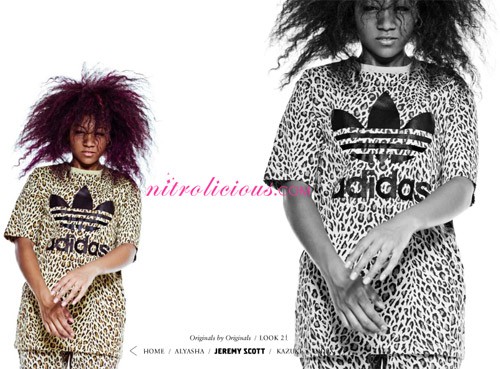 Leopard Tee $55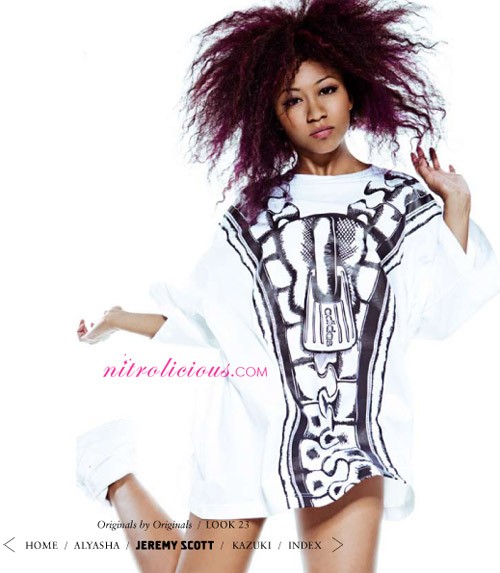 Big Tee (One size fits all) $85 / JS Wings Sneakers $180
Check out the men's looks on the next page…

Fleece Leopard Hoodie (One size fits all) $180 / Boxing Boot $120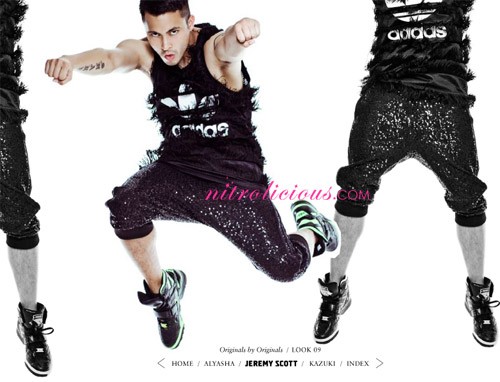 Fleece Sequin Sweatpants $220 / Basketball Tanktop Fringe $180 / Artillery Hi $220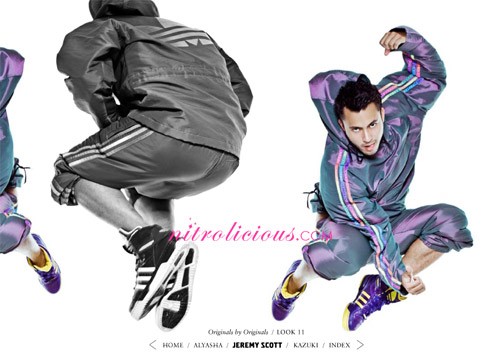 Parka JS $145 / Woven Pants JS $85 / Artillery Hi $220

JS Wings Sneakers $180

Hooded Fleece Tux with Tail $170 / Sleeveless Tee $85 / Fleece Sequin Sweatpants $220 / Arrow Bow Tie Sneakers $100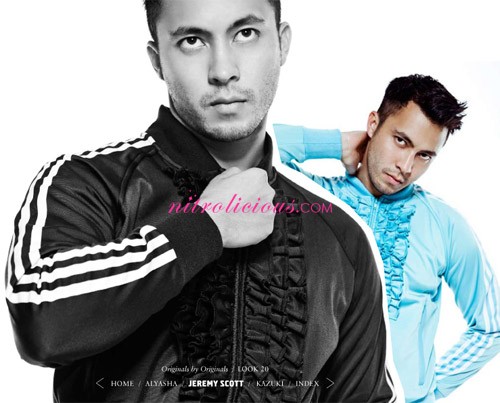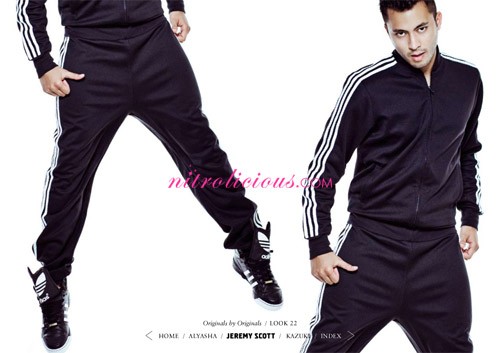 Tracksuit $110 / JS Logo Sneakers $150
$200.0 BUY IT NOW 0hr 25mins

$175.0 BUY IT NOW 0hr 47mins

$62.0 BUY IT NOW 1hr 8mins

$65.0 BUY IT NOW 1hr 44mins

$249.99 BUY IT NOW 2hr 20mins

$249.99 BUY IT NOW 2hr 23mins

$224.99 BUY IT NOW 2hr 49mins

$224.99 BUY IT NOW 2hr 49mins
disclaimer
Categories: fashion kicks streetwear
Tags: