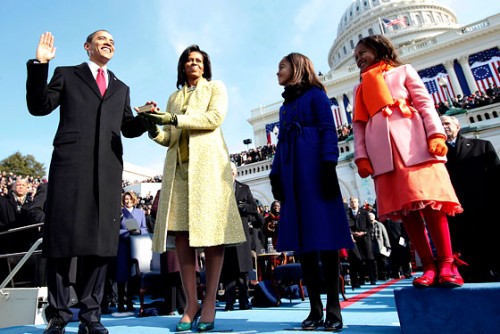 Photography: Getty Images
We've all seen what First Lady Michelle Obama wore to the inauguration this morning, in case you didn't she wore a Isabel Toledo dress with a matching coat, Jimmy Choo pumps and olive green J.Crew gloves. She definitely stood out in the crowd in a bright and cheerful outfit, classy indeed. On this special day, Sasha, 7, and Malia, 10, were also both looking cute, The Cut reports that they were both in Crewcuts by J.Crew (the brand's kid's line).
A press release from J.Crew: Malia featured a deep periwinkle blue coat, while her equally chic sister wore a deep coral dress under her sweet guava coat, vivid orange scarf and glove set, each tied with a velvet ribbon belt around the waist.
Do you love the looks?
More pics after the jump…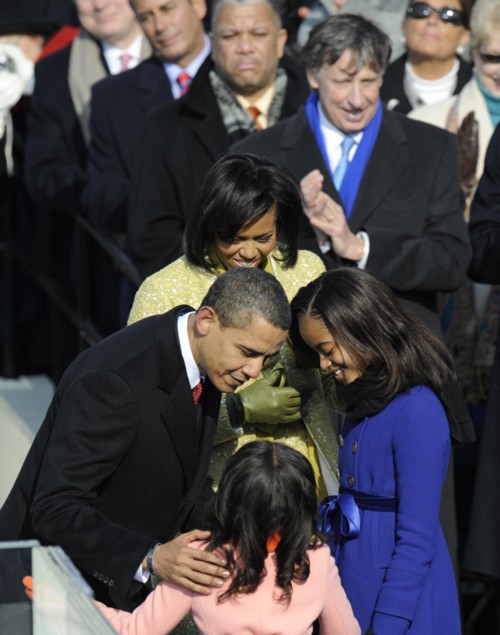 Categories: fashion
Tags: