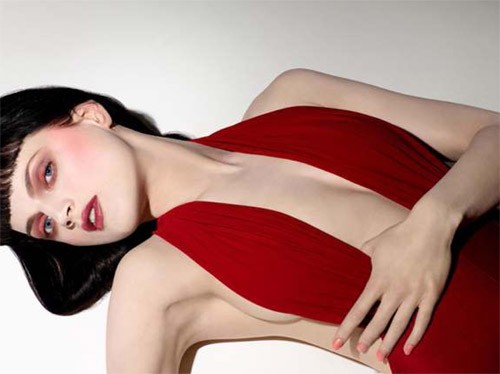 Photographed by François Nars / IMG model Guinevere van Seenus
Introducing NAR Cosmetics Spring 2009 collection, a color collection inspired by the 1970's boasting pastel hues and berry shades for a look of pure chic. Both strong and sophisticated, this collection features two new must-have products, the Blush Duo and the Duo Concealer. "My inspiration for spring was a very sexy woman," explains François Nars, Founder and Creative Director of NARS Cosmetics. "I wanted a bit of a '70s feeling, somewhere between Guy Bourdin and Chris Von Wangenheim's photographs—aggressive, but very sensual and fragile at the same time."
Per the press release, In the '70s, Bourdin and Von Wangenheim's iconic images for Charles Jourdan and of the late supermodel Gia Carangi respectively, were sharp-focus portraits of savage eroticism—Nars' modern vision is more beautiful, less brutal. A striking matte brick-red eyeshadow, made infinitely more wearable in combination with a pearly white shadow or simple black liner, is tempered by a sweet, baby pink glossy lip; while eyes painted in pastel hues of dusty rose, sage and lilac are a fitting match for a statement-making berry lip. And everything should be paired with the only cheek for spring: sparkling and sculpted. For the Guinevere van Seenus' look, see below for which products were used. The collection is now available at www.narscosmetics.com.
More pic after the jump…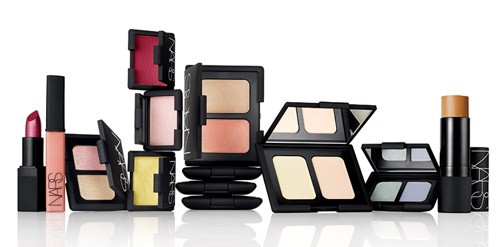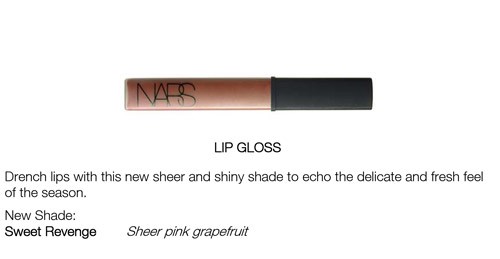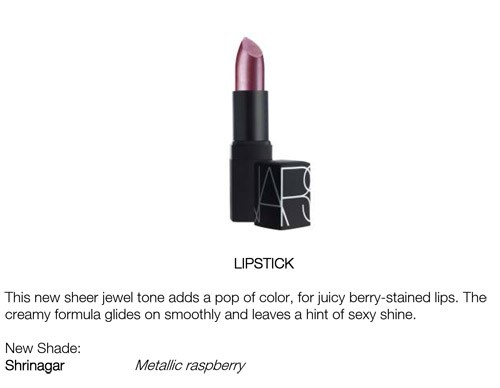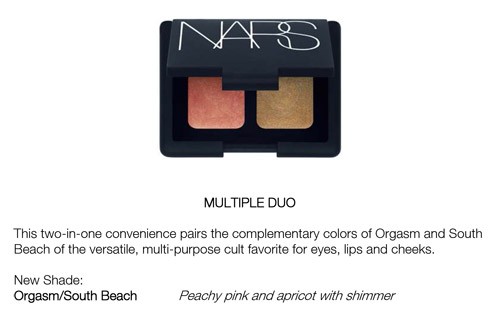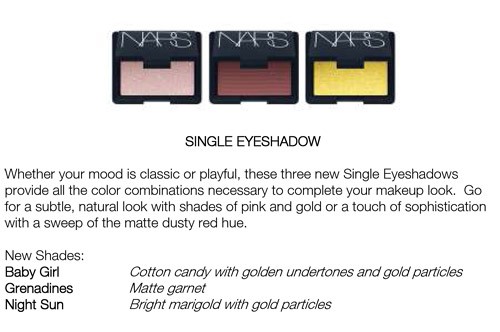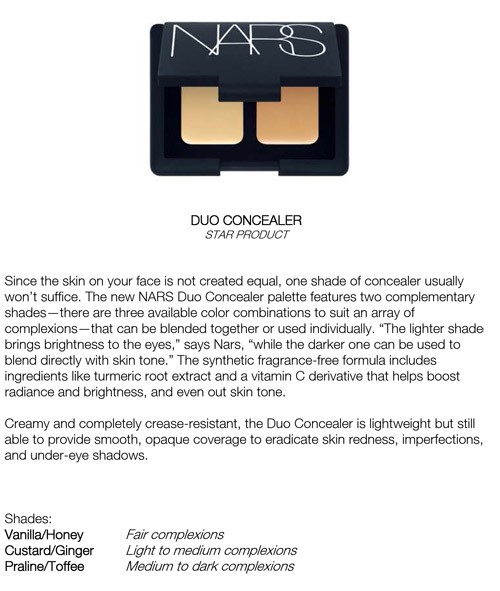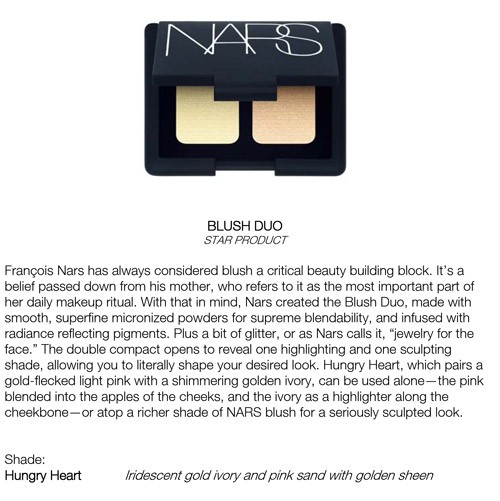 Guinevere van Seenus' Look:
Ayako, International Makeup Director for NARS, transformed Van Seenus into a modern day goddess, simultaneously striking and ethereal. Her milky white complexion, made even more porcelain with the help of NARS Firming Foundation, becomes the ideal canvas for a color palette of sparkling roses, reds and berries. Ayako layered NARS Hungry Heart Blush Duo, swept across the apple of cheeks, over the NARS Multiple in Orgasm, and used a combination of shadows for the eye—NARS Single Eyeshadow in Grenadines, over the entire lid and up to the inner corner of the brow then smudged under the lower lash line, and NARS Single Eyeshadow in Egea in the crease. Finally she filled in her pout with NARS Lipstick in Shrinagar, and dabbed some NARS Lip Gloss in Sweet Revenge to the middle of the lip for added shine.
Tags: