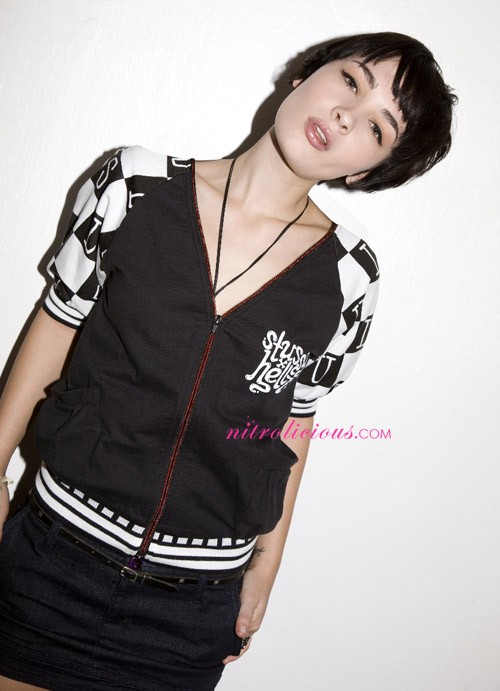 Check out the first look from the Stussy Girls and Hellz Bellz capsule collection for spring '09, I'm kinda excited to announce this collaboration since I hooked the two brands up! So glad WWD posted something about it because I was dying to tell but couldn't haha. I saw the line awhile back already and I can't wait till it releases, the collection is dope as usual. The line consists of a jacket (pictured), cropped pants, tunic hoodie, a top, two graphic t-shirts and a bag. Yeah! The collection will be released in March. Stay tuned for the collection preview forthcoming…
edit 01.16.2009: Just got a better image from Stussy, cute right?
Check out the back of the jacket after the jump…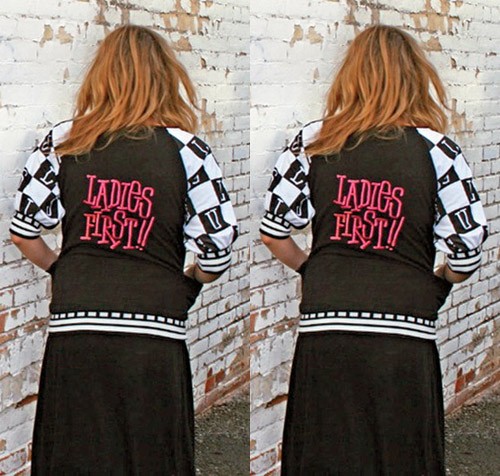 via WWD
One a side note that pic is so random…hmm…I'll get better pics soon 😉 this pic doesn't do the jacket justice haha!
Categories: streetwear
Tags: