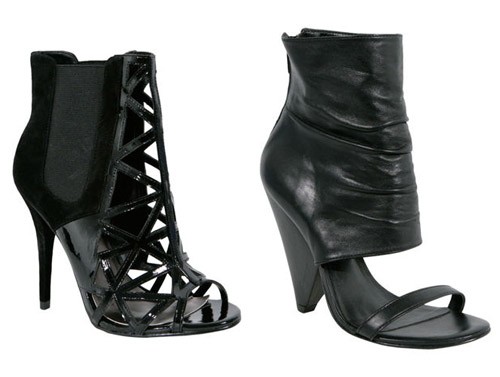 Steve Madden Sallina ($119.95) and Bert ($169.95)
Got an email this morning from Steve Madden saying they're offering 35% off purchases which means more shoe shopping for me! Looked through the site and saw the Sallina which looks almost exactly like my Givenchy Bird Cage Ankle Boots that I just got on sale at Barney's. Also love the Bert pair since it looks like the Martin Margiela Sandal Ankle Bootie that I missed out on, I'm thinking about getting it. Lots of other cute new shoes and the code works on sale items too, shop on! Be sure to enter code HAPPYHOLIDAYS35 to get 35% off your order, enjoy!
> SteveMadden.com – 35% Off Order – Use Code HAPPYHOLIDAYS35 at Checkout!
Tags: