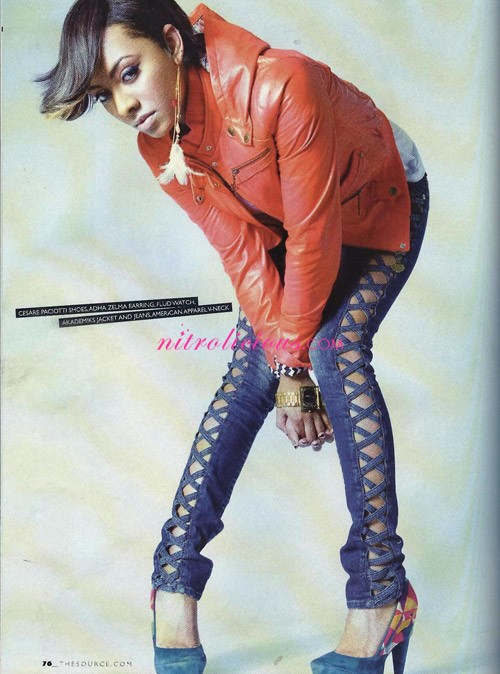 I am loving Keri Hilson's looks in the spread she did for the December 2008 issue of The Source! I never really paid much attention to her style but she's looking very fashion forward in these pics, although I may need to credit Andre Austin for the fashion styling but still she's looking cute! She's rockin' quite a few brands that we at nitro:licious love and featured before! Thanks to Patricia for the scans!
In the pic above she's wearing: Cesare Paciotti Harlequin pattern pumps (love these shoes!!!), Adha Zelma earrings, Flud Tableturns watch (I've been eying this watch too!), Akademiks orange leather jacket and cut-out jeans (love the hooded leather jacket and those jeans are dope!), and American Apparel V-neck tee.
Do you love or hate her looks?
More pics after the jump…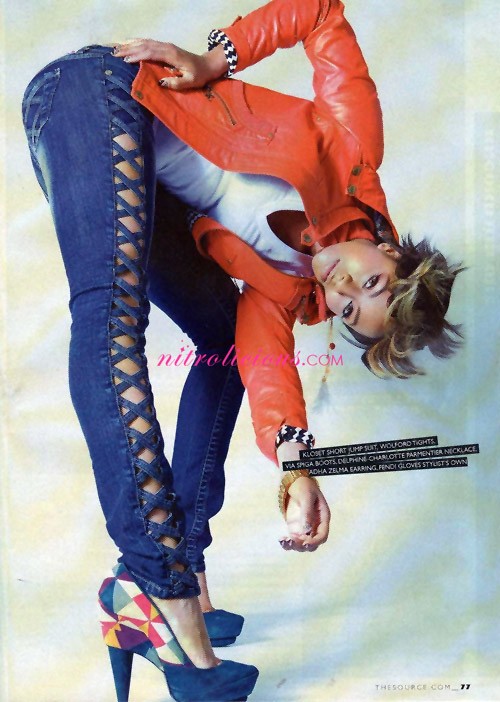 same as above…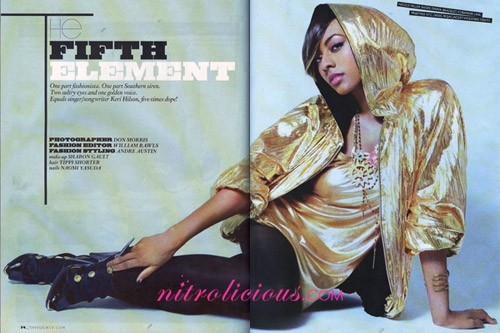 Nicole Miller shoes, Disaya bracelet and necklace, Cubannie Links Rosary necklace, Priestess NYC dress, Rojas jacket (Santogold has the same one, loveeeeee this jacket with a passion) and Wolford tights.
Categories: celebrities fashion
Tags: