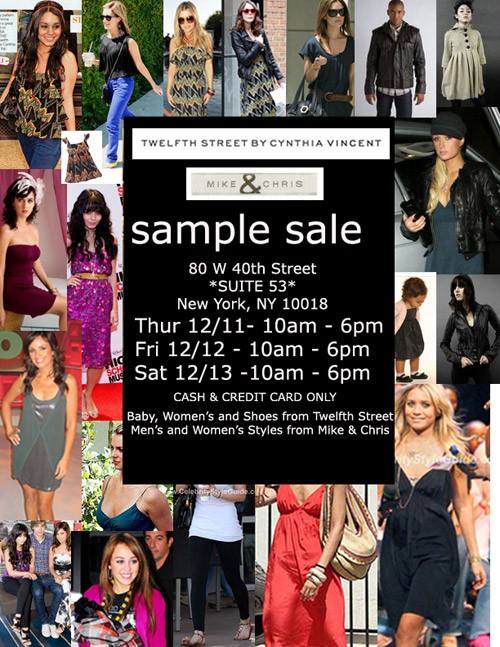 For those that were disappointed at the cancellation of the previous Mike & Chris sample sale in NYC, they're back! I advise anyone that is planning to go, get there early! My friends that went to the LA sales before tell me its crazy! I'm thinking of going myself too, I heart Mike & Chris!
What: Mike & Chris and Twelfth Street Sample Sale
Why: Its Mike & Chris' first-ever sample sale with leather jackets, fleece, shoes & boots, tops and bottoms at up to 75% off.
When: Thursday, December 11th to Saturday, December 13th @ 10am – 6 pm
Where: 80 W 40th Street, Suite 53 (40th and 6th Avenue) NYC
Tags: