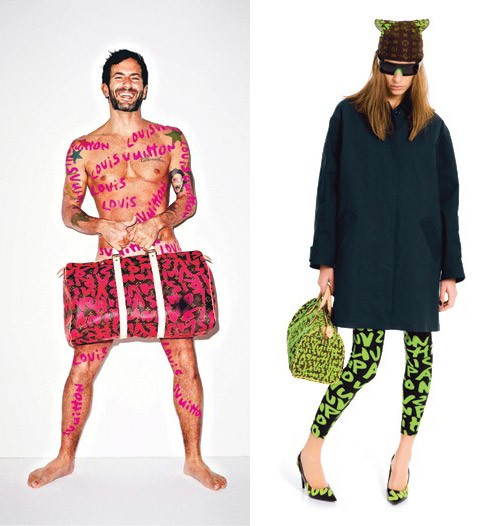 Photo by Terry Richardson: Marc Jacobs for the January issue of Harper's Bazaar
I'm so excited about this news according to WWD, Marc Jacobs and Louis Vuitton is reviving the "hit 2001 collaboration with Sprouse for a new, limited edition collection of accessories and ready-to-wear." This is great news since I missed out on the first collection, I was only able to get my hands on the graffitti pouchette! I'm going to save up my pennies and attempt to get the whole collection (who am I kidding?)!!! The collection "coincides with a retrospective — called "Rock on Mars" — at Deitch Projects' 18 Wooster Street gallery from Jan. 8 to Feb. 28, and The Stephen Sprouse Book by Roger Padilha and Mauricio Padilha, due out from Rizzoli New York on Feb. 1. The impetus for the new line came when Deitch approached Jacobs and Vuitton about doing something related to the retrospective." The collection hits LV stores worldwide on January 9, 2009– mark your calendars!
"I proposed putting together a Vuitton version of the Pop Shop, which was Keith Haring's concept…not reissuing products that we had done with Stephen, but doing things that were similar or new," Jacobs said.
The collection consists of two iconic Sprouse motifs, the graffit and the rose and will be interpreted into Day-Glo shades of pink, green and orange over the Monogram print. "The motifs are featured on Vuitton's Keepall, Speedy and Neverfull bag styles, as well as basketball sneaker boots, pumps, sunglasses, headbands and wristbands, and small leather goods like wallets and coin purses. The rtw includes a mackintosh raincoat with a graffiti and monogram lining, graffiti leggings and a long-sleeve neon minidress featuring the rose design."
On December 15th, a special website welovesprouse.com will go live which "feature a mix of interviews with people who knew Sprouse, including Debbie Harry, Candy Pratts Price and Patricia Field. In the clips, they muse on their relationship with Sprouse, and his lasting influence on the fashion and art worlds. There will also be a feature called Scrawl the Wall, where visitors can post comments, and a special section on Sprouse's New York, highlighting some of the artist's favorite haunts in the city."
I simply can not wait, I'm having a good morning! Are you excited? What items are you planning to buy? I think I want all haha!!!
More pics after the jump…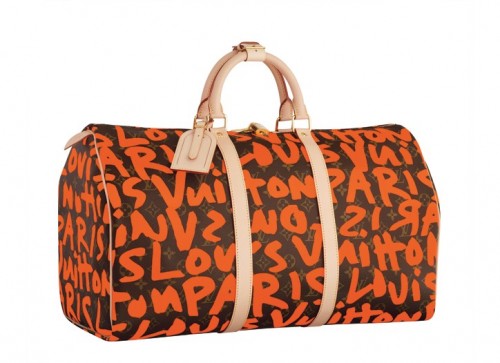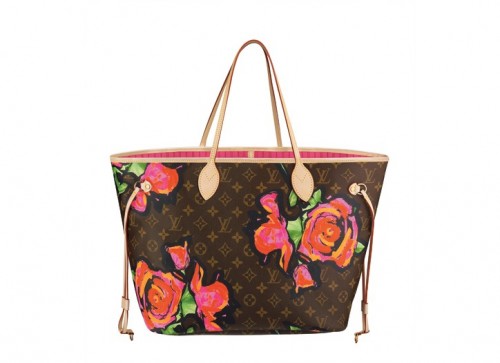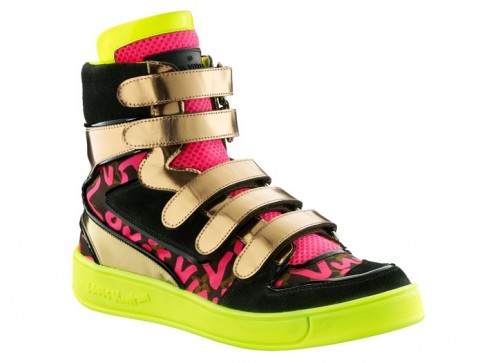 Categories: fashion handbags kicks shoes
Tags: