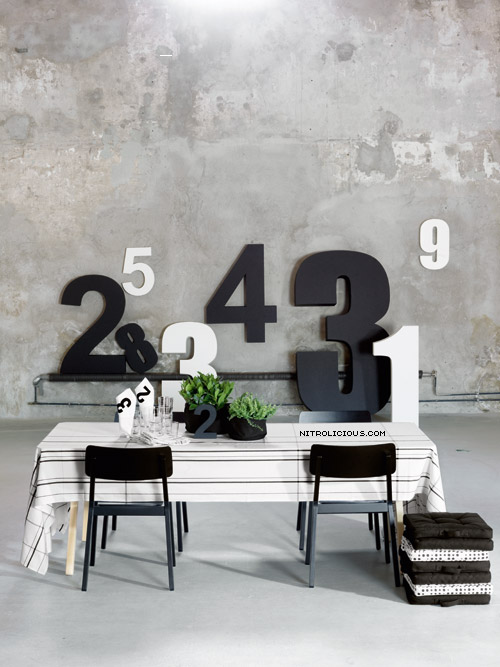 Photographer: Marcus Zumbansen / H&M
H&M is venturing out into home textiles and accessories early 2009, move over IKEA! Sooner or later my life will be surrounded by H&M! Exciting!
Per the press release, the range will be exclusively available online and through a directional mail order catalogue, this is H&M's first foray into the interiors arena and will offer shoppers the opportunity to stylishly transform every room of the home. The first collection will be available from February 2009 in the markets where distance selling is already established: Sweden, Norway, Denmark, Finland, Germany, Austria and the Netherlands. (Too bad US is not on the list yet, but I'm sure it will make way here soon if the outcome is good!)
The range will be divided according to the different rooms of the home, so will appeal to a wide range of people, from those wanting to quickly update their bathroom with some plush towels to those looking to refresh the bedroom with crisp linen and blankets. They can also create a new look in the living room with some well-chosen cushions and curtains, or rethink the kitchen or dining space with a wide selection of tea towels, table linen and napkins.
CONCEPT: A value for money, great quality range of home textiles heavily influenced by fashion
COLORS: From neutrals and monochrome through to nautical blues and reds and bright neons
FABRICS: cottons, linens, viscose-cotton mixes, organic cotton
KEY PIECES: Approximately 35 different cushion cover designs and 15 bed linen sets
PRICES: €4.90 to €14.90 for cushion covers, €14.90 to €49.90 for bed sets and €9.90 to €14.90 for shower towels
More pics and info after the jump…
Covering various different tastes and style influences, the range includes something for everyone. Neutrals provide a great starting point and H&M designers have reinvigorated the basics with a selection of organic and slubby bedding and cushions in clean whites and soft beiges, with the emphasis definitely on texture. These can be enlivened with one or two hot accent colours, as seen on the 'candy' striped accessories.
As in fashion, nautical ideas are a recurrent theme in interiors too, but H&M have injected this trend with a more sophisticated edge. The classic red, blue and white palette is there, but interest is added with artistically painted stripes and striking use of typography adorning duvet covers, pillowcases and kitchen textiles.
Type and specifically numbers can also be seen on the striking monochrome pieces that have been influenced by the worlds of architecture and illustration. Napkins and tablemats featuring a graphic tape measure motif, gridded tablecloths and geometric cushion covers bring ordered masculinity to any space.
The most fashion-focused customers won't be disappointed either, with an energetic and urban element to the collection, which features clashing bright neon colours, eye-catching striped bed linen and Jackson Pollock-inspired paint splatter printed cushions – all inspired by recent trends.
As with H&M's clothing heritage, the idea across the Home collection is that consumers mix and match items and add to their existing décor and colour schemes. It's all about value for money, products with high quality with a real attention to detail across the range, such as zip and button detailing on cushions and hook tabs on towels.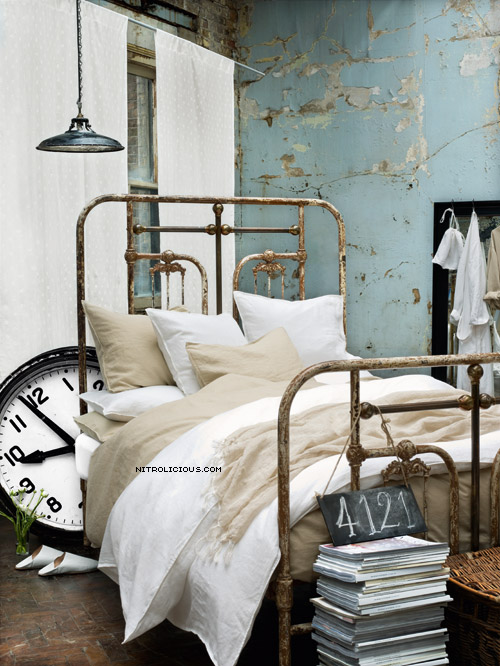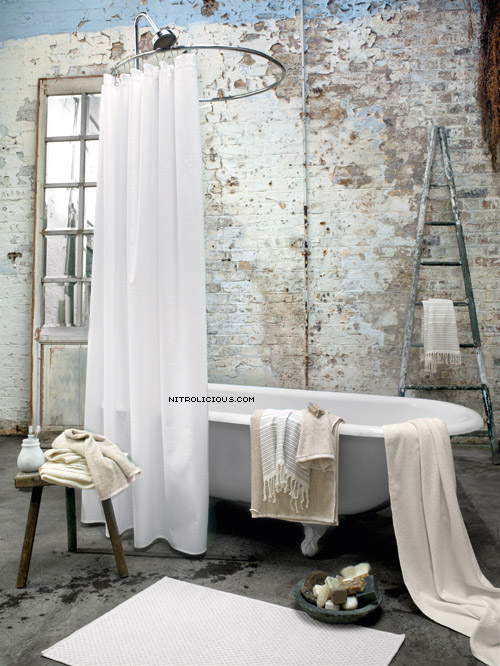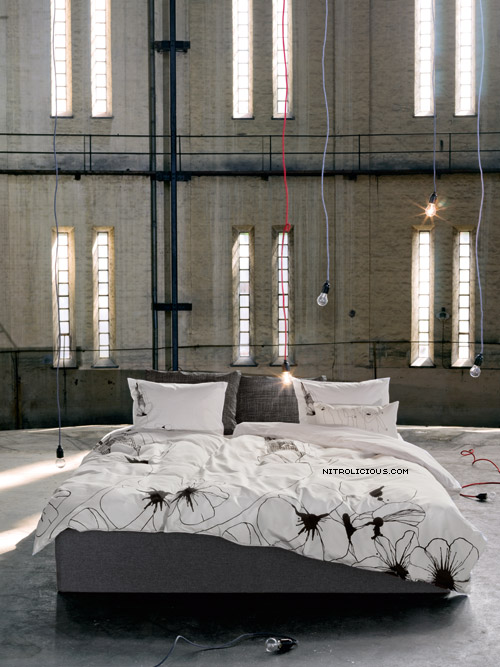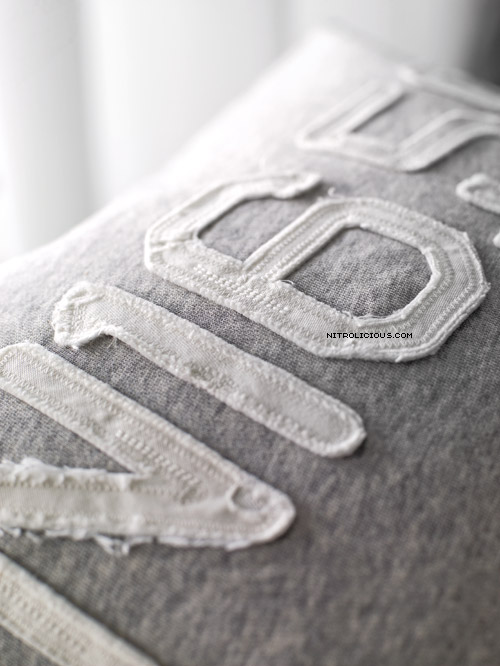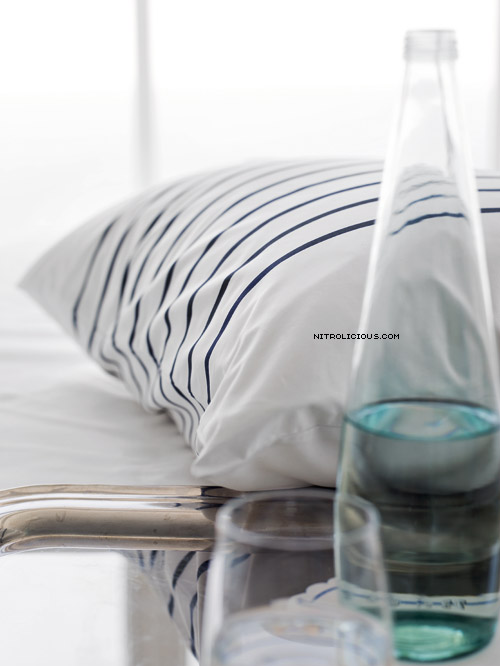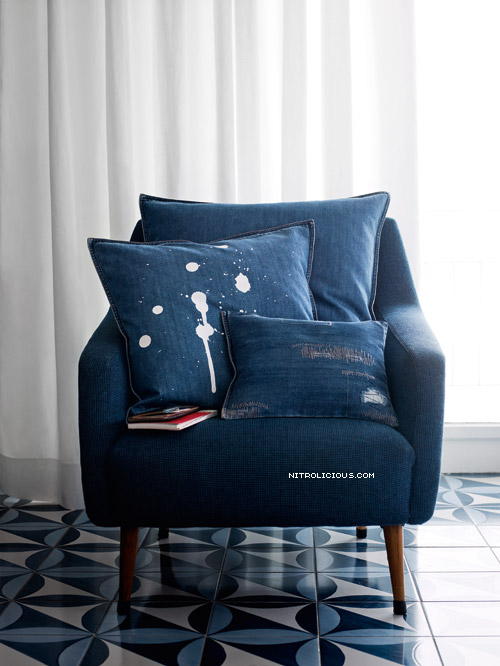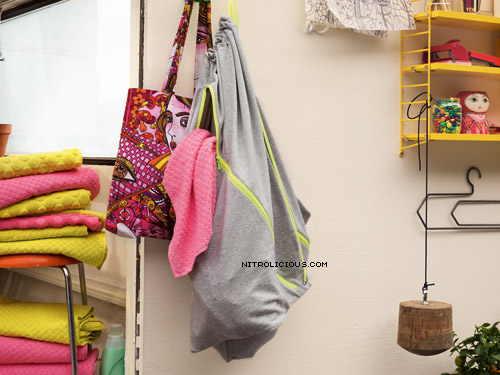 More pics on the next page…
Categories: art/design h&m
Tags: