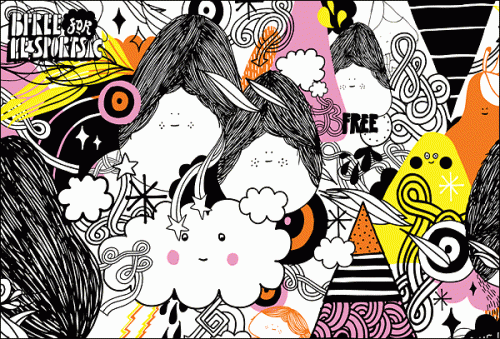 Artist In Residence
LeSportsac, the iconic lifestyle company, opened its brand new New York City flagship store located at 118 Greene Street in SoHo today. The vast new boutique will house LeSportsac Classics, Men's and Guys, Stella McCartney for LeSportsac and the special collection Artists in Residence. It will neighbor the Louis Vuitton, Apple and Wolford shops.
The new SoHo shop will be two levels and the largest LeSportsac store in New York City. Two levels will provide the shopper with an experience of touring the LeSportsac universe, with creative installations to merchandise the various collections and display the true breadth of LeSportsac's offerings.
Kenneth Park Architects, an internationally recognized, full service architectural firm specializing in retail, mixed use and corporate interiors and long time collaborator of LeSportsac's, was integral in the development and execution of the concept for the new store. In a departure from all other LeSportsac flagship locations, the new space features an entirely new color and design scheme. The street level flooring is white washed oak with the LeSportsac tab logos reinterpreted into plaster relief that lines the entire double-level wall. The original staircase has been completely rebuilt and shifted to offer optimum spatial flow. In keeping with LeSportsac's commitment to eco-friendly materials, it is encased in black faux-leather and leads to a lower level retail space also floored in black faux-leather. A hanging display of bags and accessories will adorn one wall while another will display a newly developed laser cut solid-surface "wall of light" at the entrance.
The novelty of the store is mirrored by a plan to renovate the LeSportsac shopping experience by implementing a new merchandising plan.
Tags: