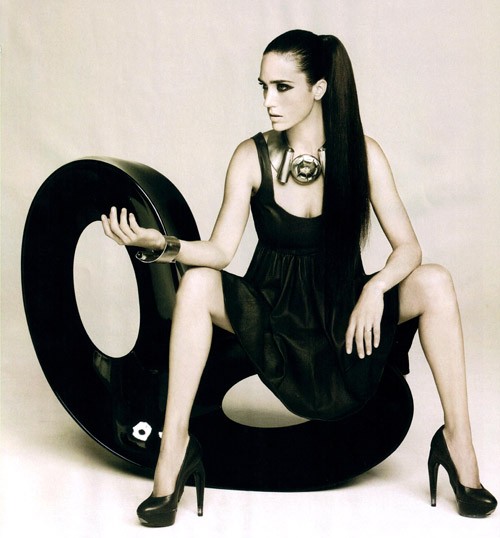 Scanned by kroqjock at TFS / Edited by nitro:licious
Thanks to reader lucy92 for sending over this image of Jennifer Connelly rockin' the infamous H&M Divided Exclusive leather dress ($149) featured in the Marie Claire December 2008 spread. Mischa Barton also wore this fab dress at the H&M Divided Exclusive Launch Party two weeks ago, who wore it better? In case you guys want to know what she wore for the rest of her outfit: Jil Sander shoes ($695), Louis Vuitton necklace($7850) and Louis Vuitton cuff ($1180)- she looks fab!
shoes, $695, Jil Sander; necklace, $7850, cuff, $1180, Louis Vuitton.
Categories: celebrities fashion h&m
Tags: