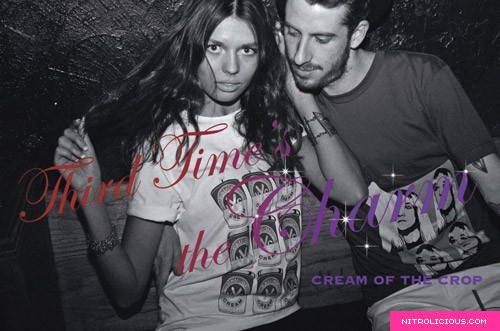 Photography: Mel D. Cole (Village Slum)
Cream of the Crop, the scratch 'n sniff women's streetwear brand introduces its Holiday collection and a preview of what's to come in spring. The collections consists of three capsules of tees: Holidazed (Holiday 2008), 15 Minutes (Spring 2009) and their signature Cream (Spring 2009). New scents have been introduced in this new collection, mint, cinnamon, caramel popcorn, soap and sunflower- the scent lasts for about ten washes. Def some cute pieces, my picks are the Cream x No Kiddin! and Cream Hill Gang tees!
The collection is available at Charlotte Ronson (NY & Japan), Lane Crawford (China) and Shop (NY).
More pics after the jump…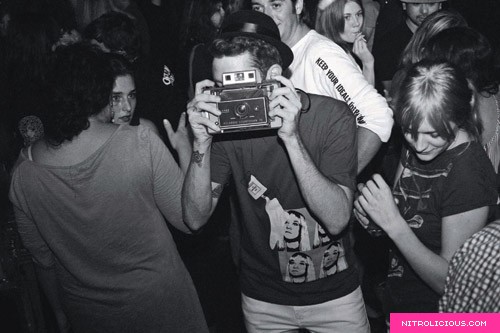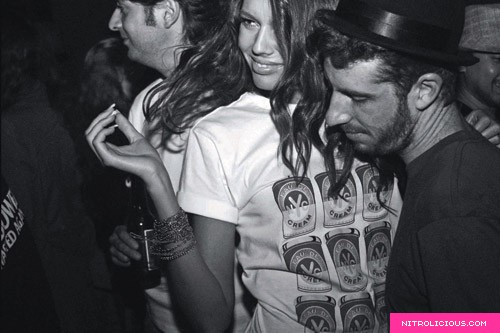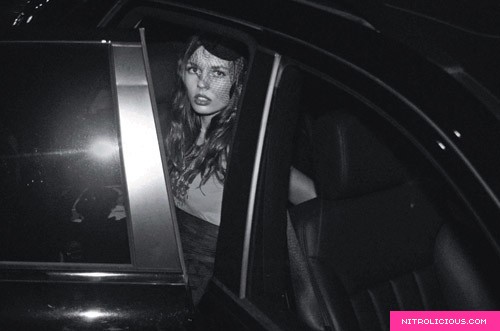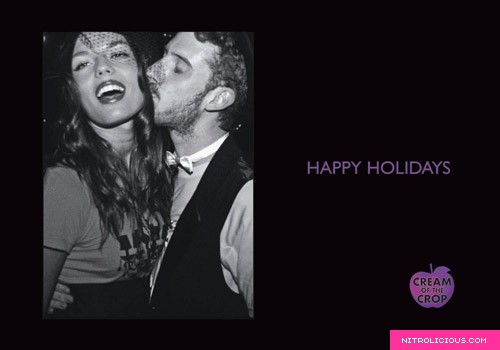 —-
Holidazed (Holiday 2008) – How do you spend the biggest holiday of the year? At Cream of the Crop they chill at home with their loving family, listening to old school hip hop, having a big feast under the chandelier and watching a Santa Claus movie with popcorn on the side! Their collaboration with NYC/Milano based No Kiddin' is inspired by both of brands' love for classic Americana and the influence movies have had on them. The candy cane logo design is inspired by the legendary Hip Hop record cover "Sugar Hill Gang".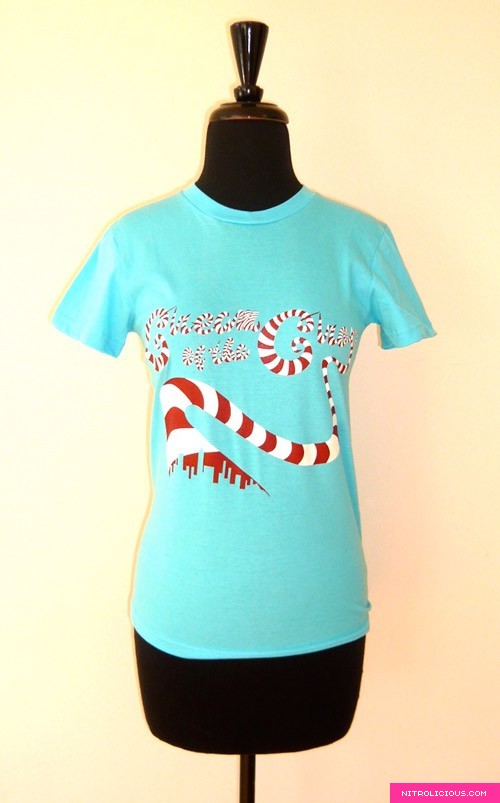 Cream Hill Gang (Scratch 'n Sniff: Mint)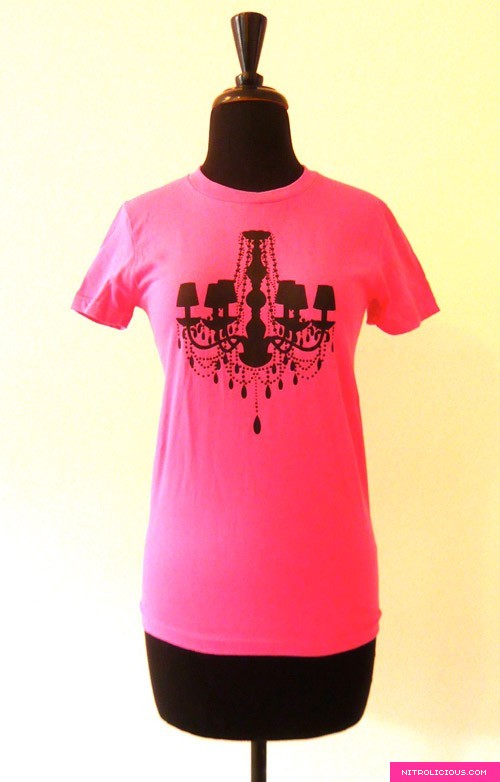 Light Me Up (Scratch 'n Sniff: Cinnamon)

Cream of the Crop x No Kiddin! (Scratch 'n Sniff: Caramel Popcorn)
—-
15 minutes (Spring 2009) – One of Cream's regulars trips is to MOMA sparked the inspiration for this series. Once upon a time, there was a man who controlled what's "cool" in downtown New York. His work on fame is the inspiration of this series. Each design is related to some kind of scent as well. Candle's Soup takes Warhol's iconic image and marries it with a popular scented candle. The famous Soap box installation comes to life in a soap scented Cream of the Crop tee. Finally, they take THE "it girl" of our times and place her in classic Warhol imagery, commenting on her iconic status Cream of the Crop style, perfume scent accompanied by the most recognizable bottle of Eau there is!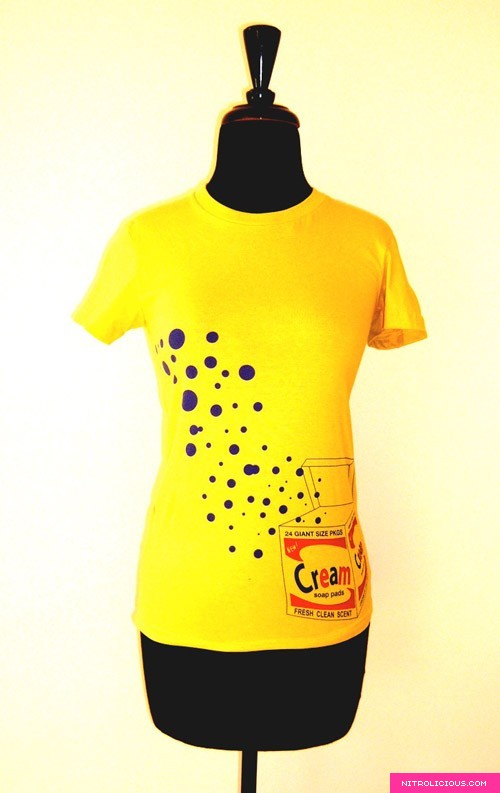 Cream Box (Scratch 'n Sniff: Soap)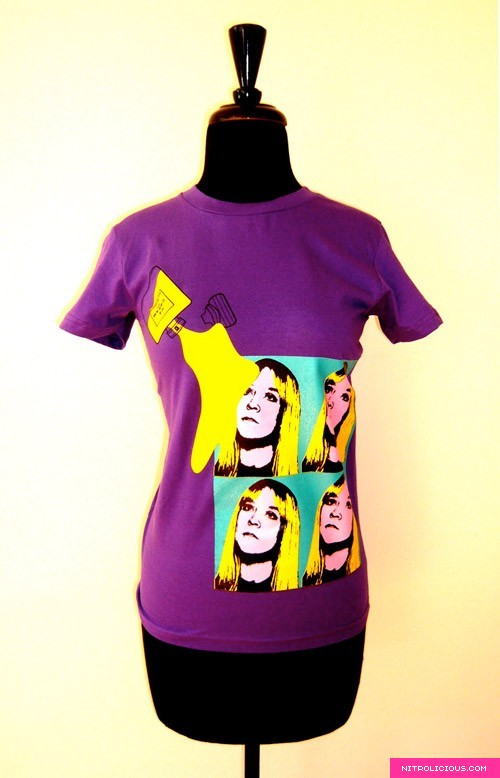 chloe sevigNY (Scratch 'n Sniff: Sunflower)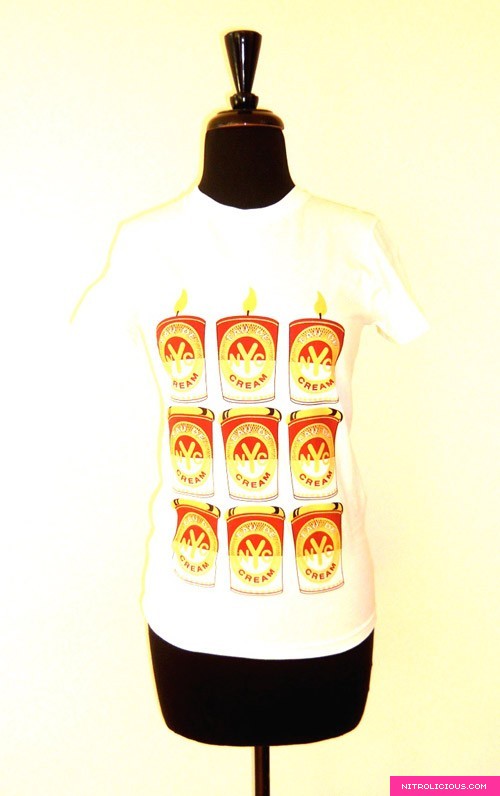 Candle's Soup (Scratch 'n Sniff: Vanilla)
—-
Cream (Spring 2009) – Open My Heart, Varsity, Whipped Cream logo. Cream's popular signature designs are continued in spring colors.

Open My Heart (Raspberry), Cream All Stars (Fresh Air) and Whip Cream (Vanilla)
Categories: streetwear
Tags: