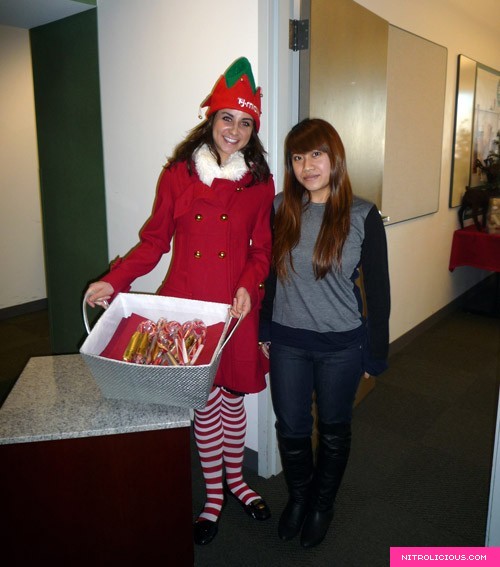 For the second day of my trip in Boston, I along with the other bloggers went to the TJX headquarters to learn more about the company. When I was first invited to this trip I was kinda skeptical since I've never shopped at TJ Maxx or Marshalls before. But at the end of the day I decided to just go and see what they had up their sleeves, I had nothing to lose. In my mind I always thought that TJ Maxx/Marshalls was discounted stuff from past seasons, irregular stuff and leftovers from other stores, kinda like an outlet type of store. I never like to dig for clothes, I have no patience for that- those were the main reasons why I never shopped at TJ Maxx or Marshalls. You can say I never gave the retailer a chance b/c I refuse to step foot into the stores, but this past two days made me change my mind…Why? Read on (slides after the jump) and you'll be just as surprised as me!
After the interactive session, we went on to the Splurge vs. Steal Fashion Show. That was pretty interesting and the clothes looked pretty damn similar but the prices were at least 1/2 off! Afterward, we went to check out their Holiday preview, which will be in stores soon- can't believe its going to be Christmas soon. Then the best part came, they took us to TJ Maxx and Marshalls stores for a shopping spree! I thought I'd never find anything b/c I hate digging but to my surprise I bought a few good things, it was definitely a treasure hunt and I felt super satisfied after I left the store! I bought Moschino, Catherine Malandrino and WALTER jackets in exceptional prices! Crazy!! Thank you TJX for everything! That concluded my trip at Boston, I was dead beat at the end of the day but it was totally worth it!
How do you feel about TJ Maxx/Marshalls? Tell us your story!
More pics after the jump…

Breakfast for the bloggers…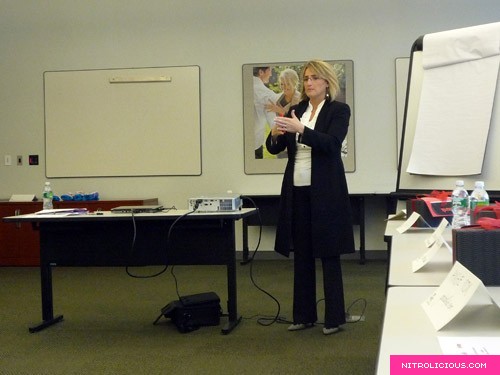 Karen Coppola, SR VP Marketing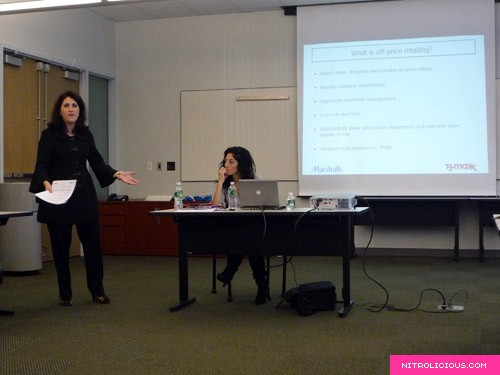 Laura McDowell, Manager of Media Relations, T.J. Maxx and Marshalls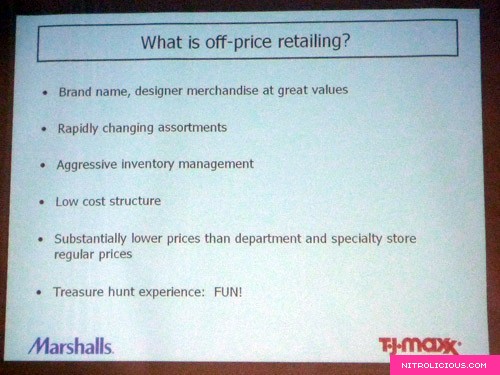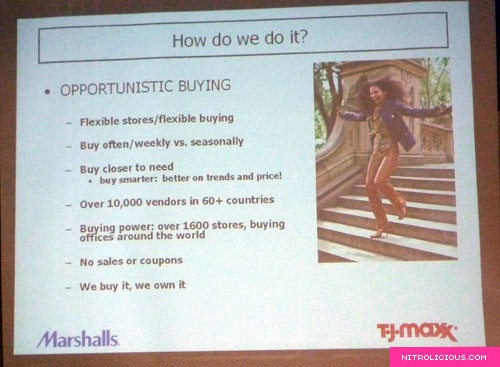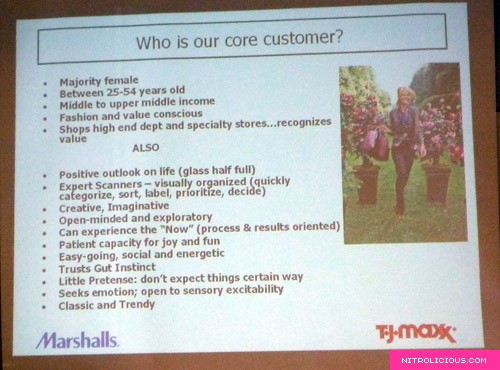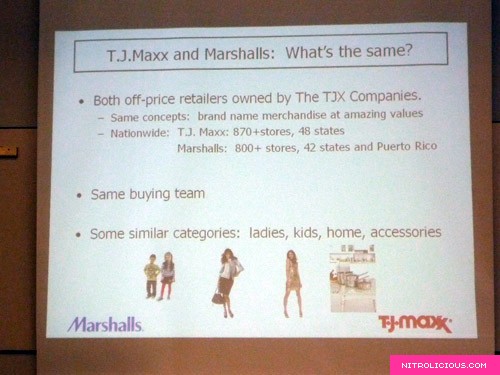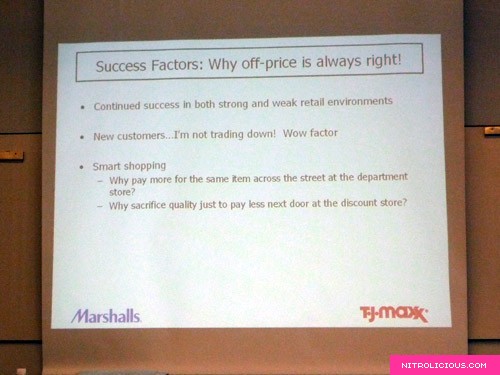 Michael MacMillan, President T.J. Maxx, Marshalls
More pics on the next page…
Categories: fashion outfits shopping travel
Tags: