Interview with Vashtie Kola of Violette
Interviewed by Tom Bradley
Photography courtesy of Vashie Kola
Produced by Wendy L.
*I APPRECIATE THE LUV FROM YOUR SITE, BUT PLEASE REFRAIN FROM COPYING THE ENTIRE INTERVIEW/IMAGES TO YOUR SITE/BLOG. A LINKBACK TO THE INTERVIEW IS GREATLY APPRECIATED IF YOU'RE USING MY INFO. THANKS.*
I met Vashtie back in the days when Nike iD was at 255 Elizabeth Street, she worked the front desk so we'd chit chat everytime I went in for an appointment or an event. Then we started bumping heads everywhere on the streets and at events, it's a small world really. After seeing each other a lot, we finally traded emails and became friends. She's a very smart and sweet girl whom I'm really glad to have met and got to know better, definitely a person that can teach me something new and interesting. You've first got a sneak peek at Vashtie's latest venture, Violette when I rocked out her promo tee back in April. She's been telling me about her clothing line forever and now it finally took off and it's looking very…Vashtie- a mix of a tomboy flair and high fashion sensibility. Also, check out her new blog!
Violette is inspired by uptown and downtown, hip hop and rock, feminine and masculine, casual and couture; Violette is a mix of opposite worlds that meshes fashion forward with street swagger. The line is available at colette (Paris), FRUITION (Las Vegas), Essense (Japan), DPMHI (London) and online at www.violettenewyork.com.
"Imagine if Louis Vuitton had a daughter living in the Lower East Side – she'd be rocking a luxury handbag and a fly pair of kicks. Her wardrobe would consist of rare designer items and delicate vintage pieces. With superb style that is effortless and uncontrived, she starts trends without thinking…" says Vashtie when describing the brand.
Read up on the interview to learn more about her after the jump…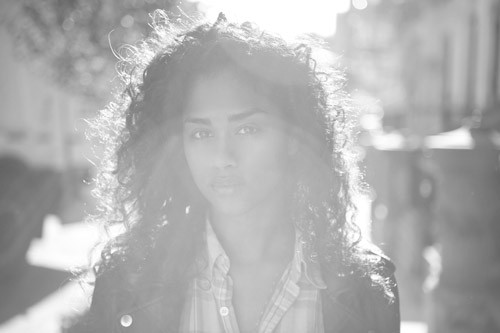 Tell us about yourself…
My name is Vashtie. I was born and bred in Albany New York, the youngest of 3. My parents are working class immigrants from Trinidad. I came to New York City to study film and make art. I went from Albany's downtown scene straight to New Yorks. I direct music videos, throw two of New Yorks hottest parties (1992 with OSCAR / OPEN with Q TIP), and I recently launched my own brand VIOLETTE.
Who would you most like to style in Violette?
Wow, that's hard. Maybe Mary-Kate.
What's the worst fashion faux pas?
Bedazzled t-shirts and hoodies.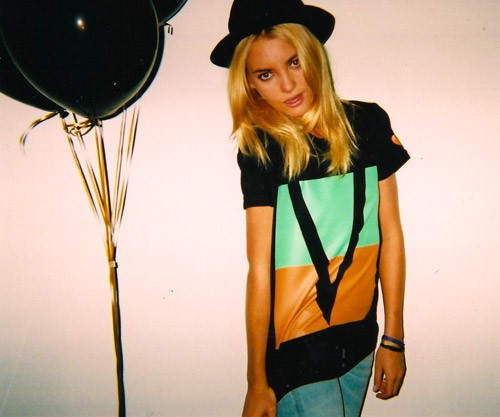 Discuss your upbringing and what your early influences were artistically/creatively…
I grew up in the hood of Albany. My brother and sister and I had to share a bedroom back in the day. We were PO'! ha. The only art I had in my life, at that time, were the thrift store paintings my mom had used to decorate our apartment with. Even then, I was mesmorized. I would stare at them for long periods of time. My mother had worked at my pre-school and would make drawings of big houses and animals for me. She wasn't an "artist", but I loved them. I thought I was the coolest kid getting notes passed to me in class from my mom.
My sister and brother played a huge role in my upbringing. They were 7-8 years older than me and in order for them to go out, they'd usually have to take their little sister. Typically, it was the movies and more than likely I was too young to be watching them. I was always visually fascinated and movies really inspired me. My brother and sister also exposed me to a range of music and cultures. My brother is gay and he would take me to all the gay clubs and taught me about house music. He would go to the city and tell me all about it…it seemed like a magical world.
Around the age of 12, I was getting into fashion/art magazines. Pre-internet, that was the best way to learn about the world without moving. They exposed me to music, cutlture, fashion. Details was great then, and all the skate magazines like Slap and Transworld. I absorbed as much as I could from those publications and it made me aware of the worlds outside of mine.
At the same time I was constantly watching movies and music videos. I loved movies like: The Good The Bad and The Ugly, Black Orpheus, Kalifornia, Rebel Without A Cause. They were all so different, but had sych an infectious creative effect on me.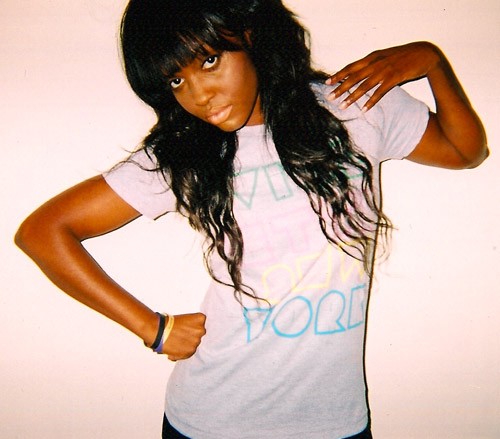 What was it you found in the films of Bertolucci, Fellini, Cunningham and Ritchie that incensed you to create using visual mediums?
Well, those directors influenced me later on in life. As a kid, it was really Directors (music video and film) like: Sergio Leone, Spielberg, Scorcese, Diane Martel, Kevin Kerslake, David Fincher, Hype, Chris Cunningham and Mark Romanek. I was always interested in creating through visual mediums, but around the age of 11 or 12 I decided that it would be film. Film seemed to reach a larger audience.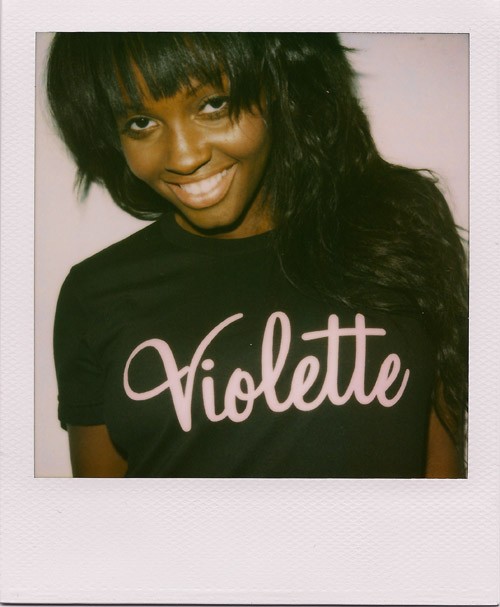 What do you attribute your appreciation for art and fashion to?
I can't really pinpoint one thing since it's always been there. I've been making art since I could remember, winning art contests in middle school and drawing on my sheets. I started making clothes when I was in junior high when I learned how to sew by hand and with the machine. I couldn't afford "nice clothes" or name brand sneakers. When you're poor you have less options, you're forced to be creative. I think that may have helped me.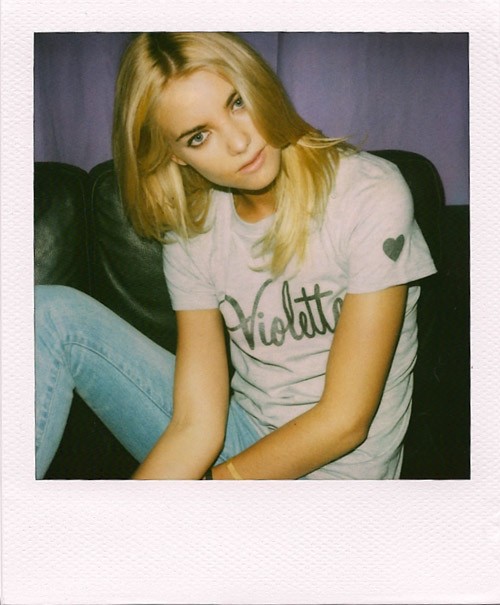 You've said that your clothing brand, Violette, was conceived out of a need to represent yourself. Where does this DIY attitude come from and how did you go about developing it?
I think it has a lot to do with when I was a kid. In 7th and 8th grade I had decided to do my own thing and wear what I wanted – which sounds simpler than it was. I grew up in a predominately black neighborhood where you had to be wearing Timbalands and a Starter jacket to be cool. I wore all that and was into it, but wanted to do other things. I started skating, listening to Nirvana and wearing Converse and suddenly, I was an outcast. Everyone was asking me, "why you want to be white" and "why you so weird". It was like – I couldn't like Green Day and still like Biggie, I couldn't wear my Starter jacket and a chain wallet…it made no sense to me. The girls were so mean, it was a very difficult time. It was at that point that I decided NEVER to follow the crowd in order for acceptance.
I've wanted to start a brand since 2000, but took my time with it. I started screening tees and sewing clothes then, but wanted to get the direction of the brand together. I didn't want to create without an aim. I was also doing so many things that I couldn't focus on it. After leaving Def Jam, it forced me to work on my projects full force. Since I was still wearing boy brands everyday, I decided to get the line out there.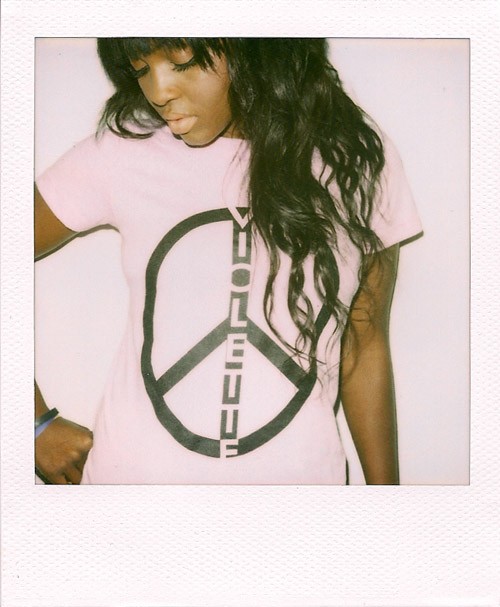 It is a very bold statement to proclaim one's self to be an artist. In saying so you express something about the work you've produced and that which is to come. When did you begin to feel this degree of confidence in yourself as an artist?
-I used to think it was bold to say that I was an artist, so I would never mention it. That's just how I am, I don't like to talk about myself or the things I do – unless I'm asked. I started to say I was an artist because most people who didn't know anything about me had no idea I was an artist…that I draw and paint and studied film/cinematography. There are a lot of directors who aren't artists and there is a major distinction.
My Departure from Def Jam also helped me own my artist title. I was given an executive position as Director of Creative Services and had a great paycheck, but I was unhappy for a few reasons. I had to make a choice; be unhappy with a paycheck or be happy with no guarantee of money. I chose a road that had no promises of success, but the chance to be happy in creating what I wanted.
I looked back on my life and saw a girl who loved to make art and who had been making things since she was little. I turned my back on a great job to pursue my dreams. I earned my title…
Describe your creative process?
With designing it starts with something. It can be a vintage tie or a news heading or a lyric to a song. I may want to respond to it or mimic the feeling. I go straight to my computer and start to design.
With music videos, it's different. I get a song and write a treatment for it. I take into account: the artist, what they look like to decide on angles, how they see themselves and how their audience will want to see them. I think about the most appealing way to "sell" them and try to think of a creative edge.
Do you alter your artistic approach when working in different mediums?
In general, yes. I have to. Regardless, it always involves my computer.
How will Violette define the person wearing it? (What cues will it send out to the people around the wearer?)
It will tell others that they are interested in the world and that they are not defined by archaic molds…that they are not defined by where they are from or what the look like. It will change perceptions and confuse people who think that people fit into boxes.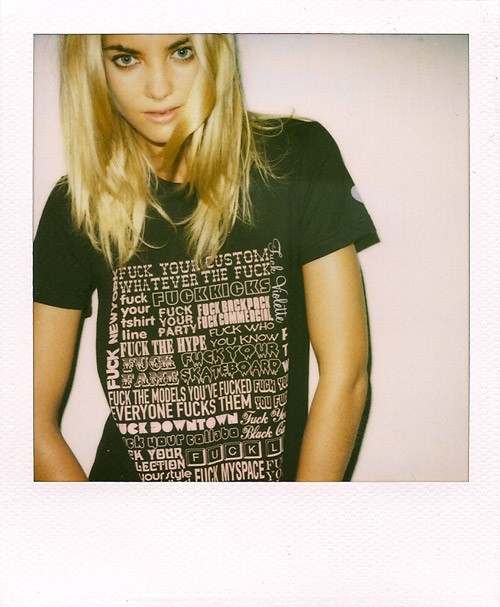 How have you balanced the desire to make good art and the need to make money?
It's a hard balance, but it's an important one. I used to write for other Music Video Directors. One (who will remain nameless) asked me to write a treatment for the Ying Yang Twins where they would be in a Soul Train line eating Fried Chicken. In my opinion, I thought that was absurd and I told him that. In doing so I risked a much-needed check, but I wasn't going to write on something that kept a wack stereotype going.
In making commercial art, you'll most likely always have to compromise in an area or two – especially working with a record label. I've had to bend my vision here or there – but there are some things I won't do for a check.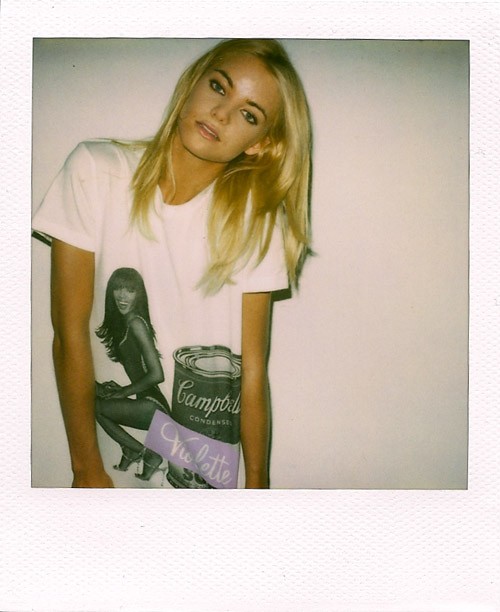 Beyond your professional network and ability as a stylist, what do you bring to the table as a designer?
I bring a range of knowledge of all things. Everything inspires me and I don't focus on one area. I also feel like I am "every girl" and I think a lot of girls will feel included in a brand like VIOLETTE.
With your inspirations coming from the highest echelon of the creative world, is it too daunting to say you aspire to join your role models in their accomplishments?
Daunting? No. I think anything is possible. I have no expectations…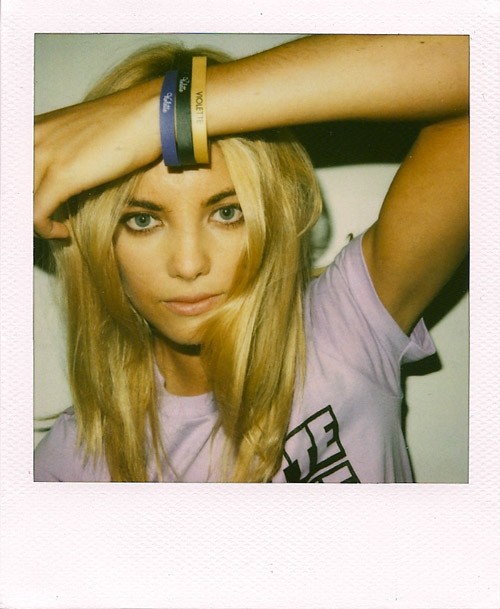 Have you imagined the creation of a Violette boutique?
Absolutely. It's something I've been thinking a lot about and it would so fly.
With your talents being so varied, is there ever a feeling of not knowing where or how to focus them?
Sometimes. When I'm moved about a subject or an idea, it's a challenge to find the right outlet for it. Whether or not I'd like to film, design or paint my response. Also, it's hard in general to be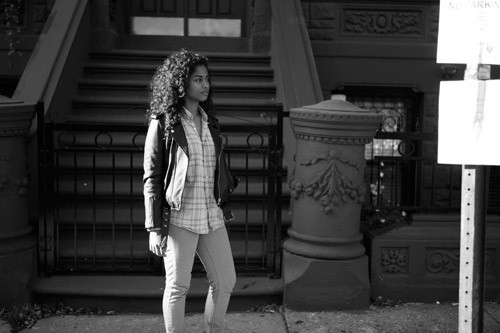 Discuss what you'd like to happen over the next year for yourself and your brand…
I'd really like to just keep creating the roots of Violette. I like and respect brands that are strong and have a major sense of who they are. It's why I took so long in the creation of my brand, I wanted it to be JUST right. As for myself, I would just like to continue creating. It makes me happy.
Categories: features/interviews streetwear
Tags: