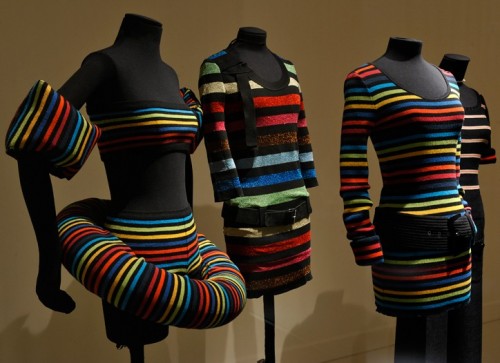 Sonia Rykiel's exhibition at Les Arts Décoratifs in Paris will be open Wednesday through April 19, 2009 celebrating her 40 years in fashion featuring some 200 outfits. "The exhibit is organized by theme and not chronologically because many of Rykiel's leitmotifs — lace, stripes, rhinestones, black, etc. — have remained constant throughout her career, said Saillard. Visitors enter the show via a black rotunda where Rykiel's recorded voice reads some of her pronouncements on style. From there, display cases are dedicated to knitwear, printed dresses, velour jogging suits, marabou coats and slouchy pantsuits — all Rykiel signatures. Each window juxtaposes a piece from early in her career with a more recent one elaborating on the same theme. The second half of the exhibit upstairs includes several windows devoted to large-scale pictures of Rykiel-wearing models by photographer Dominique Issermann." via WWD
Definitely worthwhile to check out Sonia Rykiel's exhibition if you're in Paris, I wish there was one in NYC!
More pics after the jump..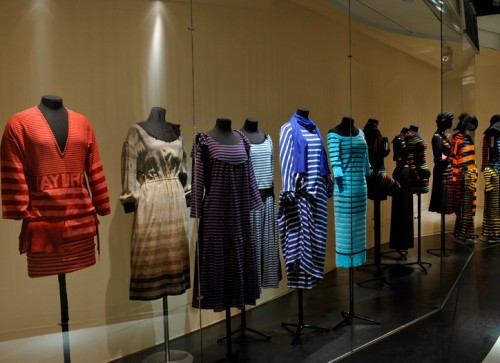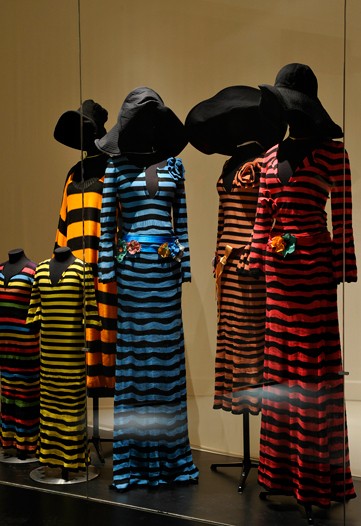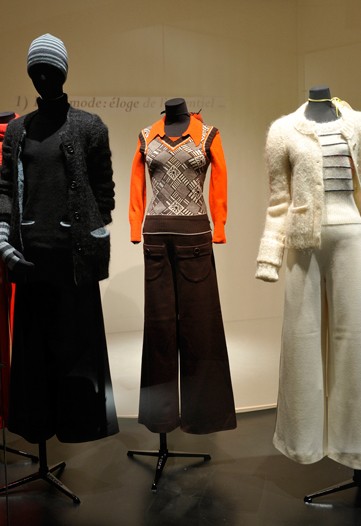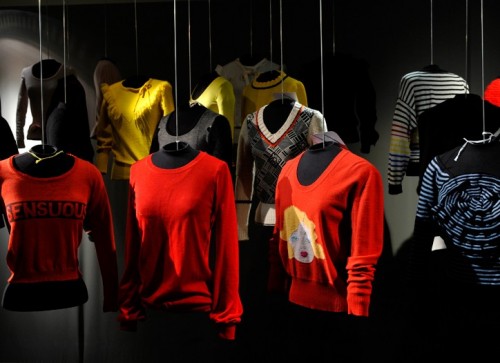 Categories: art/design fashion
Tags: