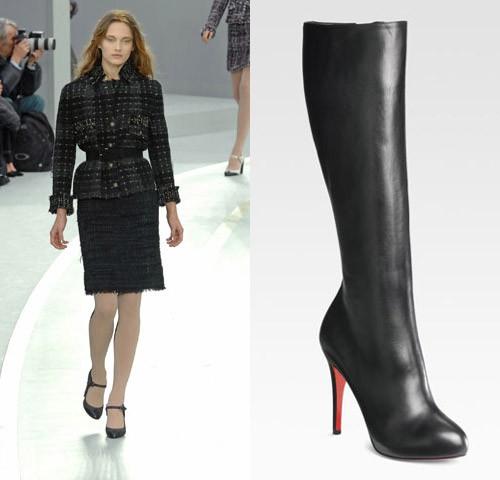 Chanel Fall 2008 RTW / Christian Louboutin Boots
The WSJ has put up an interesting story today, "luxury-goods makers are cutting prices on designer apparel, shoes and handbags in the US market. The cuts range from 8% to 10% on most products sold in the US." Never have I thought that Chanel, Versace, Christian Louboutin and Chloé would slash their prices because all I hear is prices are increasing at least once a year despite of how poorly our economy is. This is great news, any little bit counts when bags are souring to $3000 a piece and shoes are over $800 a pair.
The move to cut prices began with Chanel last month. The French fashion house, known for tweed suits that can cost $8,000, decided to trim its prices by 7% to 10% on most items that are hitting U.S. stores now. "The dollar's recent strength has allowed us to pass on greater value to our customers," says John Galantic, the company's U.S. president.
Categories: fashion handbags shoes
Tags: