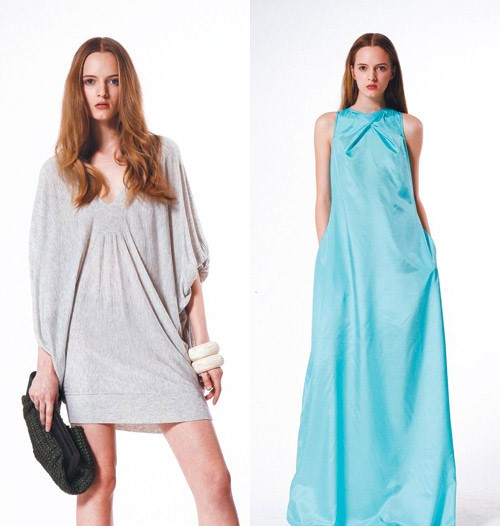 Photography: Robert Mitra
Back in January Banana Republic has appointed Simon Kneen, the former executive vice president of Retail Brand Alliance, Brooks Brothers' parent, as design and creative director of Banana Republic to give the retail company a new look. It's about time BR updated their look a bit, it has been the same forever- I haven't walked into that store for…I can't even remember how many years. I'm glad they see the need to change their look into a more modern and younger look just like Old Navy did.
Kreen's Spring/Summer '09 collection for Banana Republic is his first fully designed collection and it features "light khaki, slate gray, ivory and white. Flashes of color were inspired by California hues, specifically David Hockney's chlorinated blue; Wayne Thiebaud's paintings of cupcakes, pies and candy in sweet pastel shades, and Elizabeth Peyton's work with flashes of jewel-like colors. He was influenced by architecture and origami for the cuts of sweaters and details such as the tucking around the waist of a short white zippered jacket and a short gray jacket with tucks on the collar." I quite like the tan dress (pictured), hopefully the prices are not too outrageous.
This summer they're also launching Heritage for women, a collection of "supermodern" and "sexy weekend pieces" that reference signature Banana styles. They're really going full force, hopefully prices are going to be decent as well since the economy is not at its greatest. via WWD
One more pic after the jump…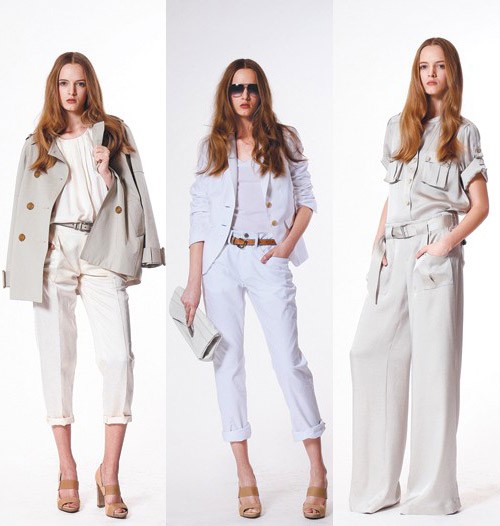 Categories: fashion
Tags: