"Rest in Peace, Yves Saint Laurent" Tee
I've first introduced the scent-based clothing brand called spiff when they launched their first collection back in July and with their second season in the game they've grown so much since. For their Fall/Winter '08 collection their range grew from just t-shirts to hoodies, hoodie dresses and 3/4 sleeve raglan shirts. The products are natural scent based with scents like suntan lotion, jelly bean, rose, gardenia, soap and fruit punch.
There are a few themes to this new collection, the Halloween line called "House of spiff" with a jelly bean scent consisting of tees, hoodies and 3/4 sleeve raglan shirts. A t-shirt which pays homage to the late fashion mogul, Yves Saint Laurent, who passed away on June 1, 2008- they chose rose as the scent. The "Girls Be Ambitious" t-shirt range consists of the spiff school girl that is "preppy", "cool" and/or "sporty" with a soap scent. Last but not least is the "Lady spiff" range with a gardenia scent featuring the "dancing queen", "on time woman" and "lady go". If you loved the "Allure" and "Here 4 U" tees from last season, they've remade them in different colorways and with a fruit punch scent. KAWAII! The Fall/Winter '08 collection releases starting mid-October, look out for them at Charlotte Ronson (NYC), Union (NYC), Modish (Brooklyn), Revive (Michighan), Swagger (Tokyo, Japan), Grandism (Switzerland).
More pics after the jump…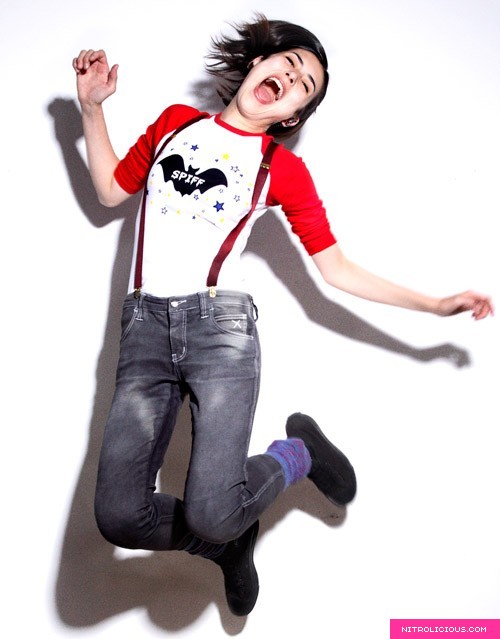 "Bat" 3/4 Sleeve Raglan Shirt ~ Glow in the dark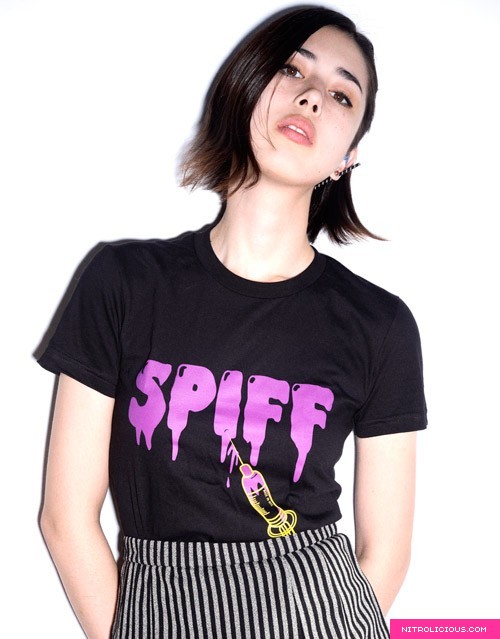 "Bloody Spiff" Tee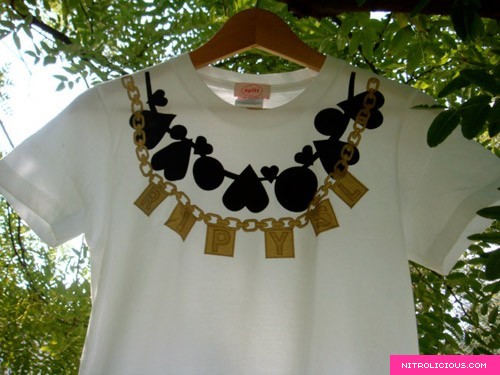 "Rest in Peace, Yves Saint Laurent" Tee

"Rest in Peace, Yves Saint Laurent" Tee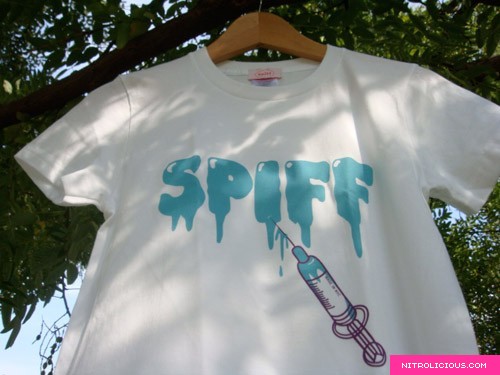 "Bloody Spiff" Tee

"Bloody Spiff" Tee

"Bat" 3/4 Sleeve Raglan Shirt ~ Glow in the dark

"Bat" 3/4 Sleeve Raglan Shirt ~ Glow in the dark

"Allure" Tee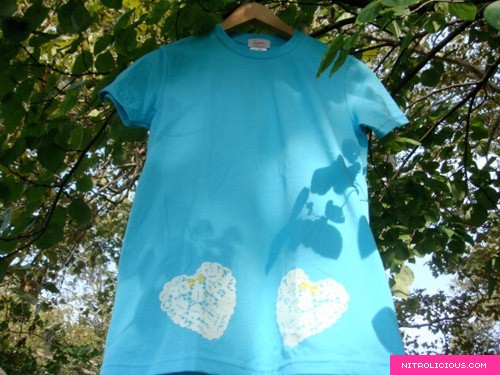 "Allure" Tee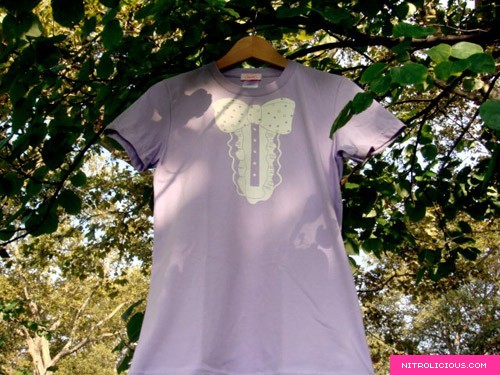 "Here 4 U" Tee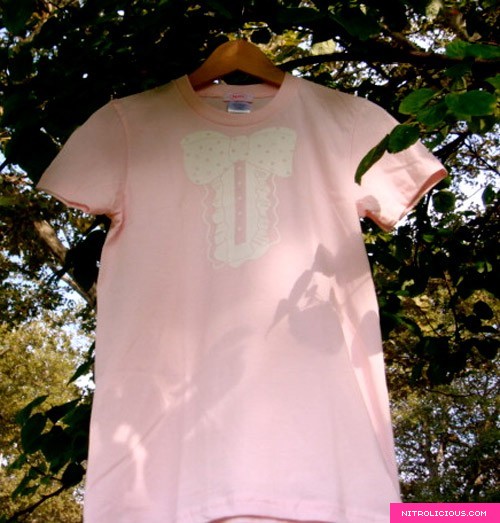 "Here 4 U" Tee
Categories: streetwear
Tags: