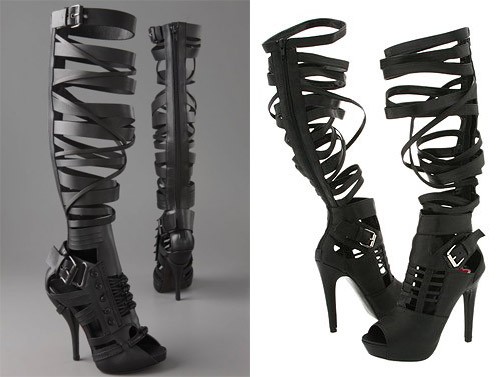 Reader Jessie just sent this over, the super fierce Givenchy Up the Leg Gladiator Sandal as seen on Mary-Kate Olsen has been replicated! The Promiscuous Tempt seems to be a pretty good copy of the original sexy sandal with crisscross shaft straps but the copy is lacking a few details including the knotted vamp. The Givenchy pair costs $1775 and is already almost sold out- if you're a size 37 cop it quick. The Promiscuous pair costs about 1/10 of the price at $139 and is available in black leather, black patent, red patent and brown. Would you splurge or steal? Do you love them? I love these gladiator sandals to death but at almost $1800 it's quite a heartache…if I was a rich gurl…sigh!
> Shopbop.com: Givenchy Up the Leg Gladiator Sandal [$1775]
> Zappos.com: Promiscuous Tempt Gladiator Sandal [$139]
Peep MK in the Givenchy pair after the jump…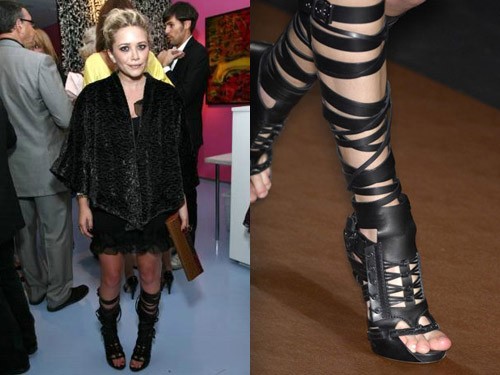 Mary-Kate looking so hot in the Givenchy sandals!!
> Shopbop.com: Givenchy Up the Leg Gladiator Sandal [$1775]
Tags: