Went to the T-Mobile HTC G1 x Google Android launch event early this morning and got to test out the phone first hand. It is the world's first Android-powered mobile phone in partnership with Google exclusively to T-Mobile customers soon. The T-Mobile G1 features a touch screen component in addition to a QWERTY keyboard (something I'm attached to) with popular Google applications like Google Maps Street View, Gmail, Youtube and my favorite Savy Shopper (watch video), all running on Google's new mobile OS, Android. The G1 is a dual-band HSDPA (1700/2100) and quad-band GSM device and will launch on October 22, 2008 for $179.99 for T-Mobile customers. Big-ups to JACKSON (T-Mobile) for everything!!!!
I'm really curious about this phone, I think there's a lot of potential- definitely a phone I would like to play with for a bit. Your thoughts?
Pictures from the launch event after the jump…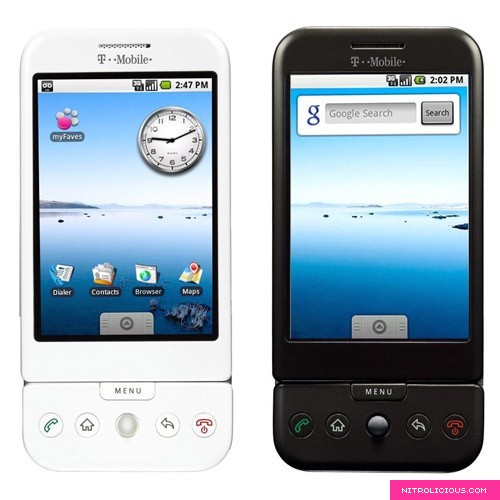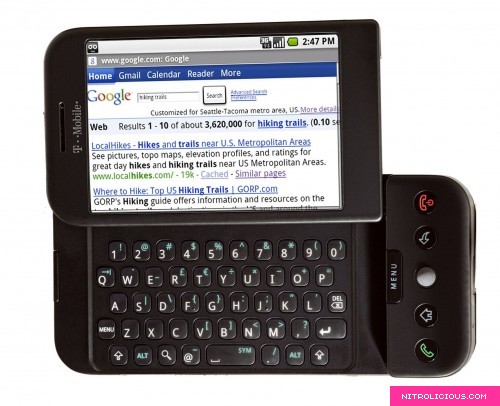 —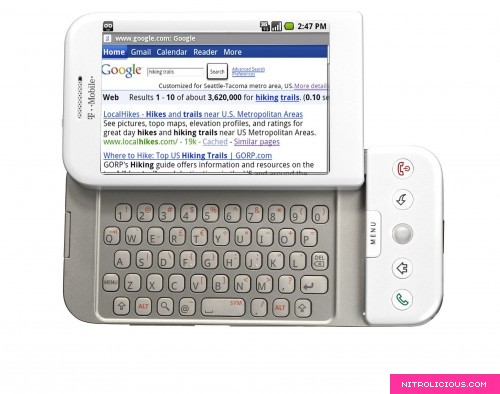 —
Pictures from the event…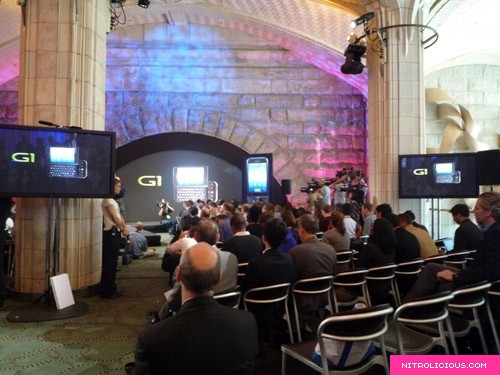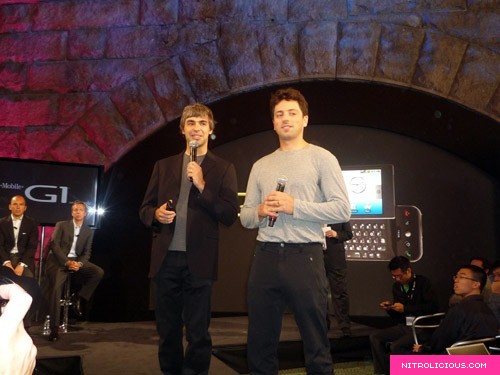 Google Founders, Sergey Brin and Larry Page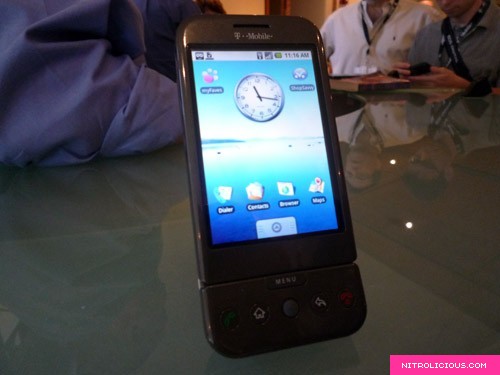 Minya (Miss Info) and Me playin' with the G1!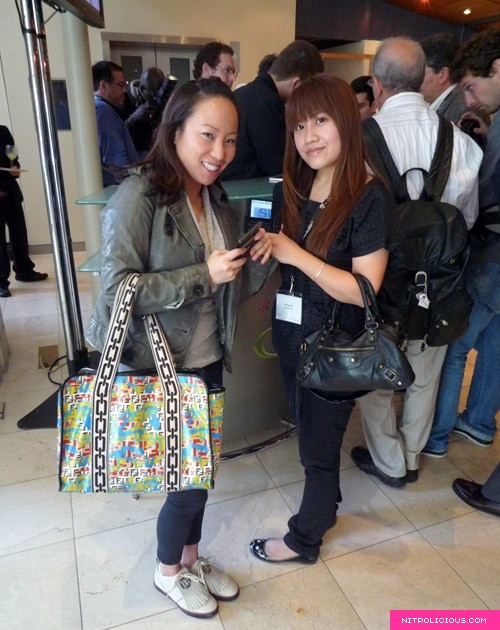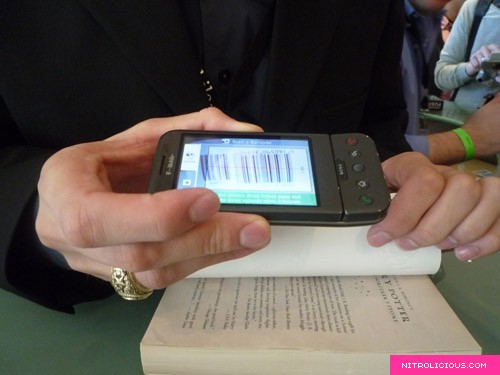 Savy Shopper application, scanning the barcode…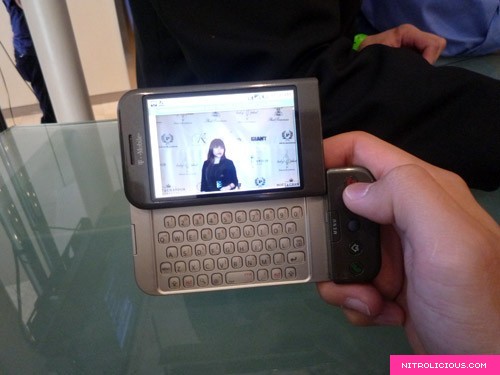 G1 whorin' haha…it was fast pulling up my site!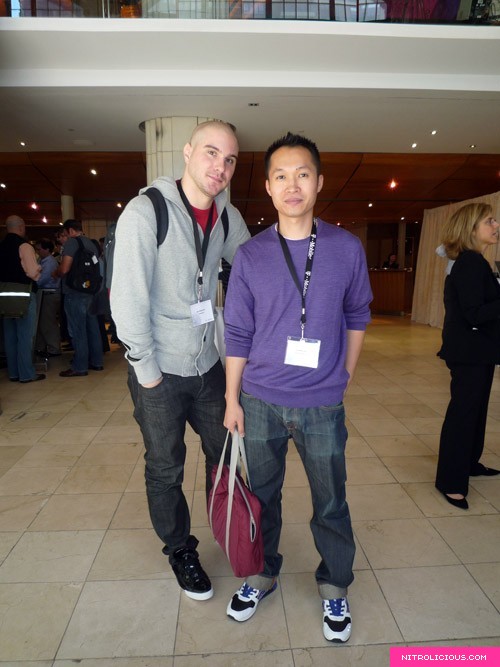 Jan (LTD) and YM (Freshness)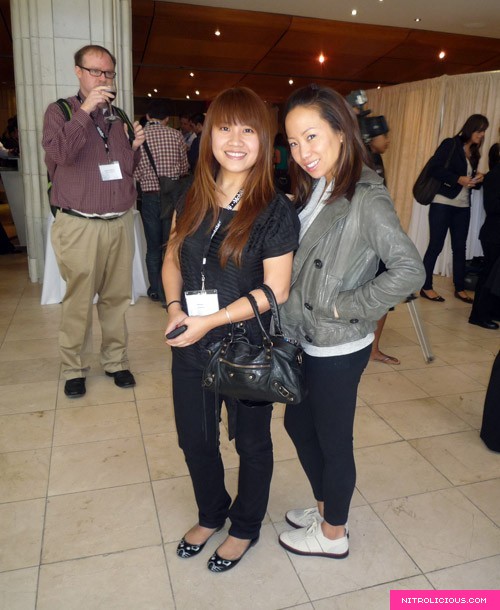 Me and Minya…again haha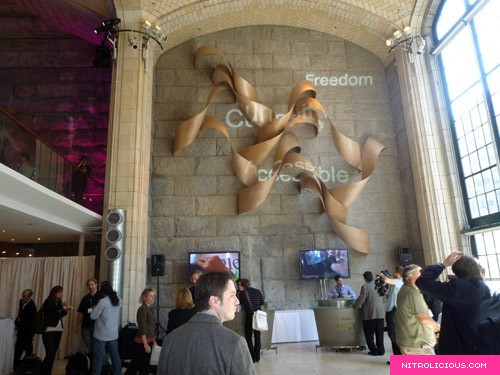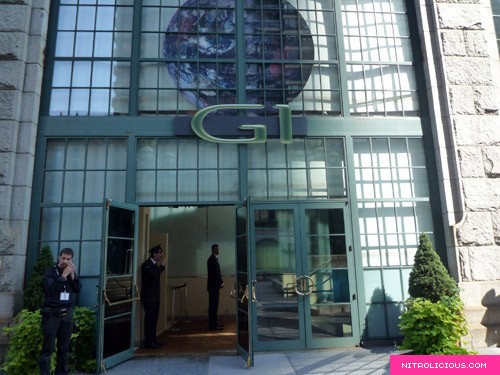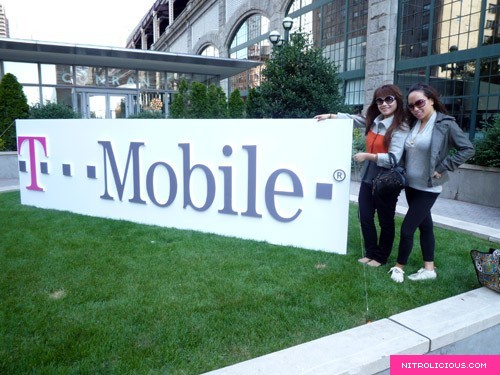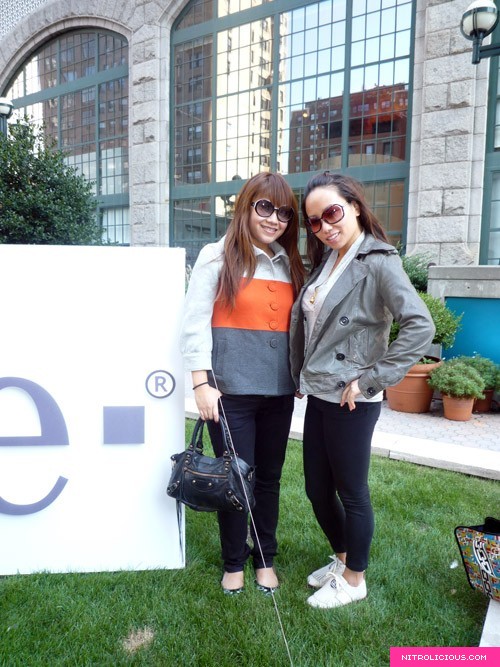 Categories: entertainment/events gadgets outfits
Tags: