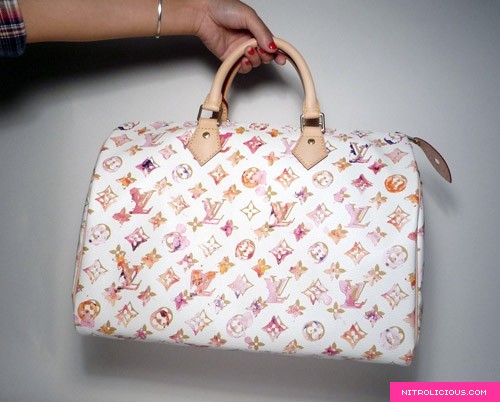 After inserting the Speedy Base
I'm a Louis Vuitton Speedy lover, I have a total of six Speedy bags, the Monogram Canvas Speedy 25 and 30, Perforated Speedy 30, Damier Azur 30, Richard Prince Watercolor Speedy 35 and Murakami Monogramouflage Speedy 35. The one thing that I wished Louis Vuitton would improve over the years was adding a base to the Speedy bags, the bag sags down whenever you put your belongings in and looks extremely out of shape and ugly especially when it gets heavy. I used to go the ghetto way and cut up cardboards and use it as a base but now that I've found Speedy Shaper I can trash those ugly cardboards. The Speedy Base are made of soft leather like material sewn around a hard board, the quality is excellent and the stitching is done correctly- definitely worth every penny for it. No more sagging and the bag is in great shape, I love it! Big thanks to Jenny @ Speedy Shaper for the Speedy Bases!
More pics after the jump…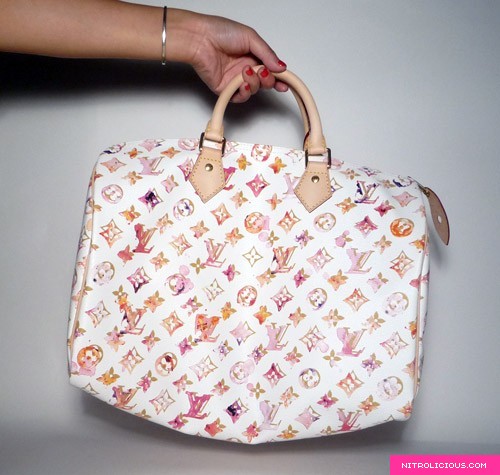 Before inserting the Speedy Base…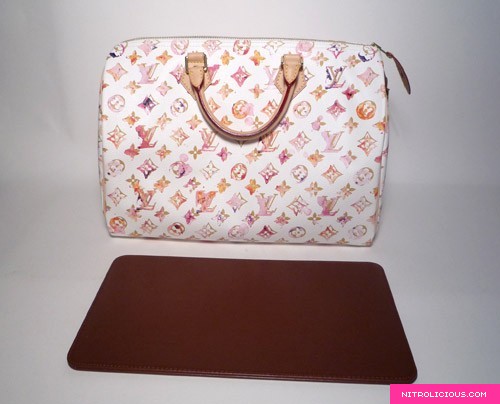 Speedy Base 35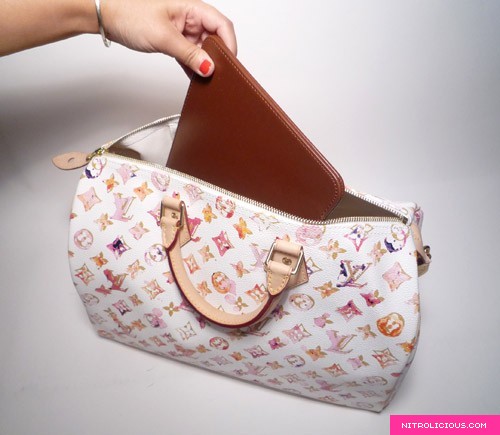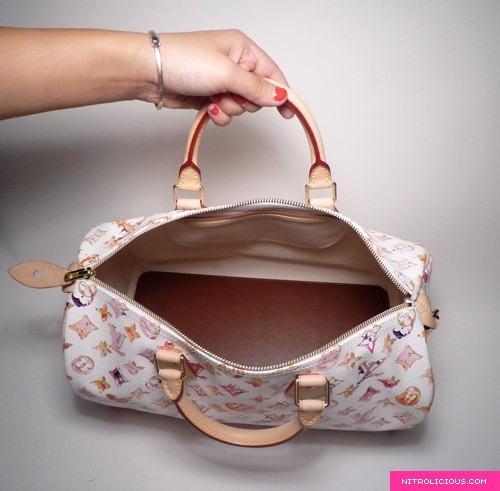 The base fits perfectly!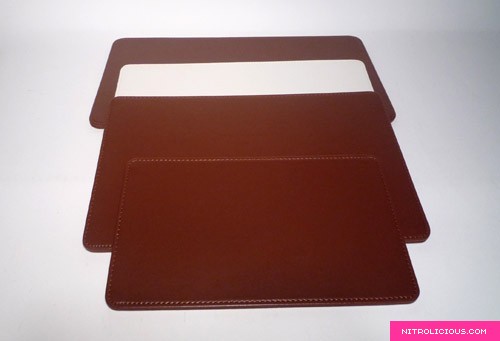 Speedy Bases 35, 30 (for my Damier Azur), 30 and 25
Categories: handbags jewelry/accessories shopping
Tags: