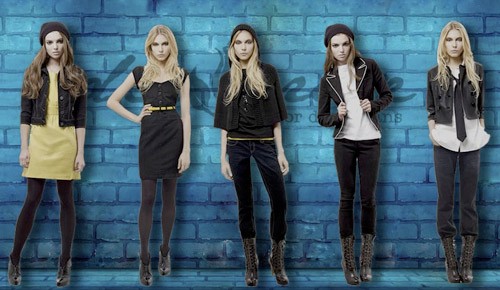 While we await the official release date of Edie Rose for DKNY Jeans by Rachel Bilson which was said to be this month (not sure of exact date), DKNY launched a mini site showcasing the clothes. The 15-piece collection consists of a sportswear mix of button-down tops, sweaters, jackets, T-shirts, dresses and two jeans styles — a straight leg and a skinny leg, both available in a dark wash. The line is made up of mostly a simple black-and-white palette, with the occasional yellow as a pop color. The collection will be sold at Macy's, Dillards and Bon-Ton.
The collection was inspired by Rachel's dream closet, the line consists of updated, sleek essentials that are easy to mix and match in order to create a variety of looks- from the perfect tuxedo jacket, to the coolest shift dress to a favorite pair of jeans. Yellow is the one big color in the collection, taken from Rachel's favorite scarf.
The collection is pretty dope, I like a few things from the line- the cotton blended hooded poncho, tuxedo jacket and faux leather biker jacket. I'm anticipating the release of the line, can't wait! Your thoughts?
edit:
The collection is now available, shop online!
More pics after the jump…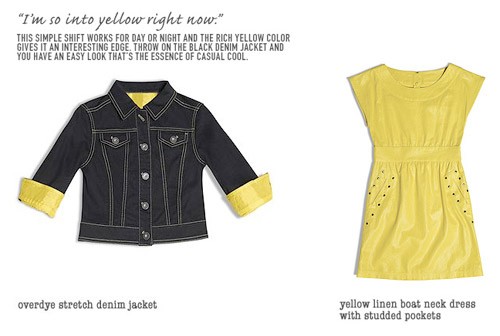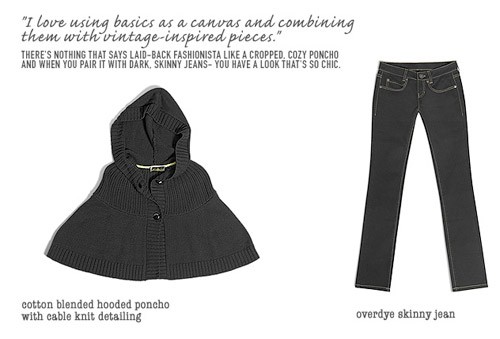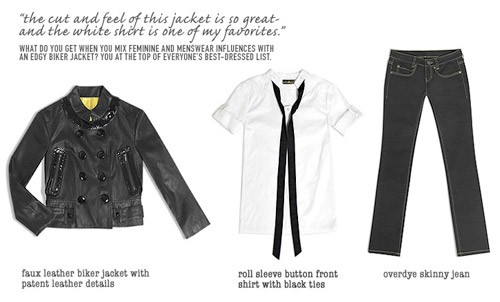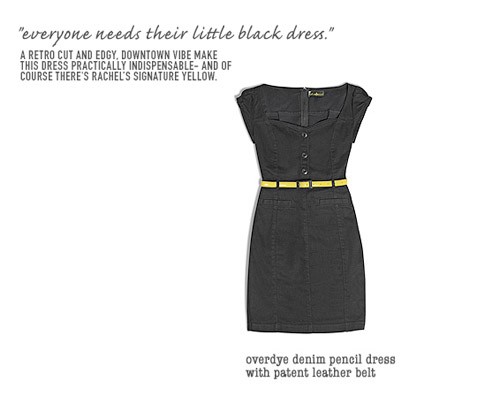 Categories: celebrities fashion
Tags: