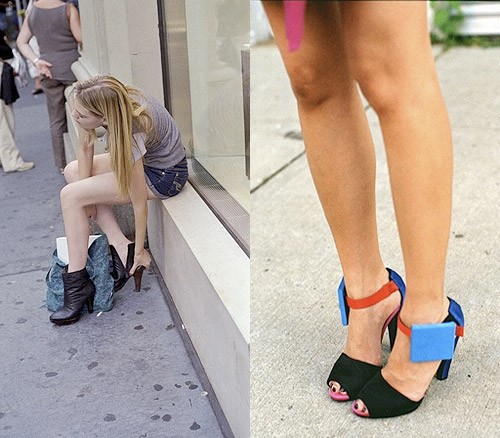 If there was one common thing that most of the women did at New York Fashion Week, it was what New York Times photographer Bill Cunningham captured- the changing of the sky high shoes before and after a fashion show. That was definitely one thing I was doing, I couldn't bear walking up the stairs and walking too long in heels- I'd always stash away my flip flops when I get into the Bryant Park Tent. And I've seen a ton of women doing the same thing, quite funny I have to say- but hey anything to make your feet feel better.
"Without a shadow of a doubt, the handbag is less important and the shoe and the long stretch of leg has arrived in New York like a tornado force. The women are all in these spidery strapped shoes, usually black, very high heels. All over the city you'll seem them changing their shoes into comfy flats and putting the high heels away." – Bill Cunningham
Check out the feature here.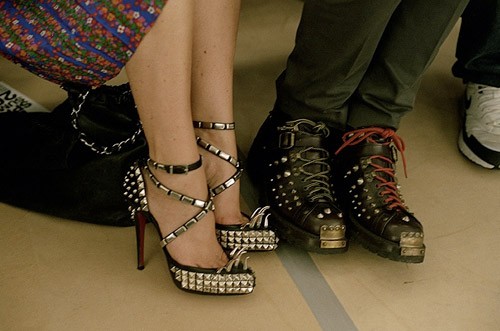 Remember these FIERCE Christian Louboutin for Rodarte shoes? HOTNESS!!!
Categories: fashion week new york fashion week shoes
Tags: