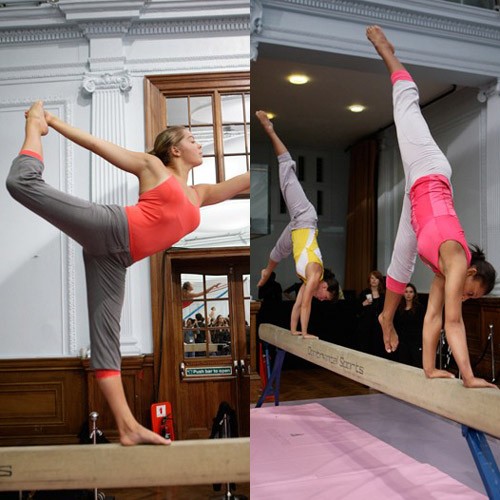 Photography: Giovanni Giannoni / WWD
I still haven't been able to catch up on all the runway shows from New York Fashion Week and we're now at day 2 of London Fashion Week- so I'll be skipping around. This morning in London the adidas by Stella McCartney Spring/Summer 2009 Collection unveiled with a presentation at "Stella's Gym". Now entering it's ninth season, the adidas by Stella McCartney Collection continues to be the leader in chic style meets performance gear- definitely my choice of workout gear if I worked out (haha)! Since I don't really workout, I opt to rock the gear for everyday wear like most people, it's too pretty to sweat in them! The brand also introduced the new adidas by Stella McCartney personal trainer, Tracy Anderson, a personal trainer to celebs like Gwyneth Paltrow, Madonna and Stella herself!
"This collection tries to provide for all the needs of a modern woman. Style meets performance is crucial for women today, and I've tried to address this in my most recent collection. Remembering you're alive is key, health is wealth!" says Stella McCartney.
The new Spring/Summer 2009 range continues to re-define and challenge traditional sport silhouettes with the new collection featuring sheer, lightweight performance fabrics and constructed design features taking inspiration from Atlantic sailing adventures in the new Gym Studio range and ornate English Edwardian petticoats and nightwear in the prints and cuts of the Tennis line. This season, the best-selling Running range mixes energetic and bold block colors with sheer, futuristic lightweight fabrics with drawstring detail to create gathering and volume for stylish, sophisticated silhouettes. Alongside this season's latest Gym Studio, Tennis and Running collections, the range continues to offer the categories Golf, Gym Yoga, Gym Dance, Swim and Cover Ups.
Stella never fails to be on top of the game when it comes to "style meets performance", the new collection is the perfect marriage of ultra-feminine looks x sporty chick. Does it make you want to workout? Come February 2009, the collection will hit Harrods, Holt Renfrew, Nordstrom, as well as adidas Sport Performance stores. You can also check out the video from the event here.
More pics after the jump…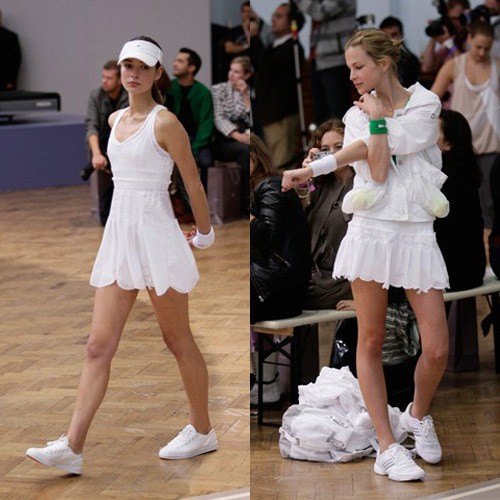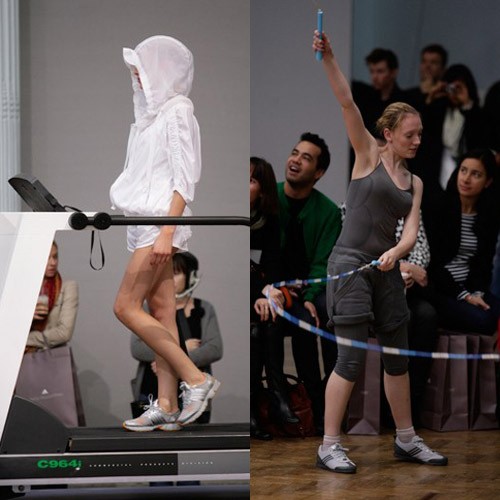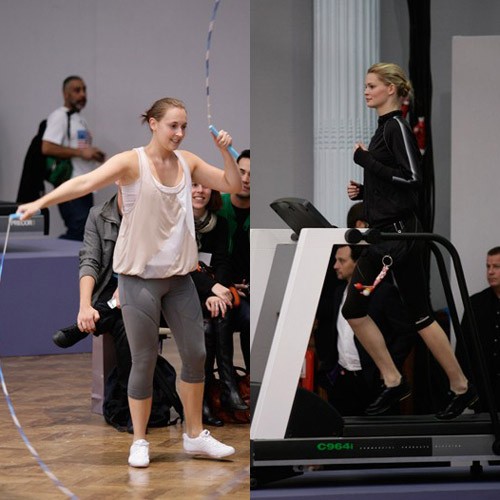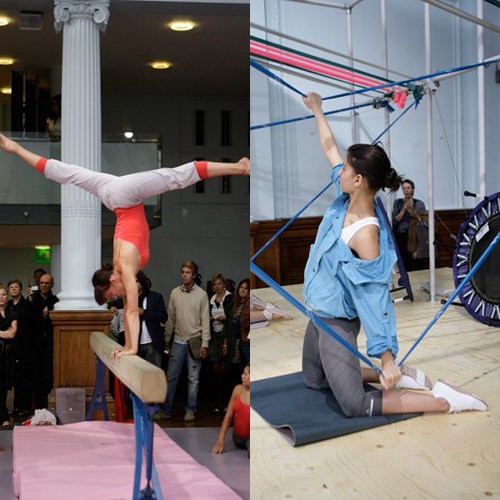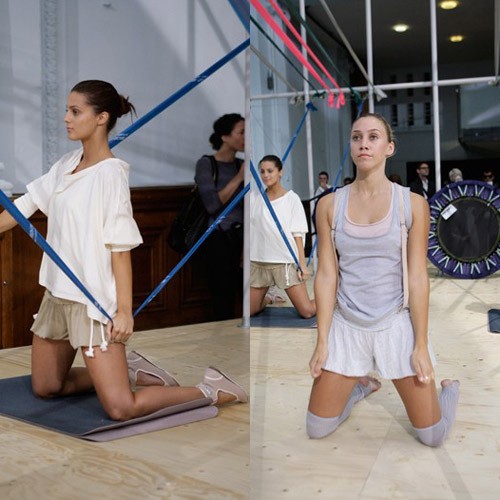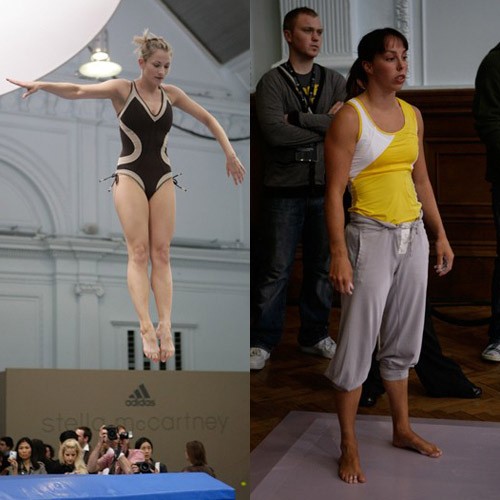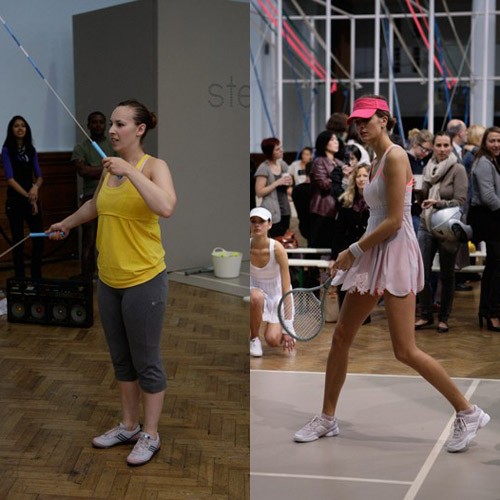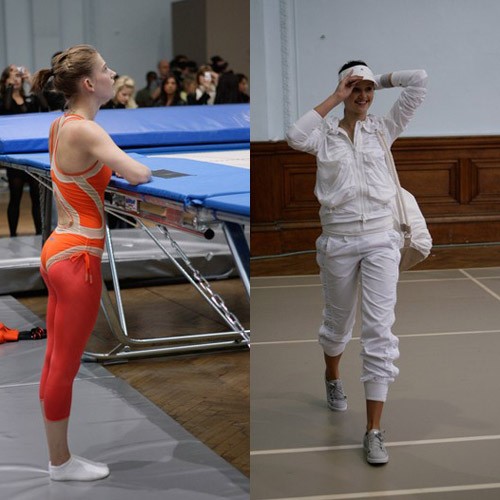 Categories: fashion fashion week london fashion week
Tags: