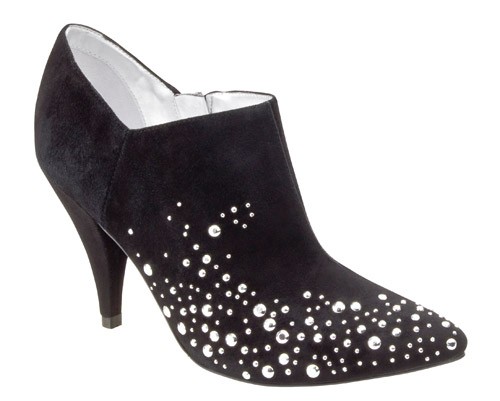 "Glam" Boots in Black/Silver $39.99 Target.com only – Available for October – December Issues
Photography: Target
You've first seen the Divya Suede Crystal Pump in three colorways of the Sigerson Morrison for Target collaboration a couple of weeks back, now here is the full collection preview. I've seen a couple pairs when I hit up the Target Bullseye Bodega last week, but wasn't too impressed- didn't see a lot of styles since they were pretty much sold out. If you didn't get a chance to cop a pair at the Bodegas, the Sigerson Morrison for Target collection will be available at Target stores nationwide and at Target.com October 12 through December 26, 2008.
The collection includes booties, pumps and flats available in black, cobalt blue, silver, metallic shades of purple and aqua in rich textures, including suedes and patents- with detailing of studs and jewels. The shoes can be worn day or night and ranges in price from $29.99 to $39.99. Their high-end collection can range in price from $350 to $595.
At first look, I wasn't feelin' the collection but after previewing the full collection- the booties are not half bad. I quite like the studded pair. Your thoughts?
More pics after the jump…

"Glam" Suede Stud Booties in Black/Blue $39.99 – Available for November – December Issues

"Lustra" Patent Pumps in Black/Silver $34.99 – Available for October – December Issues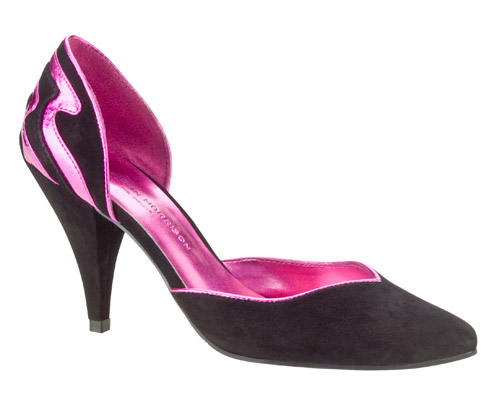 "Lustra" Suede Pumps in Black/Pink $34.99 – Available for October – November Issues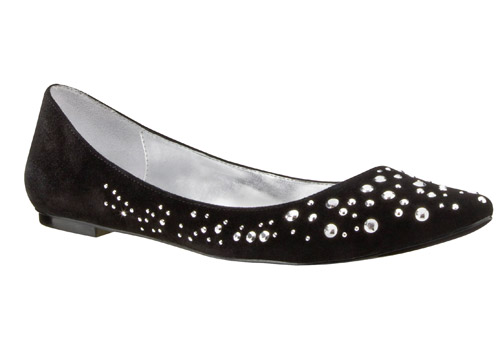 "Glitz" Suede Stud Flats in Black/Silver $29.99 – Available for October – November Issues

"Glitz" Suede Stud Flats in Black/Blue $29.99 – Available for October – November Issues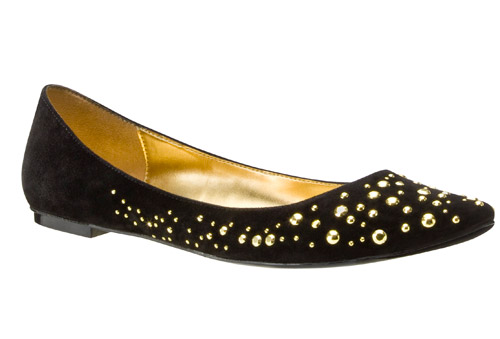 "Glitz" Suede Stud Flats in Black/Gold $29.99 – Available for October – November Issues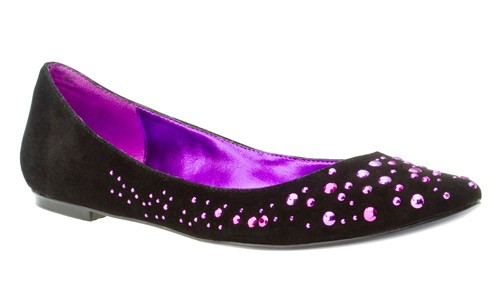 "Glitz" Suede Stud Flats in Black/Purple $29.99 – Available for October – November Issues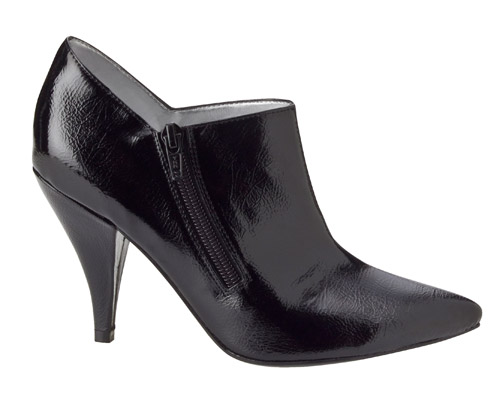 "Fierce" Patent Zip Booties in Black $39.99 – Available for October – November Issues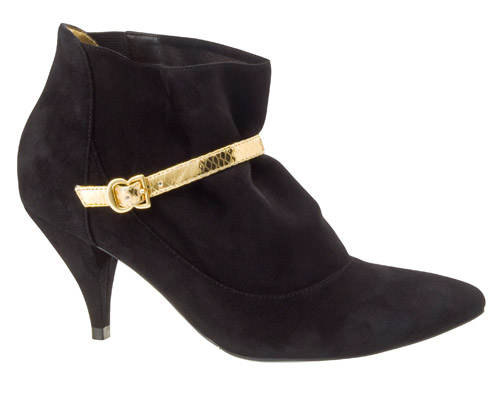 "Electtra" Suede Booties in Black with Gold Belt $39.99 – Available for October – November Issues

"Electtra" Suede Booties in Blue with Black Belt $39.99 – Available for October – December Issues

"Divya" Suede Stud Pumps in Black/Gold $36.99 – Target.com only

"Divya" Suede Stud Pumps in Black/Purple $36.99 – Target.com only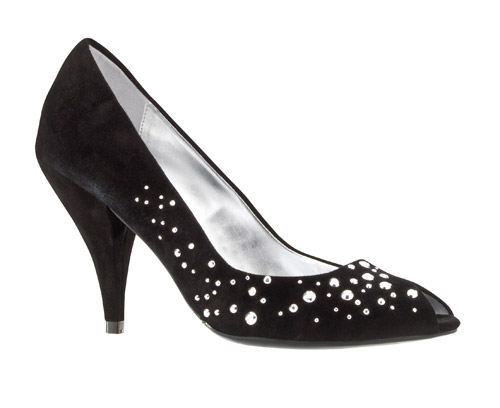 "Divya" Suede Stud Pumps in Black/Silver $36.99 – Target.com only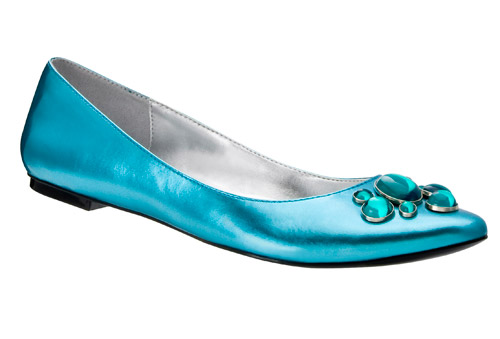 "Rocksie" Jeweled Flats in Aqua $29.99 – Available for November – December Issues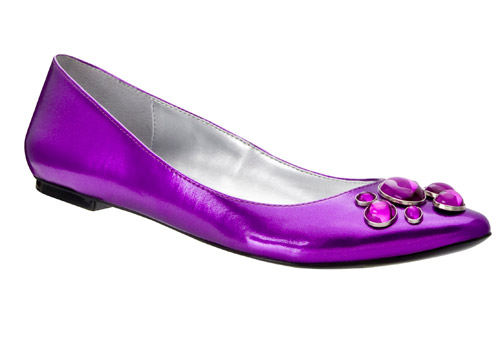 "Rocksie" Jeweled Flats in Purple $29.99 – Available for November – December Issues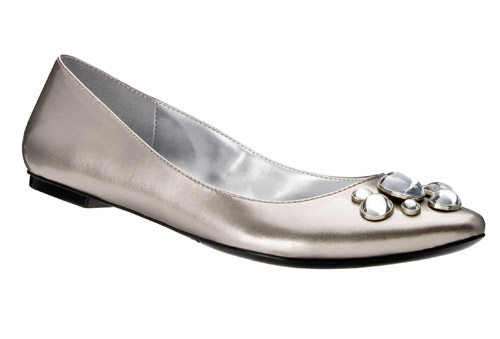 "Rocksie" Jeweled Flats in Silver $29.99 – Available for October – December Issues – Target.com only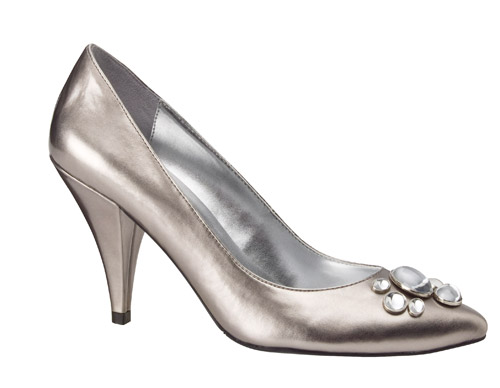 "Roxanne" Jeweled Pumps in Silver $36.99 – Available for November – December Issues

"Roxanne" Jeweled Pumps in Blue $36.99 – Available for October – December Issues – Target.com only
Tags: