Vivienne Tam & Me
After seeing the Vivienne Tam Spring 2009 RTW Runway Show at the Tents yesterday, headed down to Vivienne Tam's Soho store for the after show party. The party was a full house, attracted lots of fashionistas, friends, family and Serena Williams came through to support as well (she was sitting front row at the show). Veuve Clicquot Champagne was flowing and cute boys were walking around with yummy hors d'oeuvres sponsored by Wakiya, at the end of the night guests were gifted with a Vivienne Tam peony print envelope and inside is a cute peony print t-shirt. Big thanks to Susan and Steven!
The party was also a celebration of the launch of her partnership with HP, the first ever HP digital clutch (shown) to debut in Fashion Week runway. The special edition notebook is "gleaming red and bursting with peony flowers- inside the notebook, under the keypad the notebook features an embroidered storage sleeve that helps keep the exterior protected while carried as a clutch." The peony design was inspired by her "China Chic" style and the peony is the national flower of China. Look out for the HP x Vivienne Tam Special Edition notebook next year!
> First Look: Vivienne Tam Spring 2009 Runway
More pics after the jump…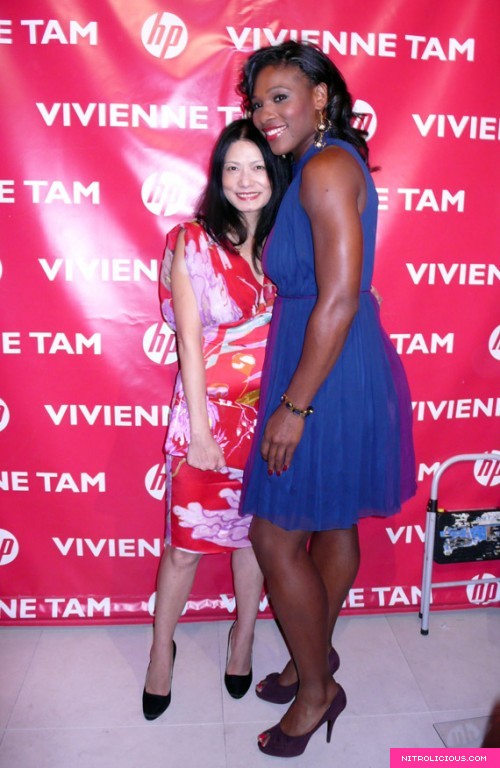 Vivienne Tam and Serena Williams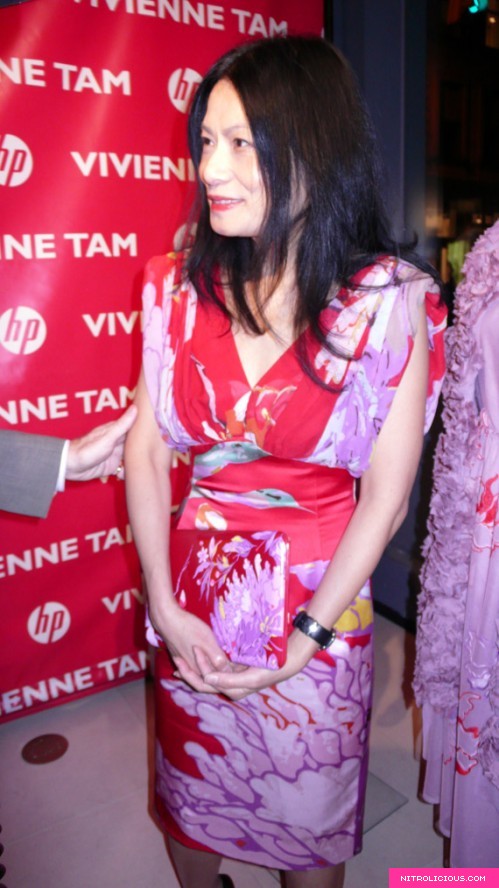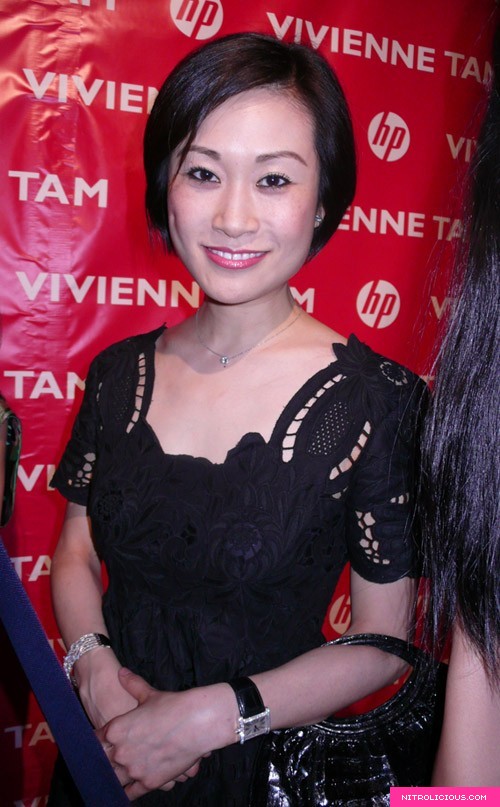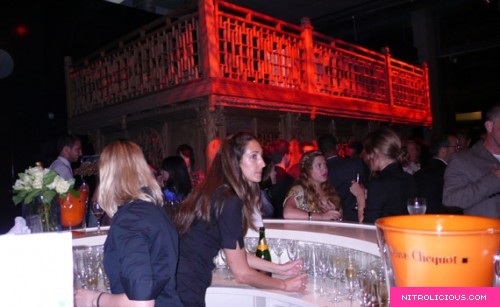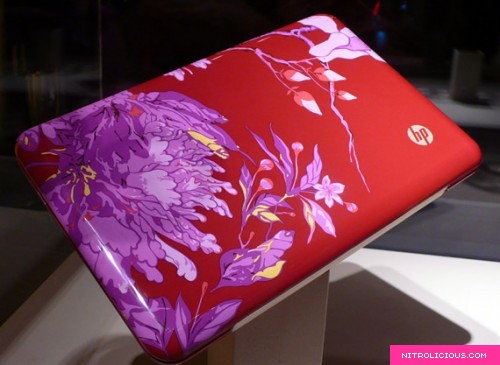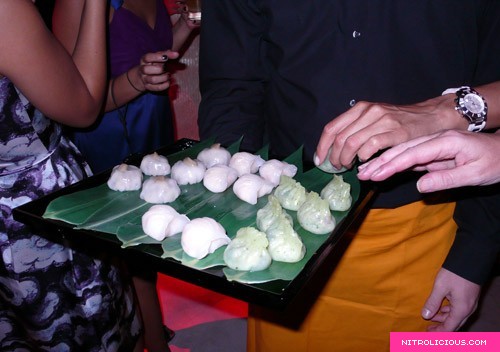 Yummy dumplings…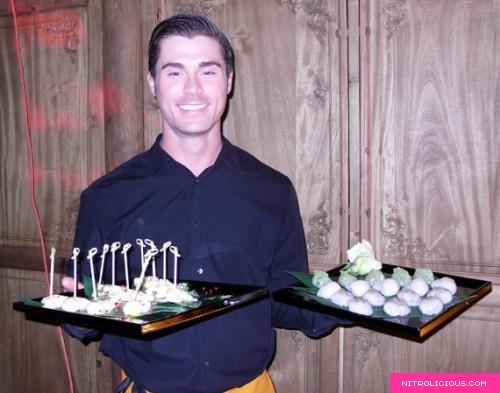 shrimps and dumplings…can't get enough!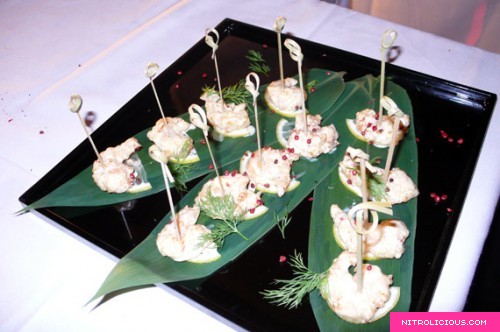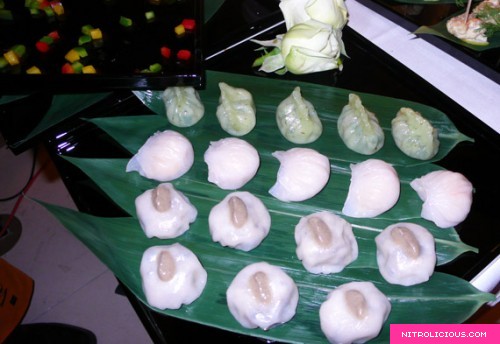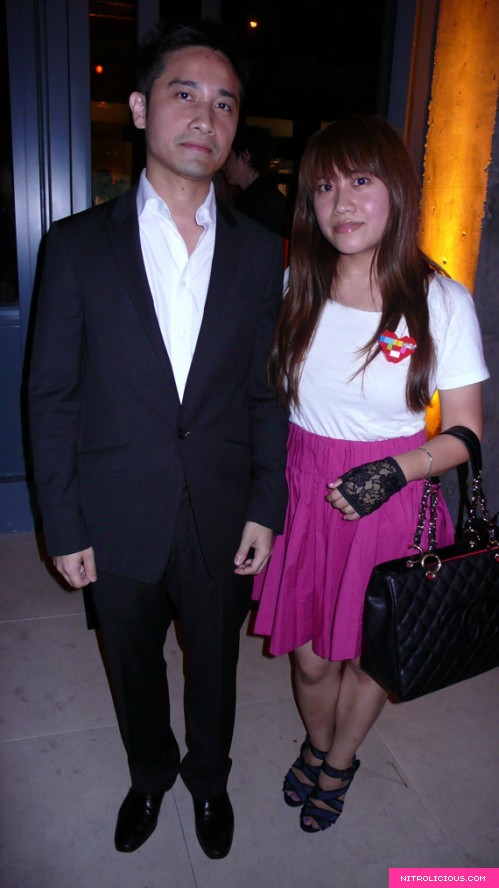 My bro Steven & Me…he was working that night with his staff…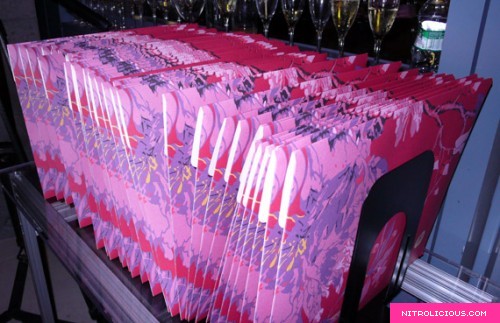 Peony Envelope with peony print t-shirt was the gift for the guests…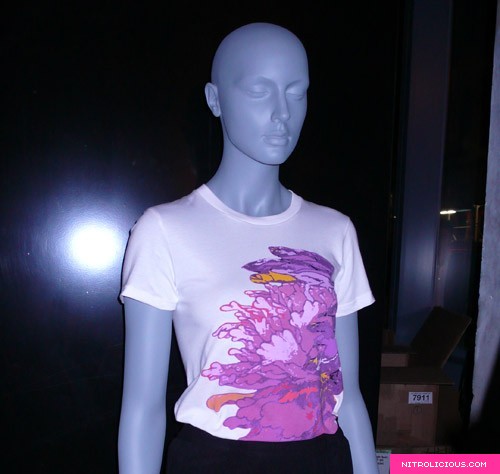 This is what the tee looks like, cute right? Loves!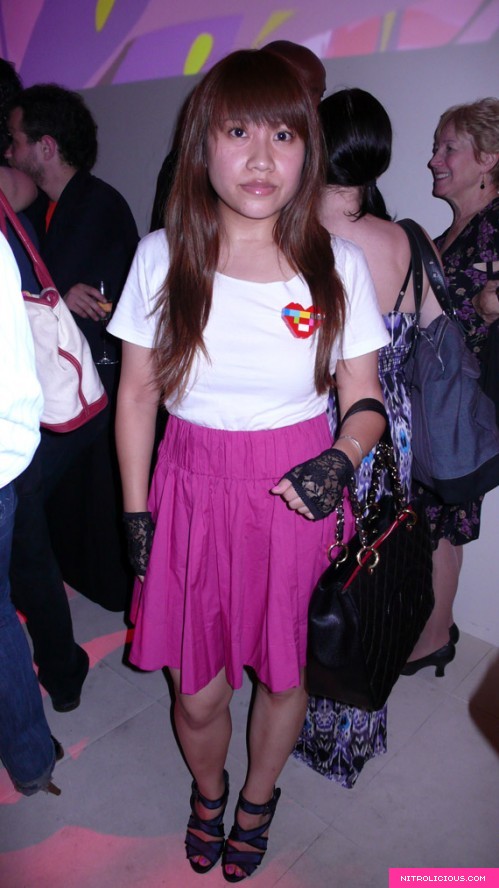 So tired and sweaty by the end of the night, but had a blast!
What I wore that night…kept it as simple as possible…
H&M White T-Shirt (cut by me)
H&M Fuschia Skirt
Chanel GST Bag
Zara Shoes
Forever 21 Lace Fingerless Gloves
Dee & Ricky Multi-Color Lego Heart Brooch (courtesy of Dee & Ricky)
Categories: celebrities fashion fashion week gadgets new york fashion week outfits toys/design
Tags: