Eryn brinie
501 Broadway
New York, NY 10012
212.308.6134
Introducing Eryn brinie, a Korean-based company with 35+ stores already opened in Korea, the French-inspired with a downtown edge brand has finally opened its first US outpost! Think Rick Owens meets Alexander Wang meets Vena Cava. The typical shopper is a metro girl with a flair for art and culture, stylish but doesn't copy the trend head to toe and likes to interpret and translate it into your own style. Very much a downtown chic look – a mix-and-match shopper who pairs her $50 Eryn brinie dress with her designer shoes and bag. Like similar stores (H&M, Topshop), the collection looks way more expensive than it actually is. Everything is $150 and below from coats, jackets, dresses, vest, faux fur, denim, leggings, shoes, jewelry, handbags, scarves, etc.
The store itself is a work of art. It was designed by STUDIOS Architecture. The interior of the store is as much on exhibit as the clothing inside.They  will be using the store as a venue to exhibit local & emerging photographers, artists, musicians, etc. as well as offer it up as an event space for appropriate occasions.
I can't wait to visit the store, just seeing the images intrigues me already. I love high fashion translated into high street at an affordable price. I hardly spend a crazy amount of money on a top, I rather buy an expensive handbag or a pair of hot shoes. Eryn brinie seems to be right up my alley. Has anyone checked out the store yet?
More pics and info after the jump…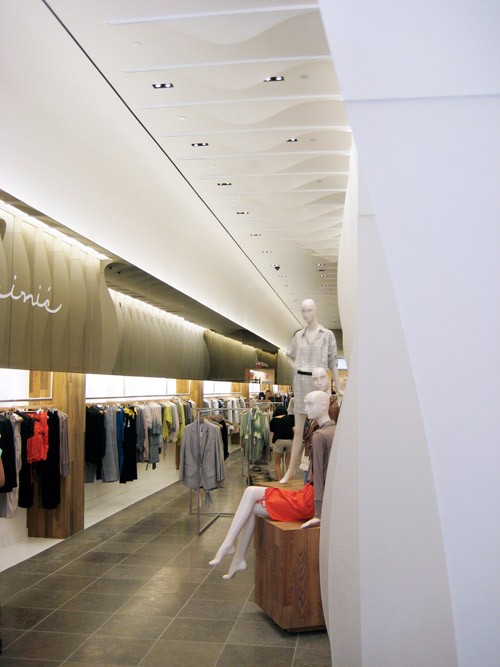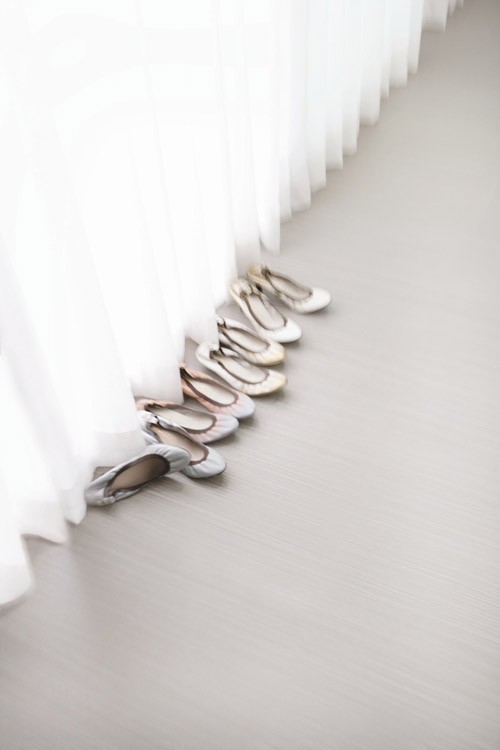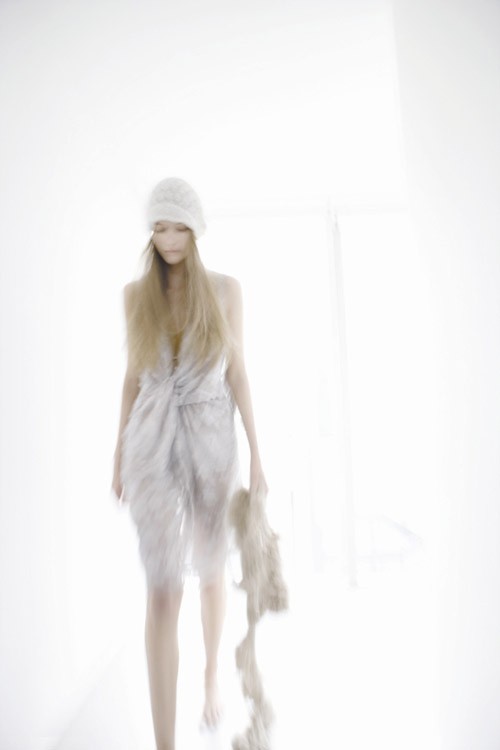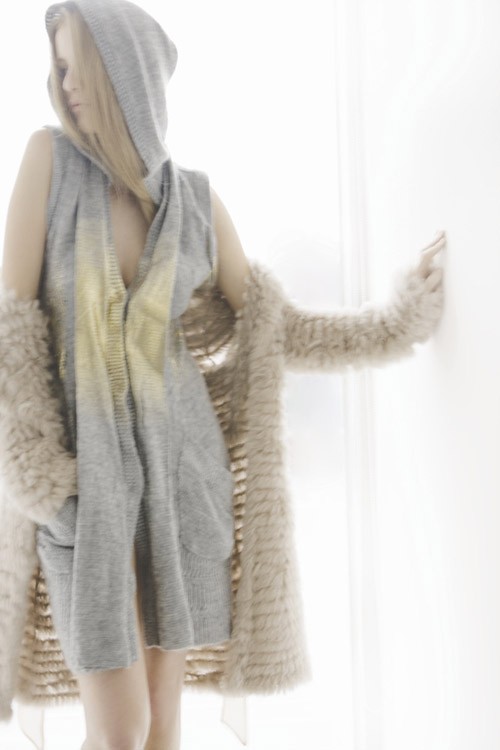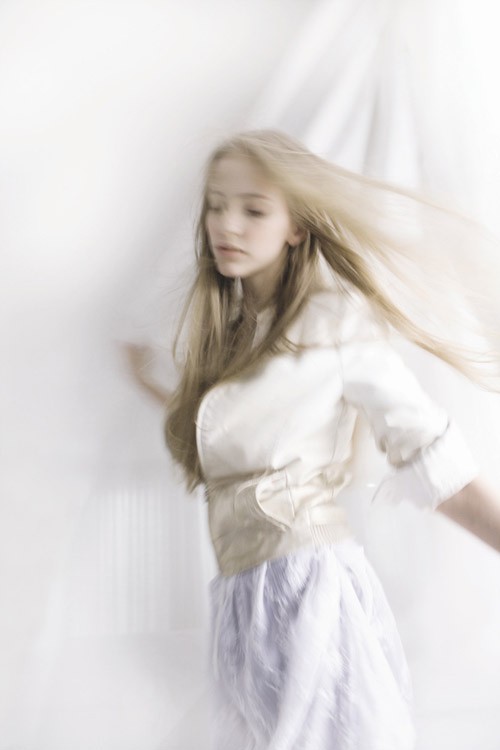 Materials include plenty of rayon, giving illumination and lightness; other traditional materials like cotton, silk, wool and cashmere evoke a concept of pureness and naturalness which links deeply with the personality of the Eryn brinié woman.
Colour palette is pale and light. Pastels that flow into each other, cancelling each other out and giving life to new evanescent shades. Like an impressionist painting, the Eryn brinié woman wears colours rather than figures. Soft colours translate into lightweight fabrics, like tulle and chiffon, which lighten the heavy effect of wools. Refined colours like white, grey, pink and blue evoke a dreamlike setting, almost a fairytale, where style is outlined in a few essential rules: pureness, naturalness and simplicity. Fabrics caress the body gently, continually changing shape and colour: short gathers adorn sides, chiffon whirls and tiny bows decorate shirts and dresses. Attention is paid to deliberately sparkling, fun, playful details that evoke a young enthusiastic spirit such as sequins and lace resulting in a collection of veiled frivolity and deliberate lightness.
Tags: