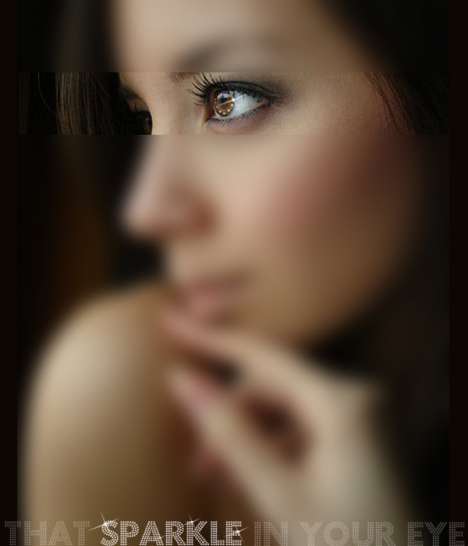 Looking for an extra sparkle in your eyes? According to Mami Magazine, "Designer Anthony Mallier from India has created 'Sparkle' contact lenses to make your eyes "Sparkle like they've never sparkled before." Imagine having tiny Swarovski crystals beaming out of your eyes? Sounds insane but at the same time hot, the Swarovski crystals surrounds the edges of the lenses to create that "sparkle".
The 'Sparkle' contact lenses are the second place winner in the 'Crystal Vision' competition co-organized by designboom and Swarovski. Mallier took the 'Crystal Vision' theme literally when he designed the crystal eye 'bling'. The competition had 4074 entries from 92 countries.
I wonder if these are for sale anywhere, being a color contacts lover I'd def like to own a pair- probably cost an arm and a leg! Hotness! If anyone knows any other details about these, please let me know! Anyone work at Swarovski knows?
One more pic after the jump…
Categories: beauty jewelry/accessories
Tags: