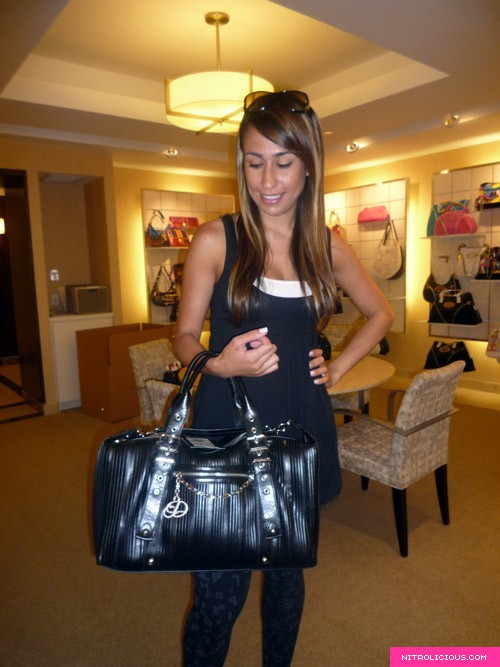 Moto Rock Bag $99
A couple of weeks ago I've visited the Dereon Handbags showroom to get a preview of the fall '08, holiday '08 and spring '09 collections. It's still early to show the holiday and spring collections but here's a look at the fall collection, some of the bags are currently available. Looking for a back to school bag, perhaps you can find one in this collection. Although I can see lots of inspirations came from designer bags, it's great to offer similar styles to customers that don't want to splurge on a designer bag. The Moto Rock Bag (shown) is my favorite from the season, big enough to lug all my stuff around and cute at the same time. Thanks to Ida for showing me around and being my model haha! More to come…
More pics after the jump…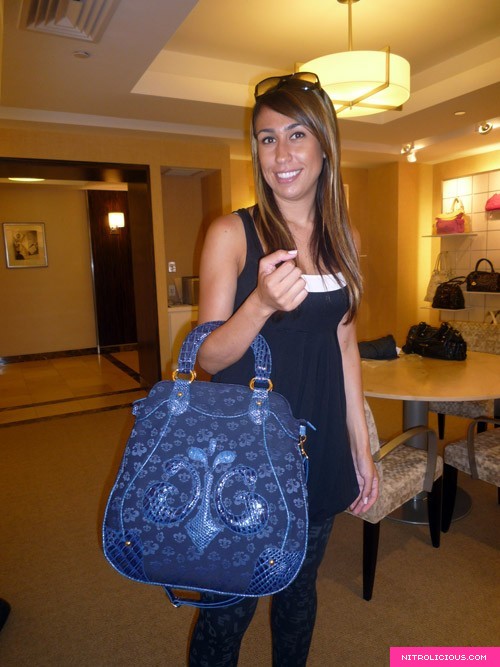 Heritage Tote $109.00 – has a vintage feel to it…

Soul Siren Backpack $99.00 – Beyonce's favorite bag from the collection!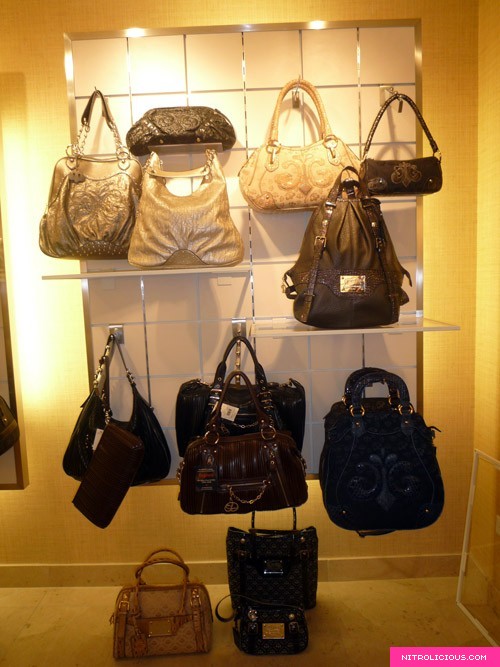 Top 3 on the left are from the SIZZLE collection.
Top 2 on the right and the 1 on the bottom right wall are from the HERITAGE collection.
Bags on the floor are from the SOUL SIREN collection.
Bags on the left and middle hook on the bottom are from the MOTO ROCK collection.
Categories: handbags
Tags: