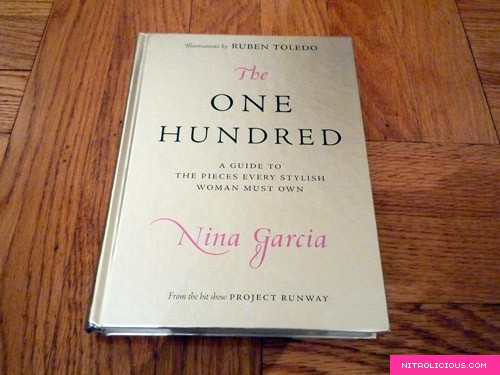 Last week I received my copy of Nina Garcia's latest book The One Hundred: A Guide to the Pieces Every Stylish Woman Must Own in the mail and couldn't wait to start checking off "The One Hundred" must have items from A-Z. Luckily I already own a lot of the items already, but there are still more to work on! I am still going through the book, its so fun to read. The hardcover is fabulous too, covered in silver with black and pink letters along with witty illustrations by Ruben Toledo. The book is a must read, it's a shopping list of timeless must haves that a stylish women should own in their closet.
If you're constantly asking yourself, "What are fashion's timeless pieces?", perhaps this book is a great start. Ultimately, like Nina Garcia says, "There is no ultimate list, as it would go against the very nature of fashion and style, and the frenetic rebelliousness inherent in a truly stylish woman walking down the street wearing that perfectly unexpected mix of color and fabric. Style is dangerously unpredictable." I agree with her 100% on that, if everyone was to follow a book to get dressed- everyone would look the same. The book officially releases on August 26th, pre-order your copy at Amazon.com
for $14.93 now! Thanks to Felicia (HarperCollins) for the early copy!
> The One Hundred: A Guide to the Pieces Every Stylish Woman Must Own
[Pre-Order]
A quick sneak peek after the jump…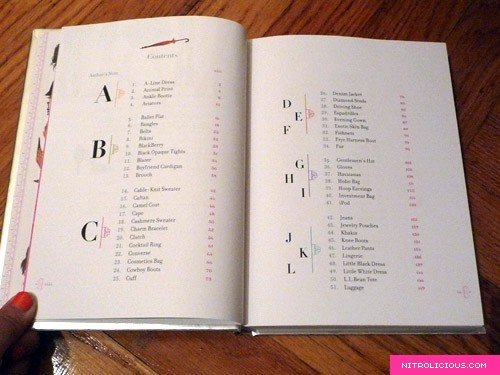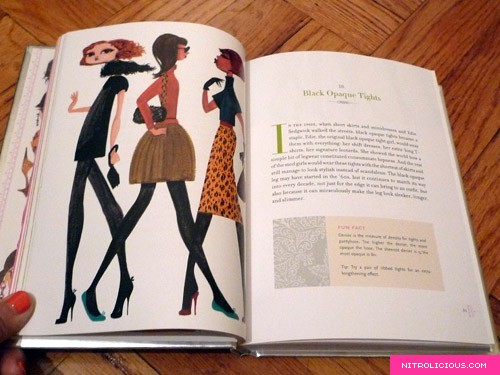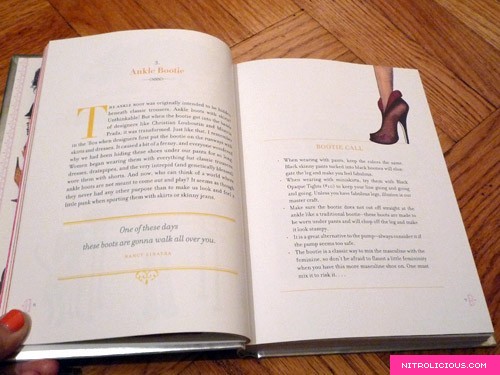 Categories: entertainment/events fashion gifts shopping
Tags: