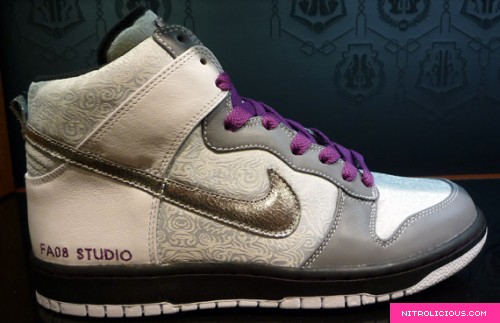 NIKEiD.STUDIO
NikeTown New York
6 E. 57th Street, 5th Fl
Btw 5th and Madison
New York, NY 10019
212.891.6454 (For Appointments)
This past Friday a short list of media were invited to Nike iD Studio at NikeTown to check out the refreshed new styles, materials and stories for Fall 2008. The new studio products consist of the Dunk High Premium, Dunk Low Premium, Air Max 90 and Cortez. All four of these shoes will share a color/material palette and each will have a "hero" story to tell. New options include a jaquard print in black or white, mesh, metallic gold/silver/bronze in addition to premium leathers and colorways. Hero options include: Asafa Powell (Jamaica Runner) on the Dunk High/Low, Paula Radcliffe (British Runner) on the Cortez and Liu Xiang (China Runner) on the Air Max 90- there will be an option for a laser graphic inspired by him.
We also got to engage with a Design Consultant to design a complimentary pair of Nike iDs using the Fall 2008 options. I love my design on the Air Max 90- the metallic gold, silver and bronze option is a must have! Big thanks to Will (Nike)!
More pics after the jump…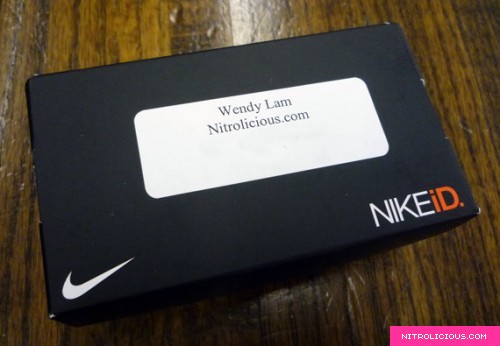 Super cute invitation!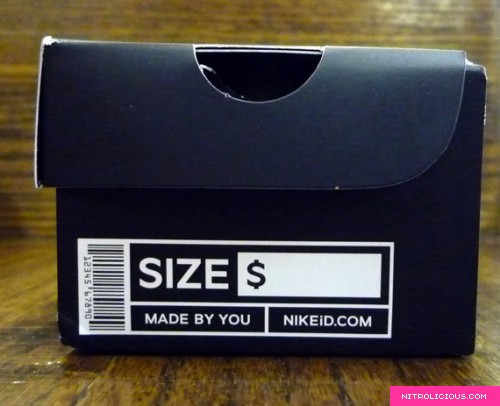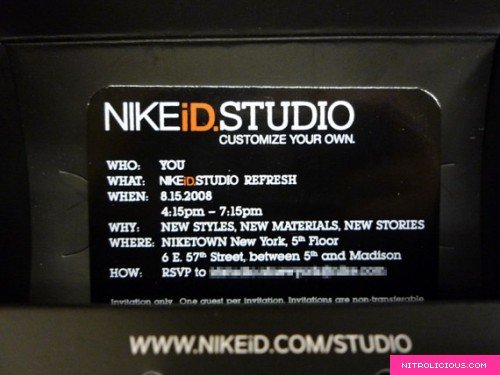 Previous Studio Options…

Fall 2008 Studio Options…

Asafa Powell – Nike Dunk Low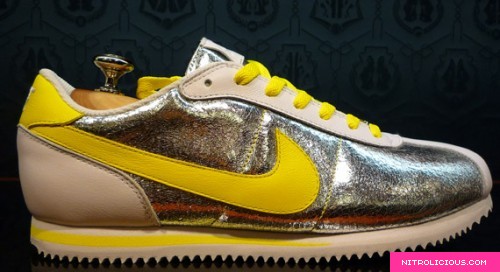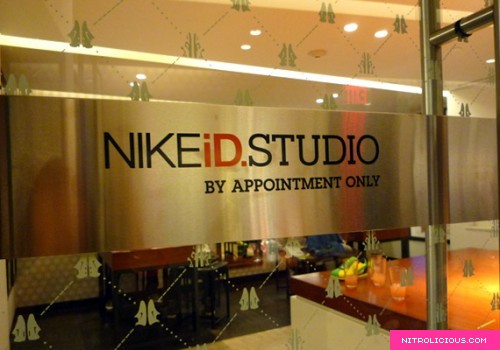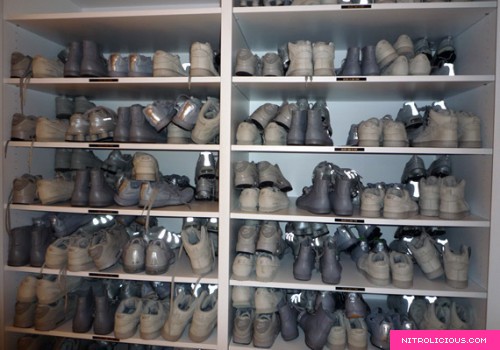 I've always wanted a pair of these all grey kicks at Nike iD!!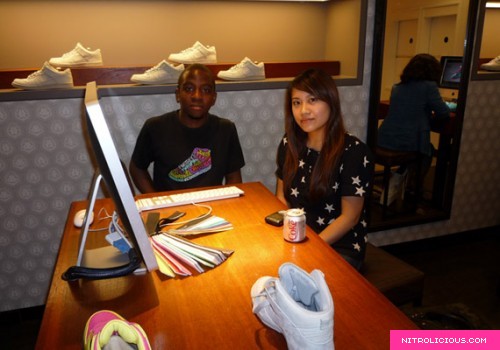 My DC- Glenn and Me, surprisingly his gf reads my blog (hi gf)!

I'm loving the metallic gold, silver and bronze- perfect for the Olympic Games!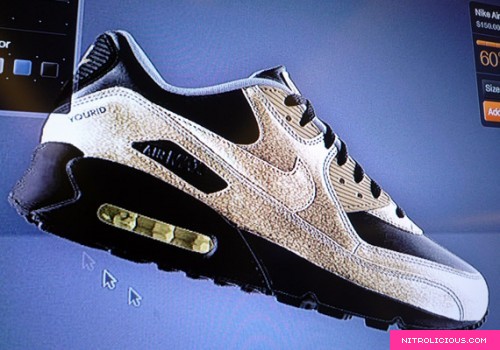 First look at my design, from the beginning I knew I was gonna use the metallic gold- I gotta be GOLD!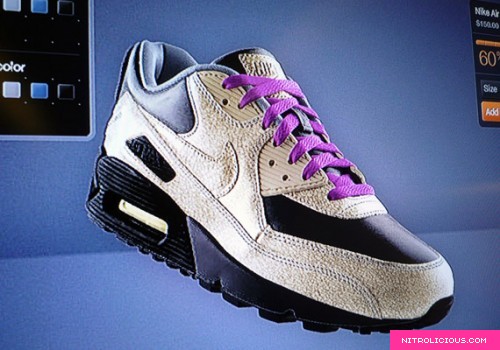 Changed the laces to pink…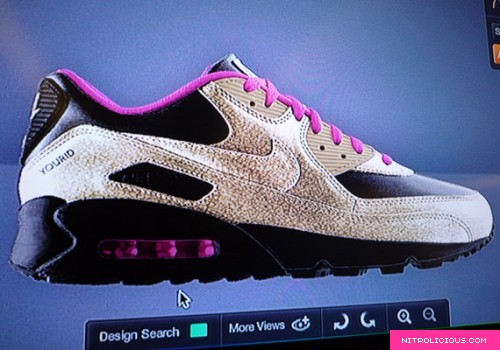 My final design, do you like it? I think it's pure hotness- can't wait to get it! Somehow it kinda came out to nitro:licious colors (my business cards is black with metallic gold).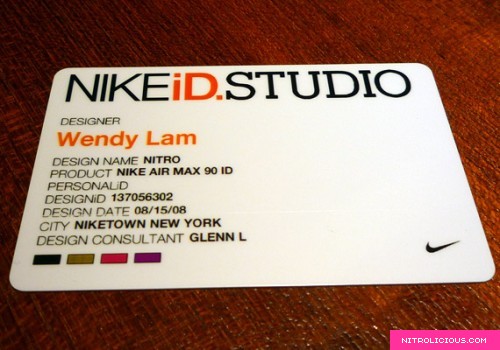 Nike iD Studio upgraded to cards, perfect to be stored in a cardholder for all your designs.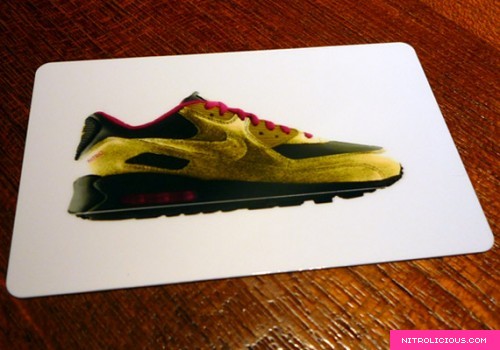 The other side shows your final design…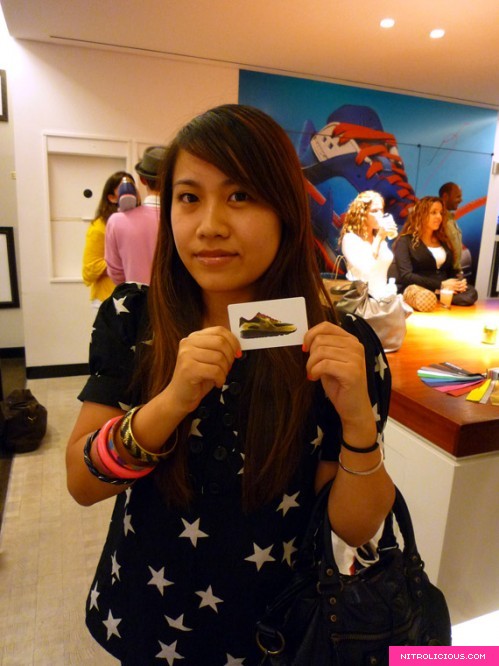 A happy gurl with a pair of dope Nike iD Air Max 90!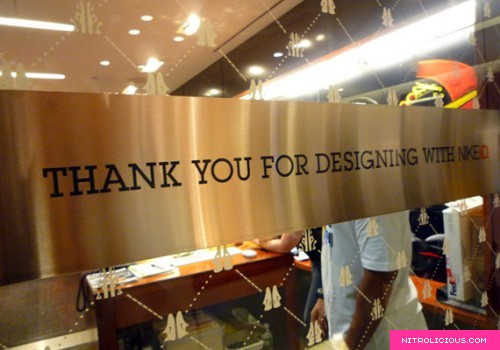 Categories: kicks toys/design
Tags: