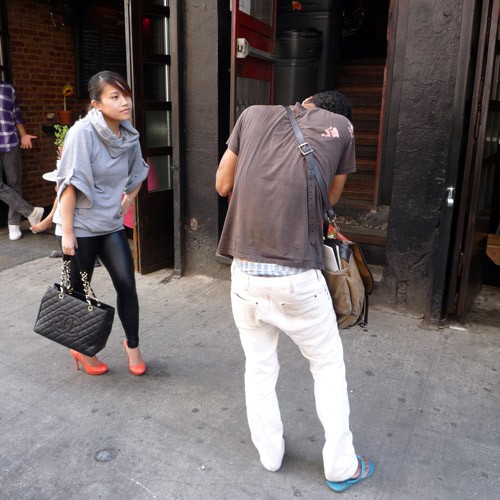 It was quite a packed schedule for me last Saturday, in the afternoon met up with Colin (Art Director), Phil (Photographer) and Phil Chang (all from KDU) for a photoshoot in my neighborhood. I'm still a bit confused of why I was shot but all I know is that I had tons of fun and it will be for the KDU Book haha, I'm not really a person that knows how to pose…hmm…haha! Details to come. Thank you guys!
After the shoot, I went home to change and went to get some yogurt with friends and then met up with Minya (Miss Info) for dinner. Then went home to change back to my earlier outfit and headed to Ada's birthday celebration at Jellado- it was a fun filled day!
More pics after the jump…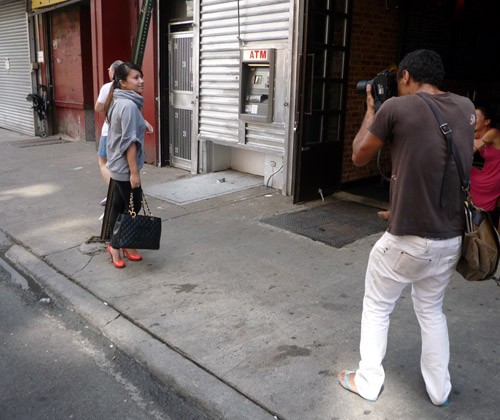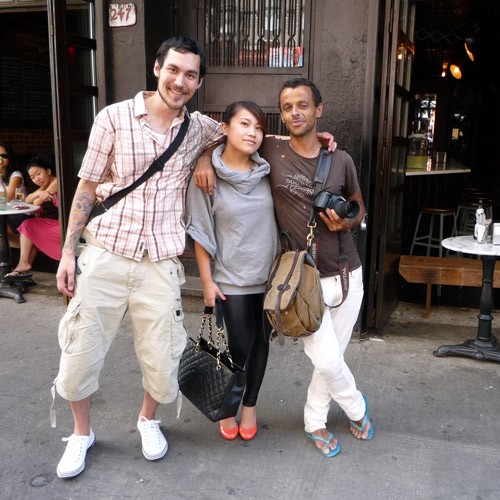 Colin, Me and Phil ~ had a great time, nice meeting you guys! Thanks for shooting me!
Outfit #1
Top: Bought from HK (loves it)
Legging: American Apparel Lame' Legging
Shoes: JS by Jessica Simpson "Lee" (courtesy of JS / Carl) – Everytime I wear these infrared pumps I attract a lot of attention, even Colin and Phil loved it! Dope!
Bag: Chanel GST
—
Outfit #2
T-Shirt: Hellz Bellz "Rising Hell" (courtesy of Hellz Bellz)
Legging: American Apparel Lame' Legging
Sandals: Bought from HK
Bag: Chanel GST
Sunglasses: Marc Jacobs MJ212/S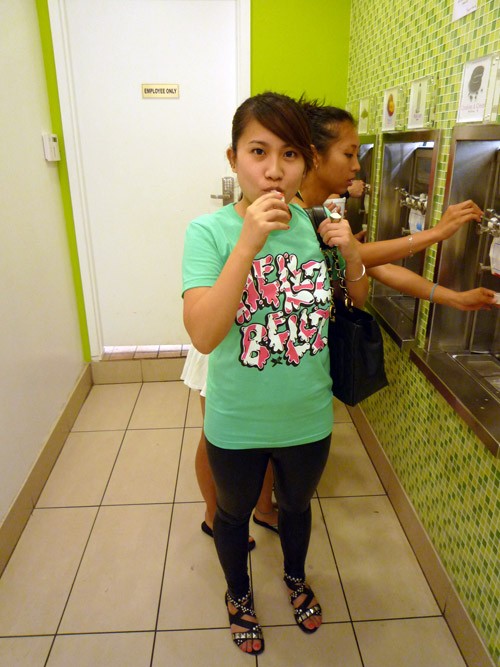 —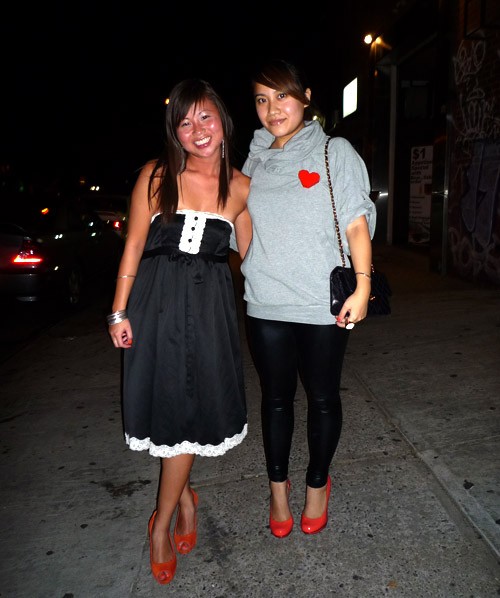 Ada and Me outside of Jellado, fun night! Luv ya!
Outfit #3 ~ Back to the original
Top: Bought from HK (loves it)
Legging: American Apparel Lame' Legging
Bag: Chanel Classic Flap
Shoes: JS by Jessica Simpson "Lee" (courtesy of JS / Carl)
Brooch: Dee and Ricky Red Heart Brooch (courtesy of Dee and Ricky)
Categories: outfits
Tags: