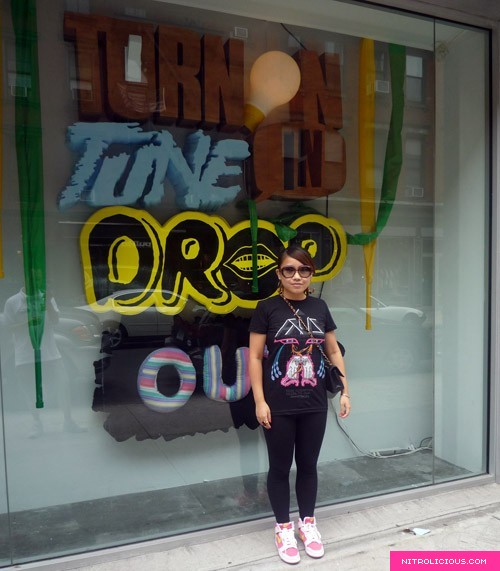 Instead of sleeping in last Sunday, August 10th I attended the Beautiful Losers Workshops: Character Design with Kaws. Nike Sportswear presents the Beautiful Losers' MAKE SOMETHING!!, a series of community and youth-oriented creative workshops in New York, Los Angeles and San Francisco. MAKE SOMETHING!! invites local children to participate in creative workshops such as sign painting, photography, skateboard graphic design, toy design, filmmaking, tattoo art, footwear design and zine making. Workshops are hosted by renowned artists from the Beautiful Losers "do-it-yourself" art subculture, which include Ed Templeton, Tobin Yelland, Geoff McFetridge, Shepard Fairey, Mike Mills, Todd James, Cheryl Dunn, Kaws, Mr. Cartoon and Aaron Rose.
The space was pretty amazing, I kinda wanted to decorate my room like that- love the big zipper haha! A big fan of Kaws so I had to attend that workshop, he was great- learned some new things about him and had a great time! I'll definitely be attending another one of these this month, thanks DW!
More pics after the jump…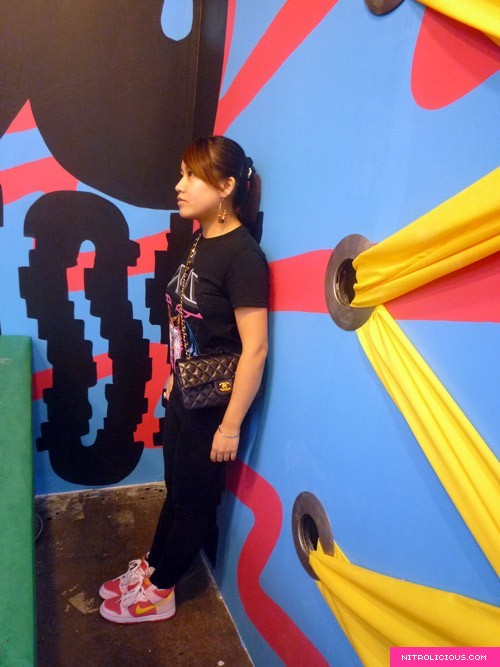 I look like I'm in detention lols!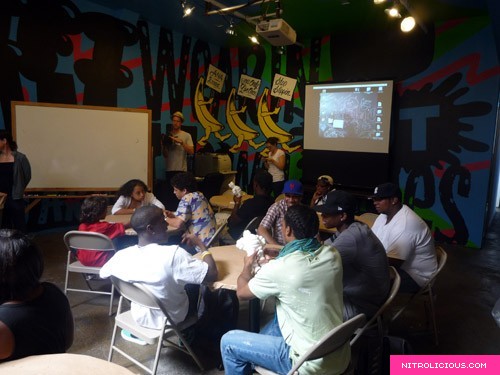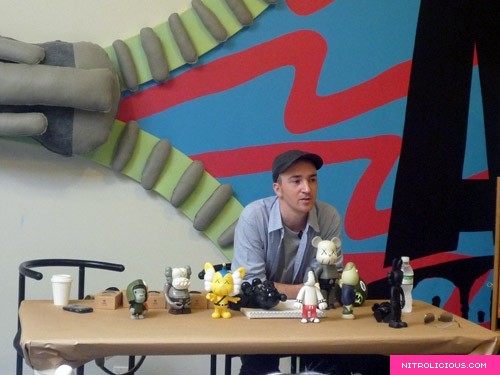 KAWS and his toys!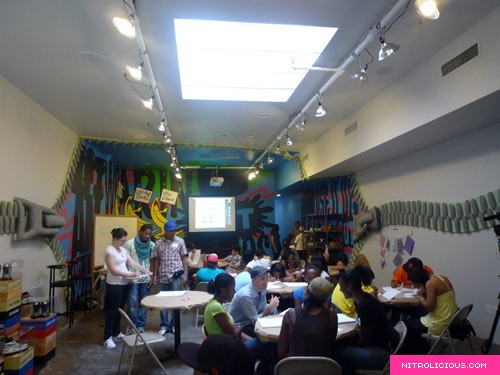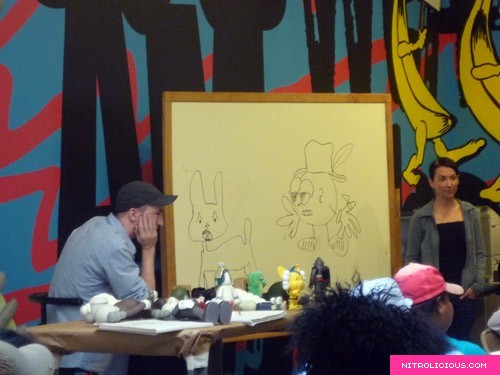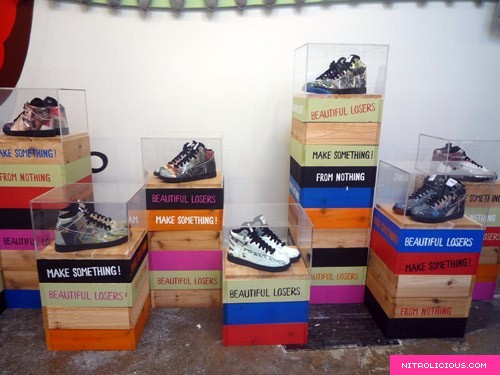 Beautiful Losers inspired Nike Dunk Hi shoes, created in partnership between Aaron Rose and Nike Sportswear Design Director Jesse Leyva. "We went back to the Beautiful Losers film documentary and pulled frame stills of what we felt were key moments in the narrative. We used these moments to tell the Beautiful Losers story using the shoes as a medium, with the end result being a collection of works of art," said Aaron Rose.
Only three sets of the 22 pair collection will be produced. After being exhibited at MAKE SOMETHING!! New York and Los Angeles workshops, two of these sets will be auctioned with proceeds donated to the Children's Aid Society, who fill the gaps between what children deserve and what life has dealt them, and have been serving children for more than 150 years.
—
Lunch at Habana To Go (next door)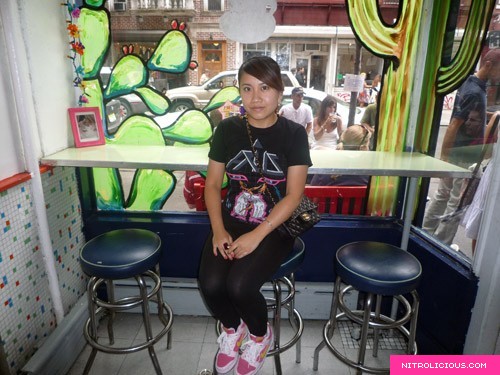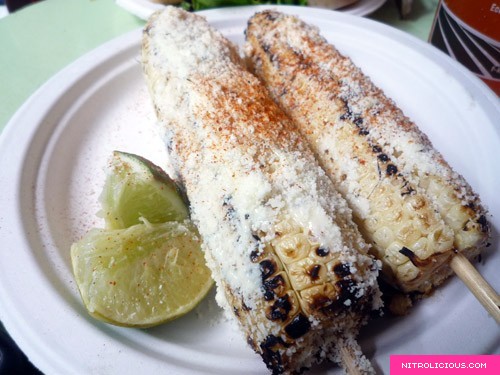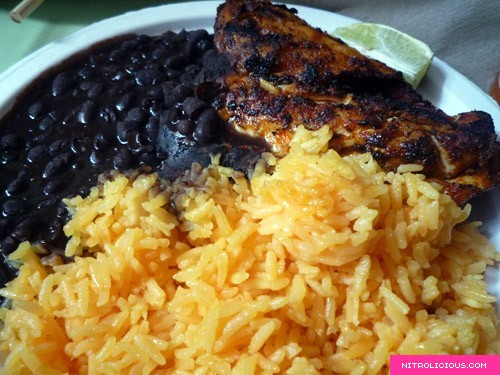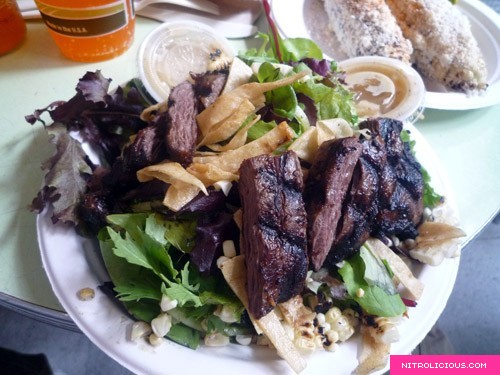 —
Outfit
T-Shirt: Hellz Bellz "The Extinction" (courtesy of Hellz Bellz)
Legging: American Apparel
Bag: Chanel Classic Flap
Kicks: Nike Dunk High "Flamingo" GS
Sunglasses: Marc Jacobs MJ212/S
Ring: Forever 21
Earrings: Made it myself
Categories: outfits toys/design
Tags: