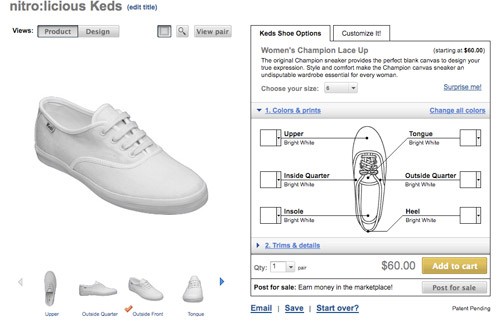 There are countless numbers of brands that offer "design your own" sneakers, shoes, t-shirts, etc. Keds has just jumped on the bandwagon and opened up Keds Studio, powered by Zazzle. If you're a fan of the simple classic Keds but also want to add your own "flava" to make it original, then "unleash your inner artist" at Keds Studio. They offer classics like the Lace Up, Slip on and Mini Slip On, you can also add text and upload photos to your design. The whole process takes one to two weeks after ordering and costs $60. via Racked LA
Are you interested in creating a pair?

A customized pair that I came up with in 5 mins haha!
Categories: kicks toys/design
Tags: