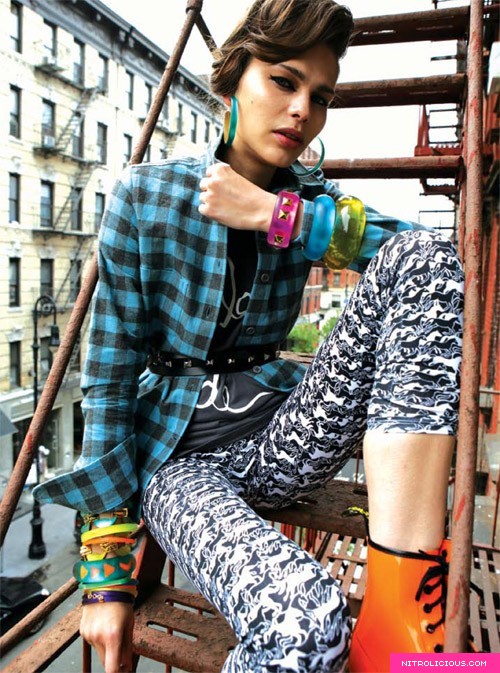 Photography: MadeMe
Erin Magee takes MadeMe to new heights for Fall '08 with a special collaboration with Artist James Blagden and Designer Peggy Noland. As the third installment, the Fall line is the perfect mixture of edge, streetwear and a playful twist on the French language. Key items in the Fall collection feature flannel shirts with a feminine fit and lambskin leather motorcycle jackets. Other key items include French inspired printed tees as well a t-shirt collaboration introducing artist James Blagden. Staple collection pieces like the Peggy Noland collaboration leggings and the soft washed leather bomber jacket, both return with a vengeance for Fall. This season, MadeMe fuses together a high-end aesthetic with a touch of French whimsy and New York City's daring edge!
"This collection is French inspired – playing on the language to create bold, expressive statements. Speaking of bold, I also wanted to collaborate with James Blagden because of the way he raises contemporary and even taboo issues with humor in his artwork, specifically when he intentionally draws pretty girls only to have them revealed as ugly." The MadeMe Fall '08 collection continues to celebrate style and self-expression.
More pics and info after the jump…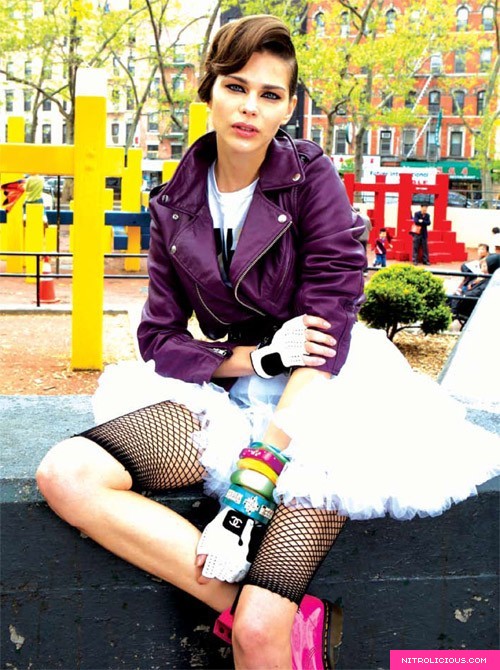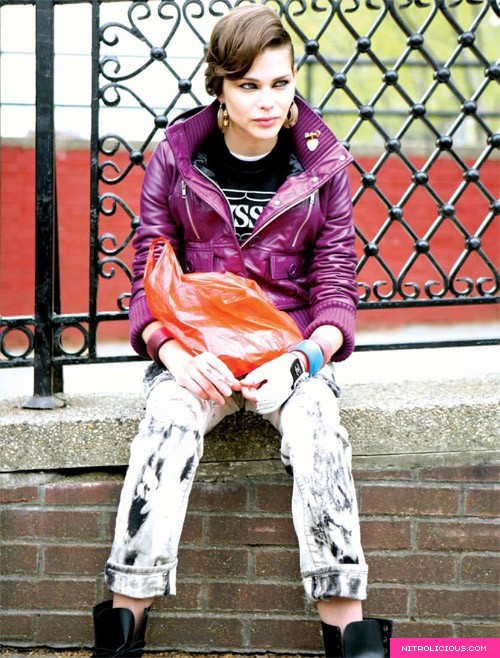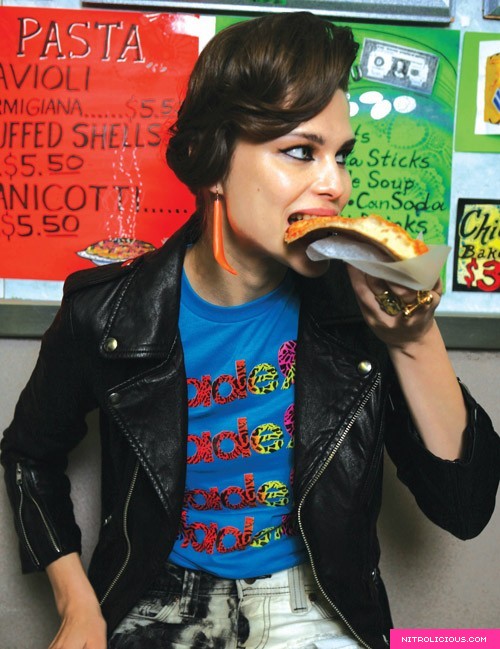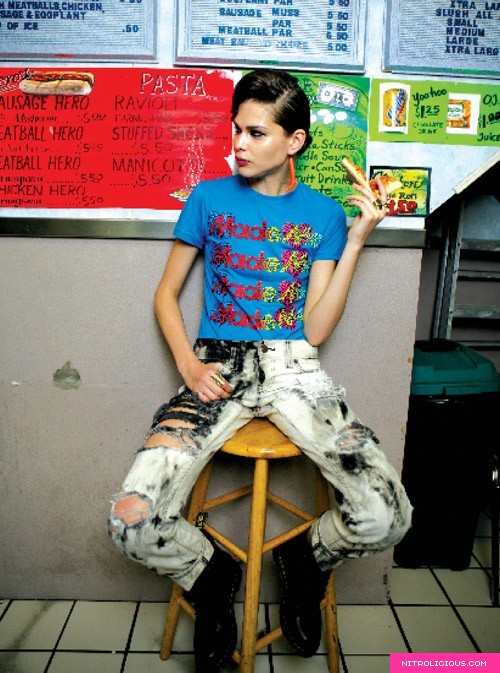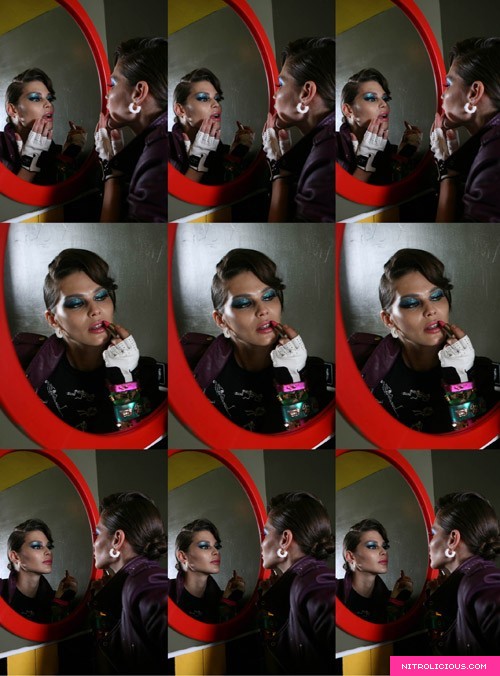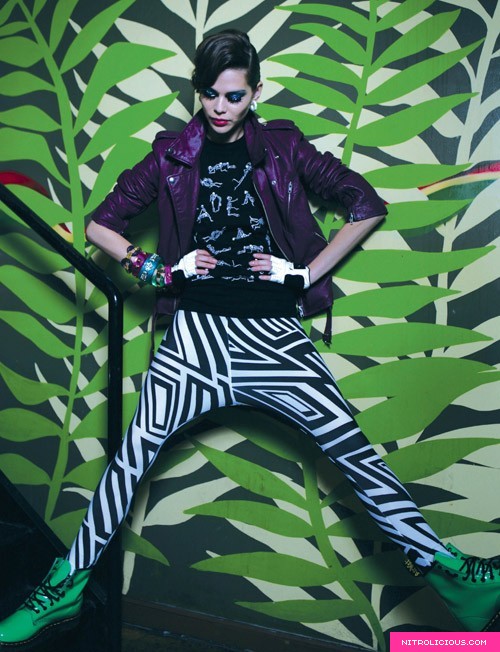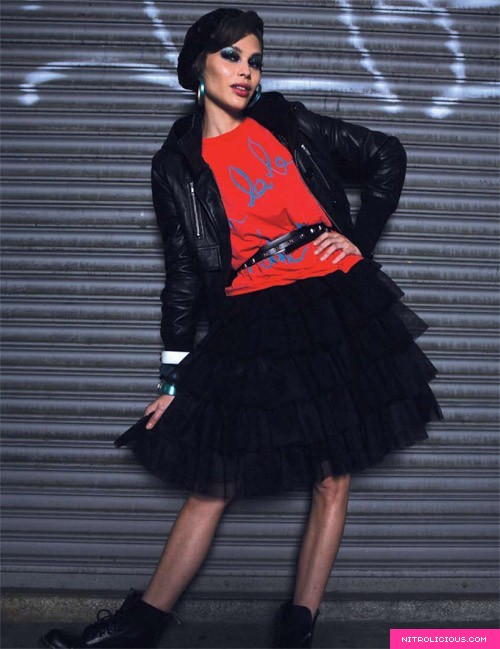 All MadeMe leggings are hand-printed in one of the last roller printing factories in the U.S. thus applying a high end quality to each piece. The Peggy Noland collaboration will again feature drop crotch leggings, this time with a twist to the printed 70's "op art" pattern from last season. Fall 08 introduces the MadeMe cut-n-sew spandex leggings that feature a Gucci inspired equestrian print—a first for the collection. As an added boost to the ever-growing collection of tees, Fall '08 welcomes the James Blagden collaboration t-shirt. The tee features a hand-drawn, multi-color cheetah print MadeMe logo. Of course, Madonna makes another appearance in this collection showcasing the MadeMe mantra: When in doubt, "WWMD (What Would Madonna Do)?" To quote one of the tees, MadeMe's Fall collection is "Ohh La La, Made Moi," a fabulous example of how Magee plays on the French language as a unique touch for Fall.
Categories: streetwear
Tags: